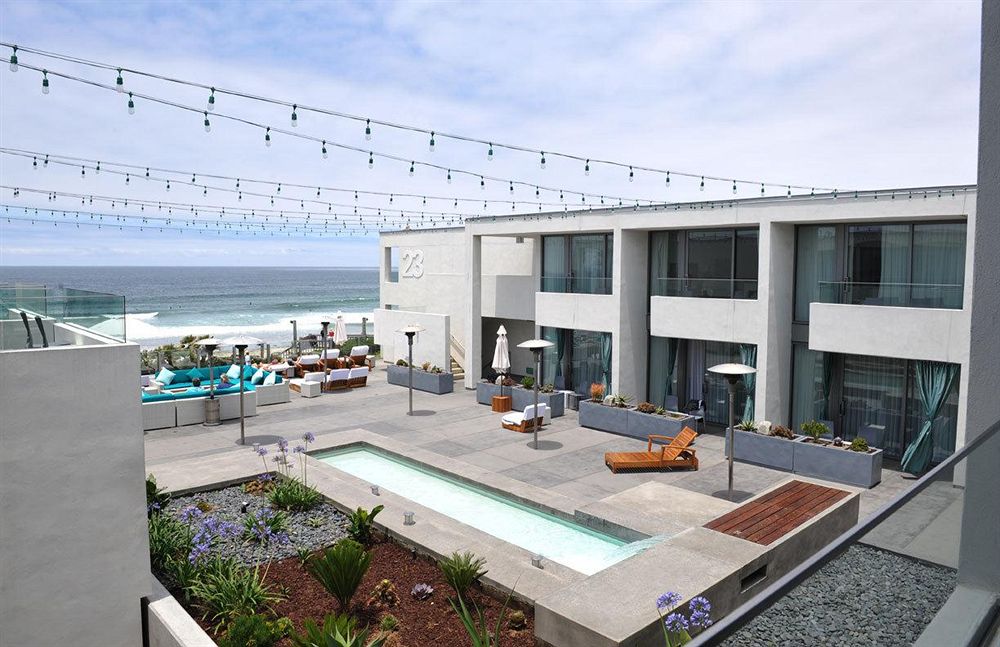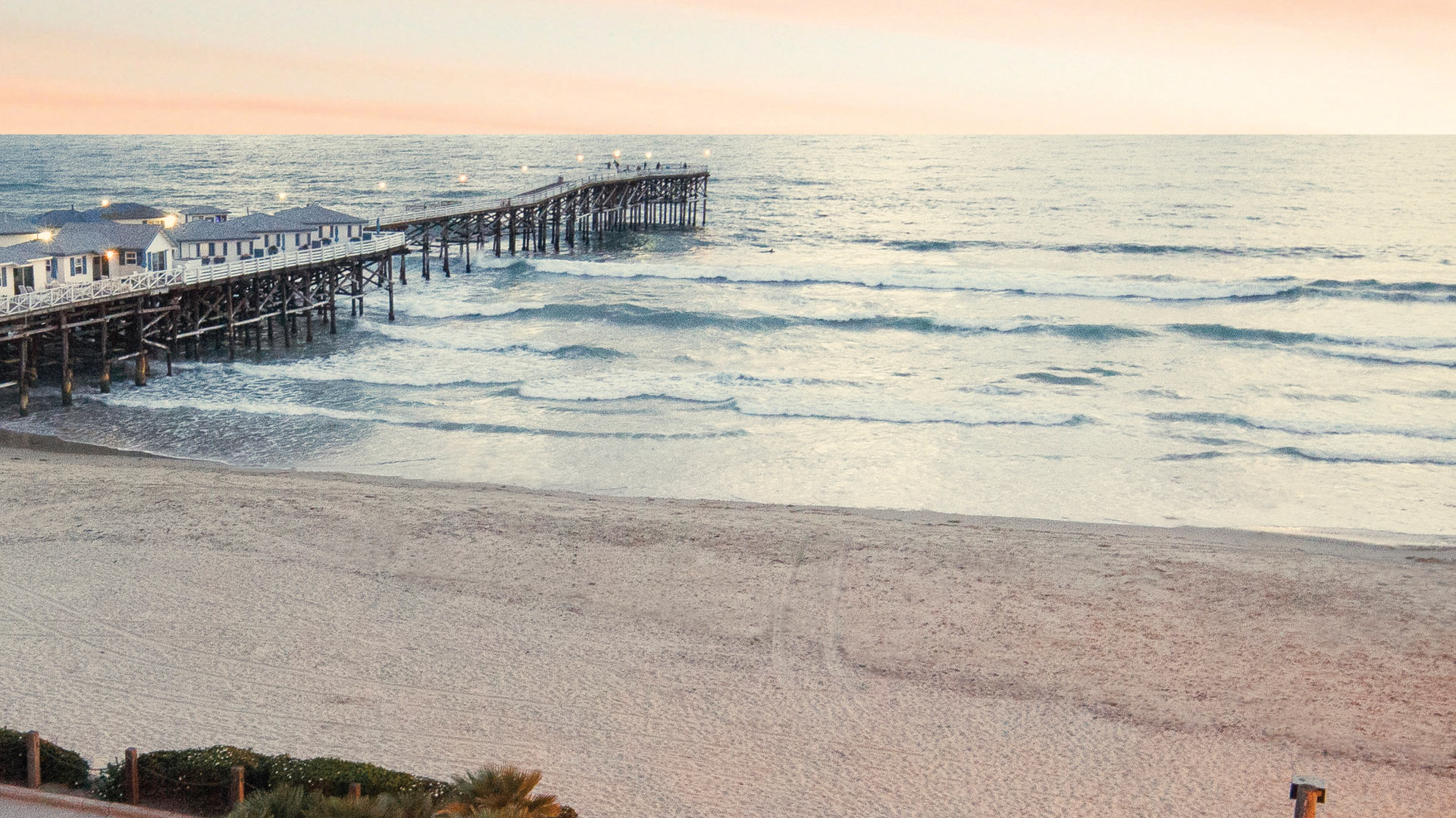 Photo Cred: Tower23 Hotel and Compass + Twine
Tower23 is a surfer-chic luxury hotel on Pacific Beach in Southern California. The stretch of endless golden sand runs between San Diego and La Jolla. It's a laid-back beach getaway, where you can be totally care-free, nosh on some delicious fish tacos, and watch the surfers catch the waves.
The boutique hotel is beachfront and the sunsets are unbeatable. A string of lights is hung zig-zagged above the huge deck area, which looks out at the ocean. You won't find a better place to grab sunset cocktails. Guest rooms at Tower23 are modern, bright, and very spacious. For most New Yorkers, they're probably bigger than you apartment (us included). The beds are so comfortable and outfitted with crisp white linens. Snag a room looking out onto the patio with ocean in the background.
The cocktail patio and restaurant at Tower23 are two of the most popular spots in the Pacific Beach area, for both visitors and locals alike. Dine there for sure, but also get up early and stroll down the beach boardwalk that runs parallel to Mission Boulevard. Always bustling with roller-bladders and surfers, you'll find plenty to do, eat and see. Early morning is our favorite time to wander around the boardwalk stretch. Hitch up at a good coffee spot, watch the surfers and feel the cool Pacific breeze roll in.
Comments