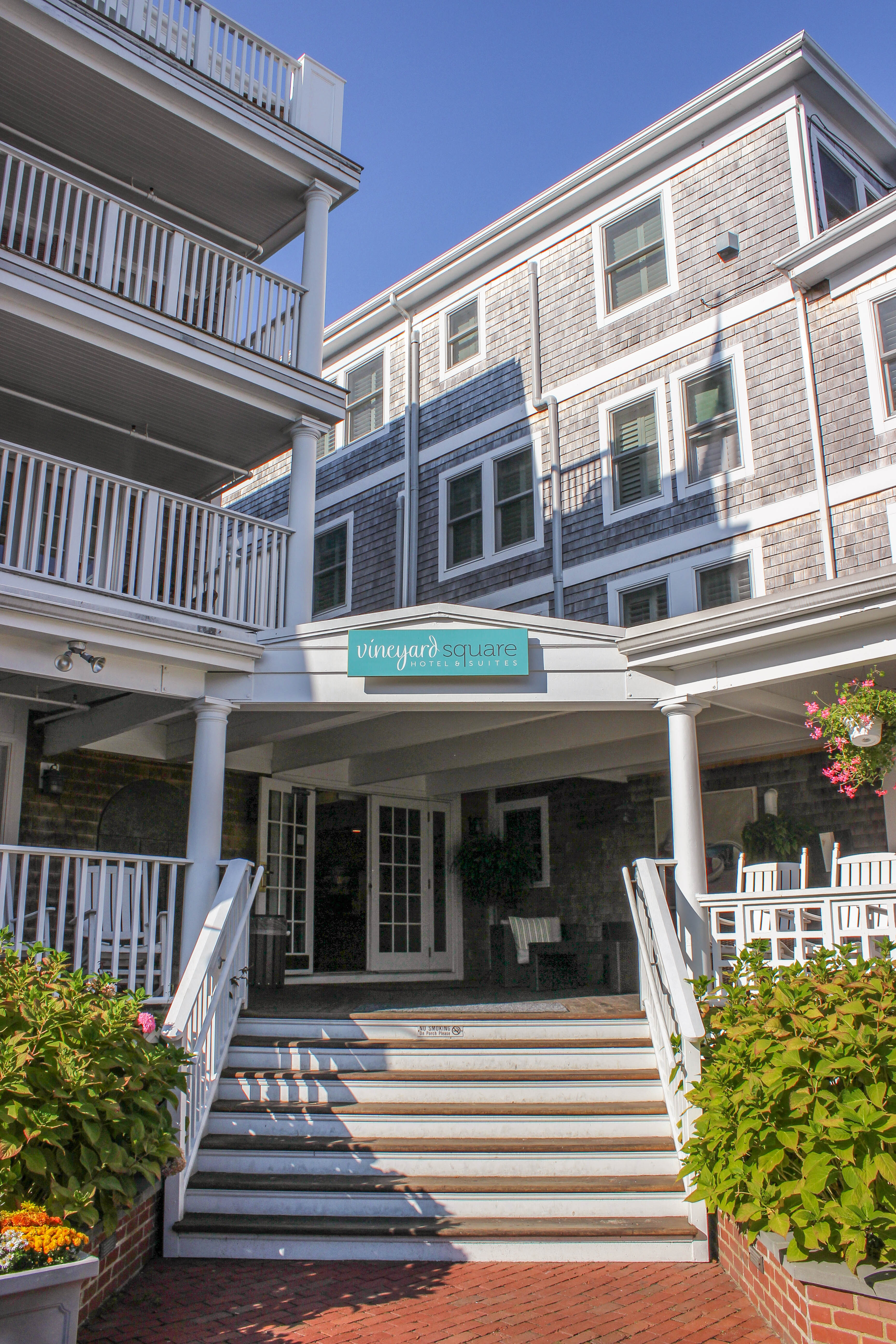 Martha's Vineyard has been a beloved summer escape for East Coasters for decades. During that time, Vineyard Square Hotel has been a home away from home for those visitors seeking a relaxing stay on the island. With beautiful harbor views, an impressive art gallery, and freshly baked chocolate chip cookies always at-the-ready, you couldn't pick a more perfect retreat. Formerly the Colonial Inn, the hotel has hosted the likes of Howard Hughes and a young Jacqueline Bouvier. Its location, in the heart of the island's main neighborhood of Edgartown, is unbeatable for experiencing all the best shops, restaurants, and activities in the area.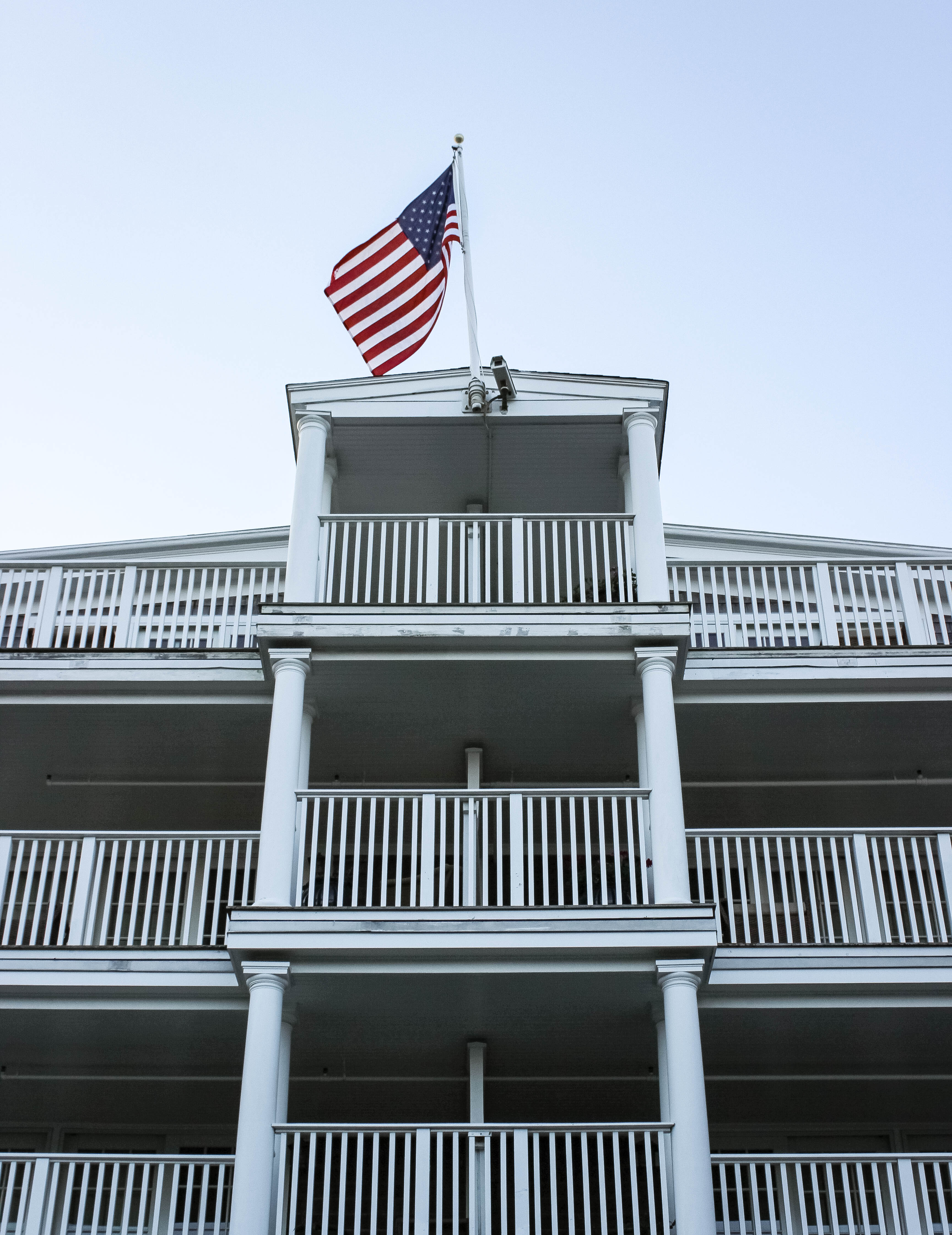 Walking down Edgartown's main thoroughfare, North Water Street, passersby inevitably stop to admire the hotel's colonial white façade. As you pass the statue of a gentleman playfully relaxing and approach the hotel's main entrance, you're immediately taken by the sweeping white porches with overflowing flower baskets dangling above rows of white rocking chairs. Whether it's morning coffee or an evening cocktail, you're going to want to sit back and peacefully rock the time away while the town buzzes around.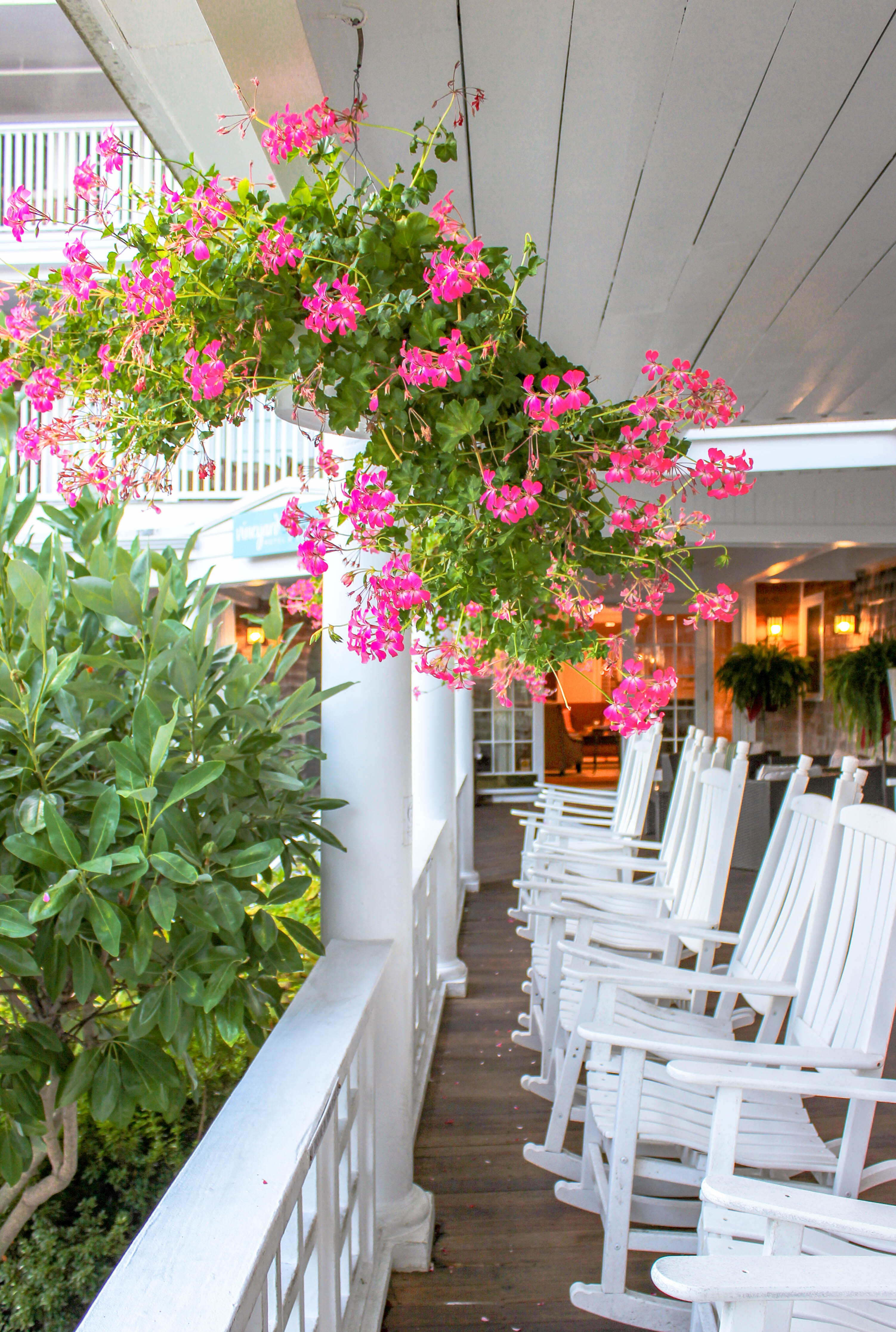 There are two ways to enter the front lobby at the Vineyard Square Hotel:  walk in directly from the main porch or enter through the Eisenhauer Gallery, which is the next door down. Throughout the entire property, art is warmly embraced but the gallery itself holds the most impressive pieces with works from over 40 talented artists across the U.S.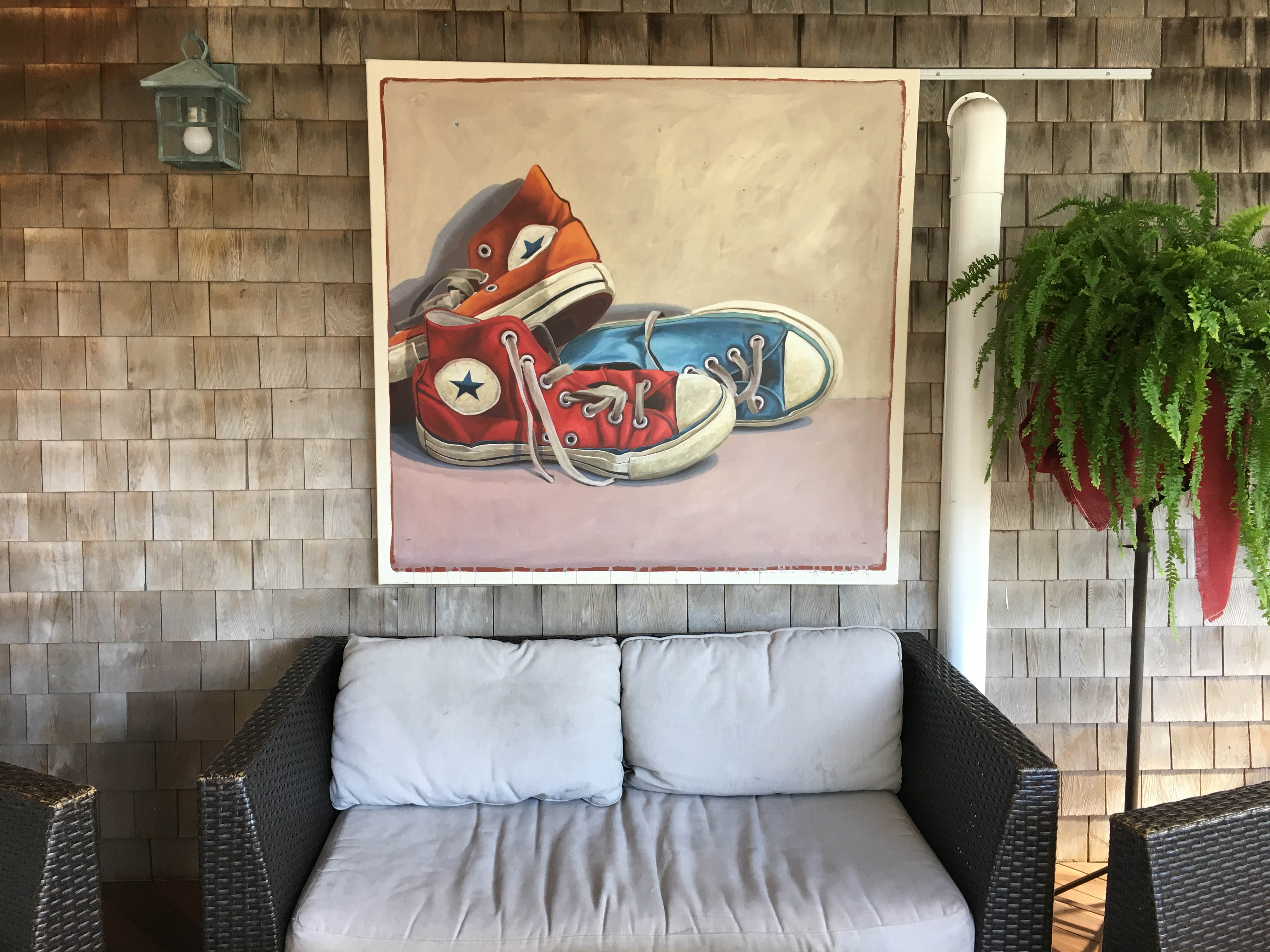 Also on the main level, you'll find a spa and restaurant. The Italian restaurant, Chesca's, attracts visitors and locals alike. Delicious pastas and fresh fish are served in a cozy, rustic dining room. Towards the rear of the hotel, Sea Spa Salon is one of the top spas on the island. Enjoy a massage treatment or head to the salon's cute, shingled hut in the back square to enjoy a manicure or foot massage.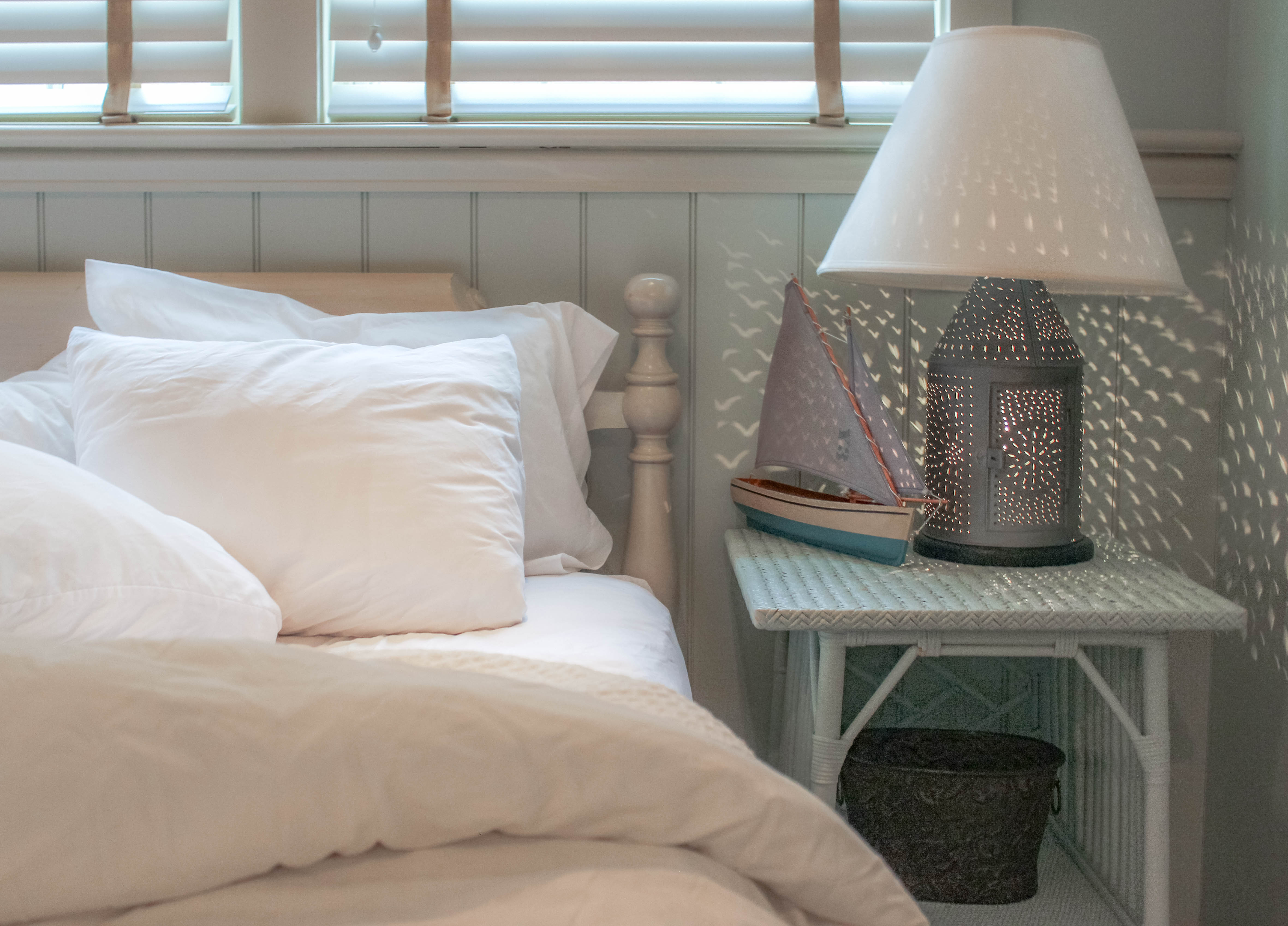 In 2011, Vineyard Square Hotel underwent a beautiful renovation. Maintaining its charm and historic feel, the rooms are bright and airy with a relaxed seaside feel. Most guest quarters have stunning views of the harbor and the quaint streets of Edgartown below. Try to snag a one or two bedroom luxury suite, as they each have a spacious living area complete with a fireplace. They're also set on the higher floors, so the harbor views are even more breathtaking.
Relaxed, welcoming, and perfectly located, the Vineyard Square Hotel is one of the loveliest on the Vineyard.
---
More Photos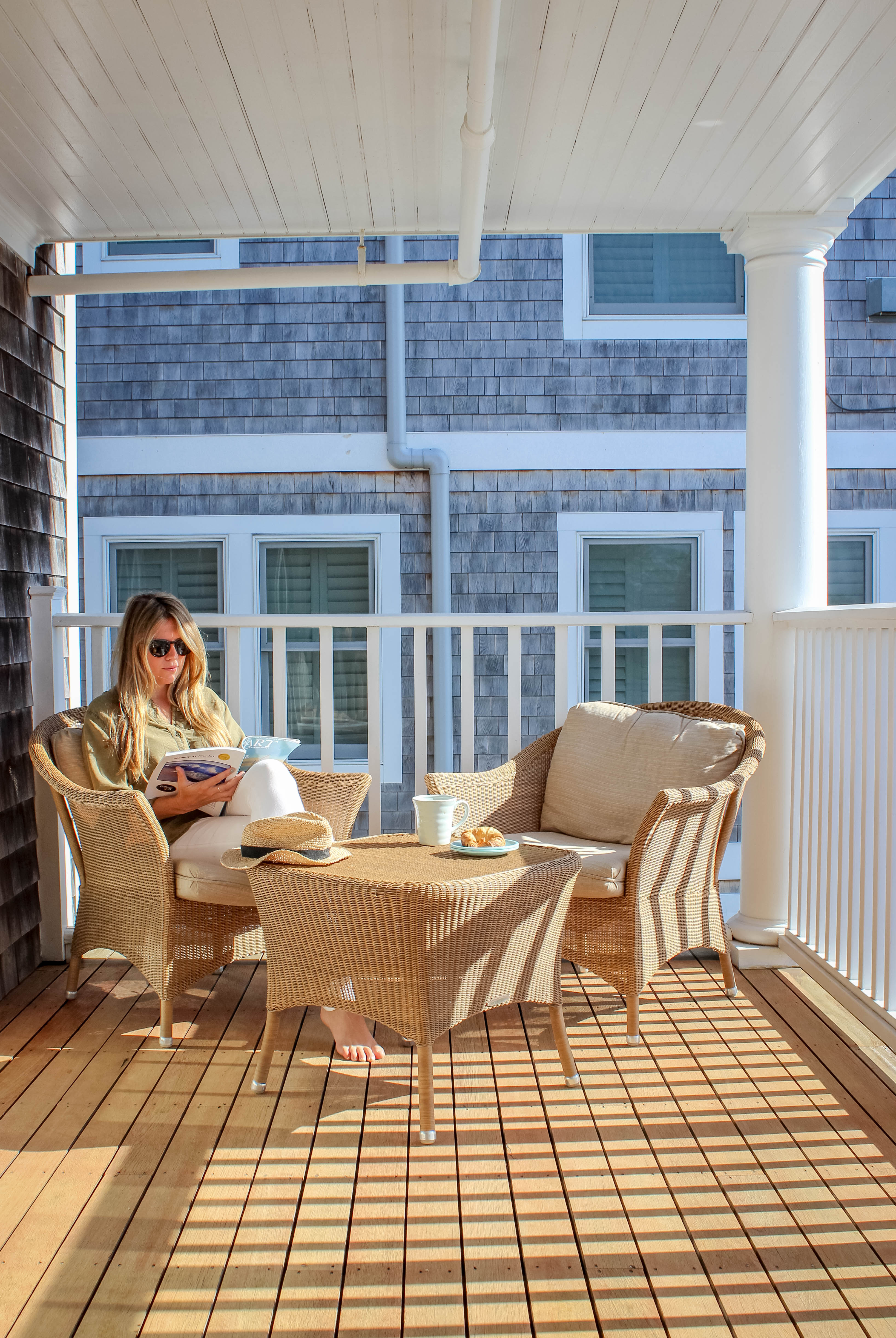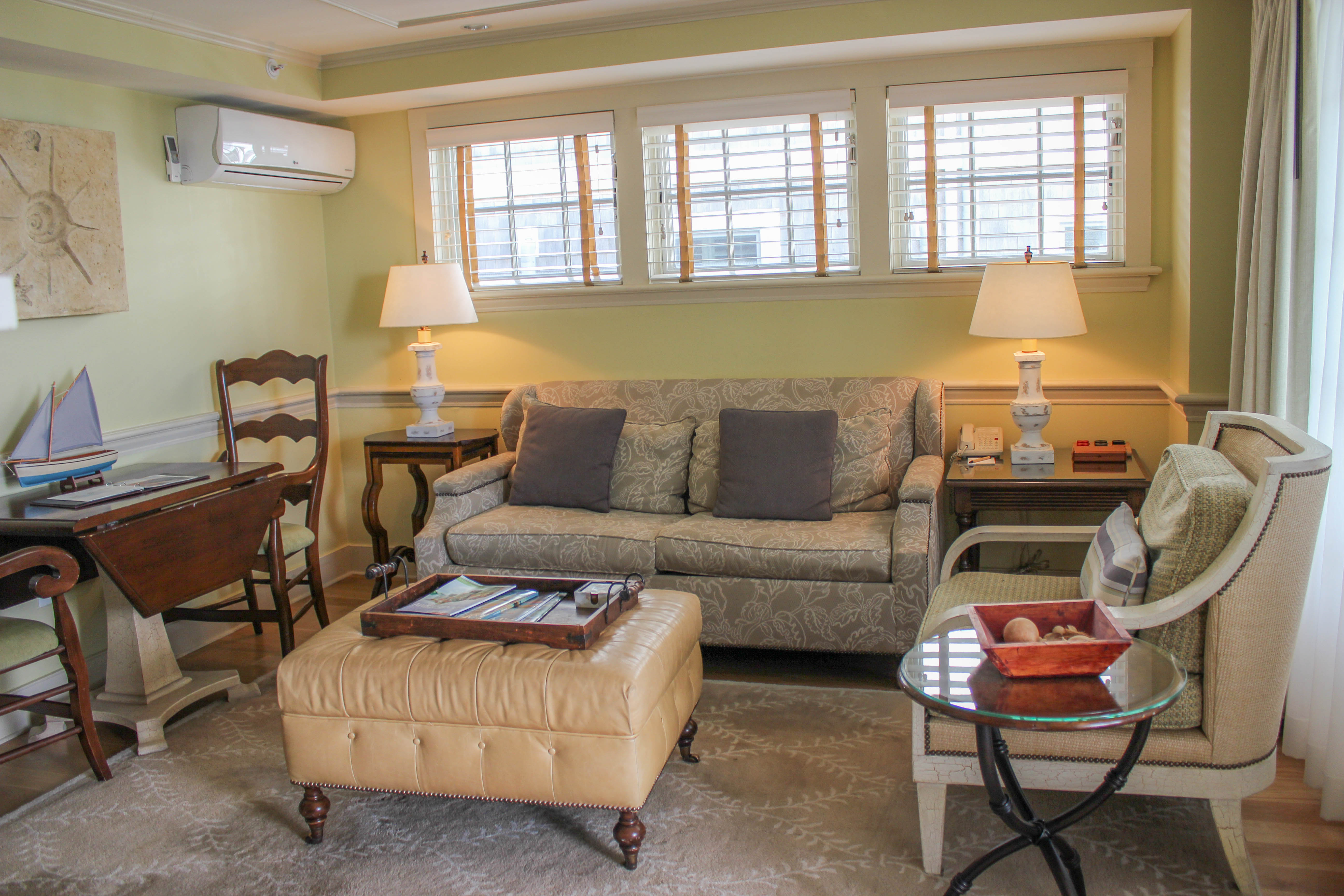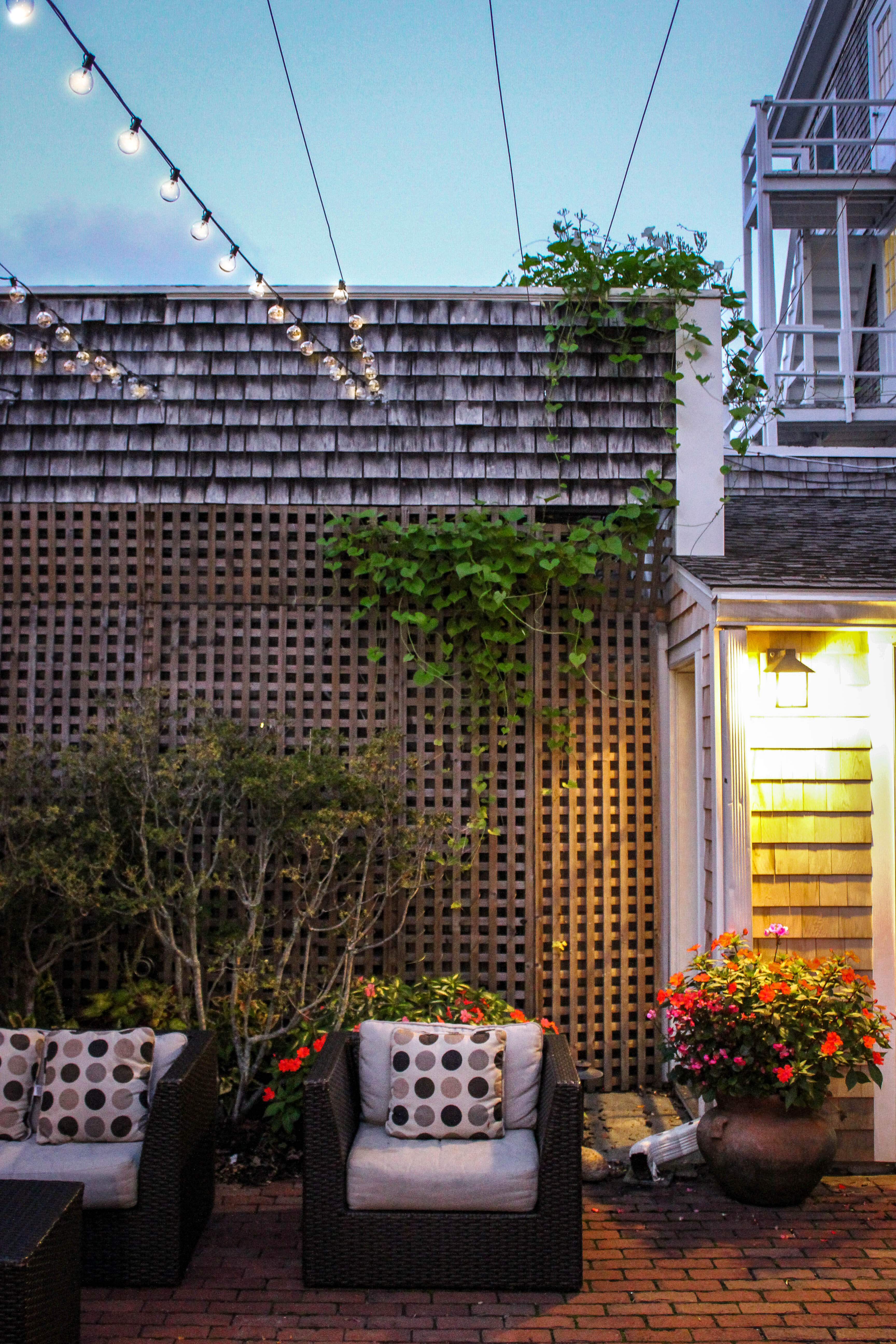 ---
Compass + Twine was a welcomed guest of Vineyard Square Hotel, and we thank them for their hospitality. As always, all opinions are our own. 
Comments