The food scene in Mexico City is booming. There are literally thousands of amazing restaurants and visiting them all seems like an impossible feat. One spot that should be on your list, though, is Zanaya.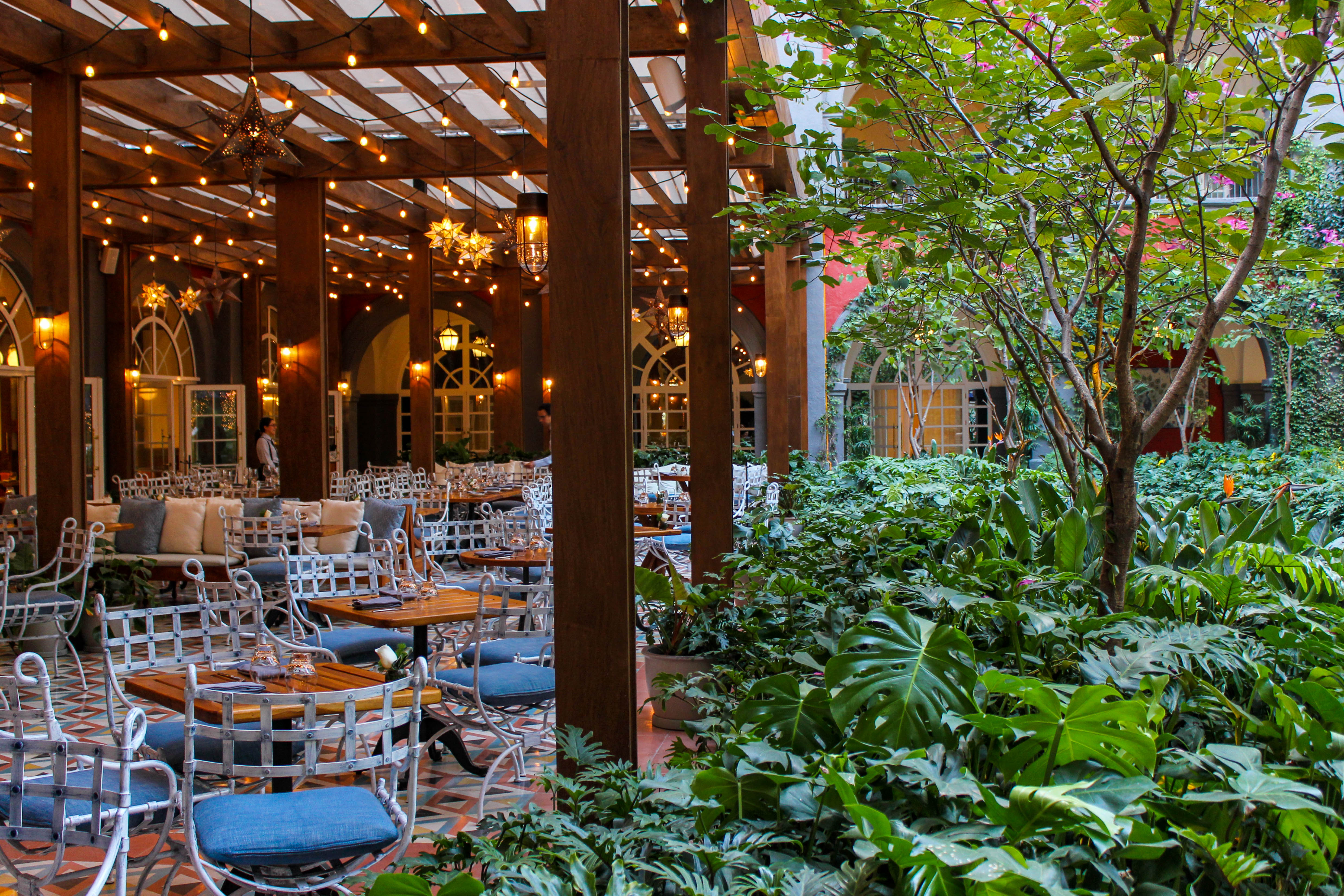 Located the open-air interior of the Four Seasons Hotel, the restaurant is awash in the glow of twinkly lights hanging form the pergola above. Cheerful blues and greens serve as the main color palette and evoke an upscale, beachy vibe. The strings of lights and starry lanterns add to the romantic, relaxed atmosphere.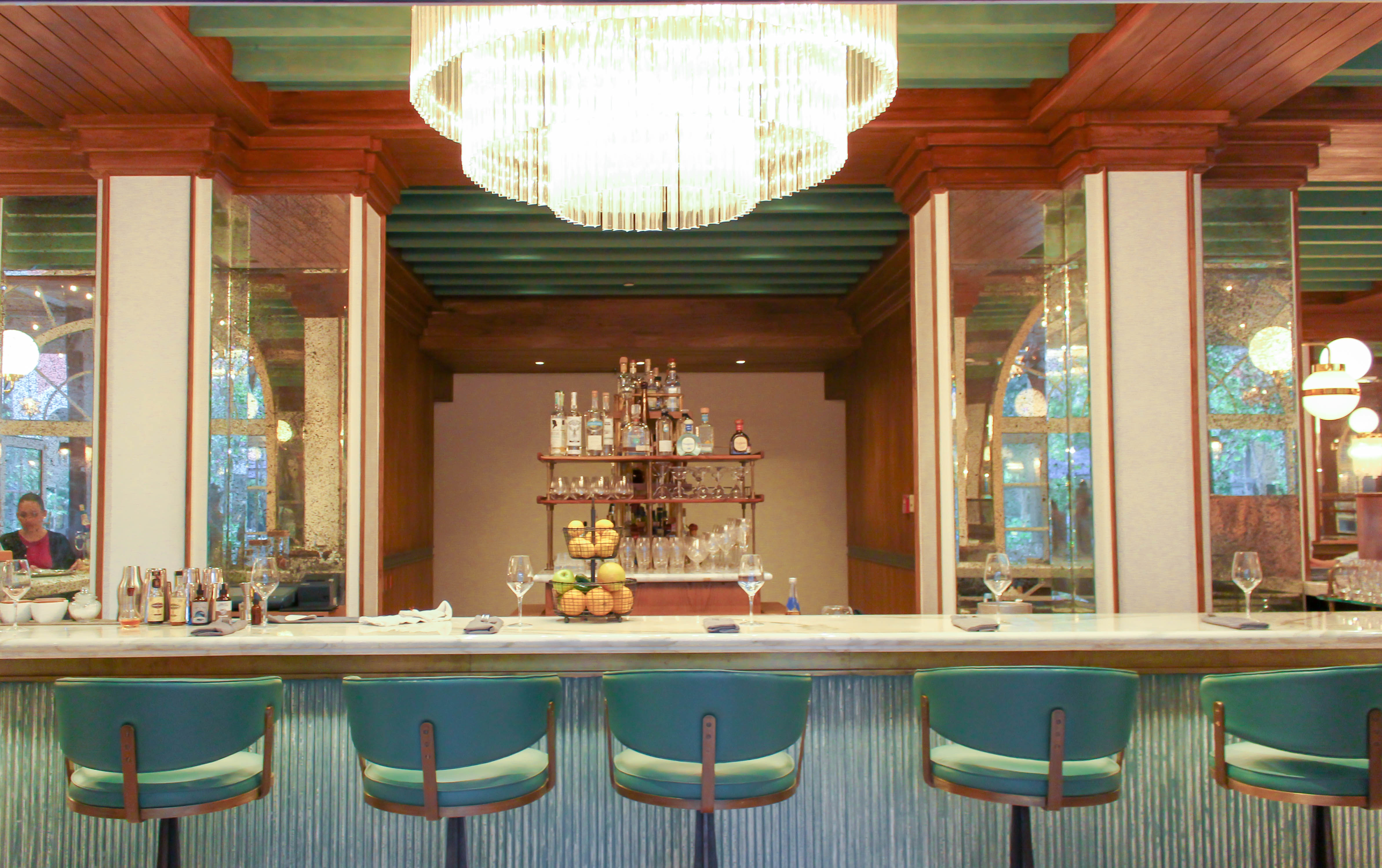 But before dinner, we suggest you begin with a drink! The house margarita was superb. Fresh squeezed lime and simple syrup mixed with tequila and cointreau lay the simple base for the traditional Mexican beverage. A splash of Aperol gives it the gorgeous pink color and adds a depth of flavor that kept us ordering more as the night went on.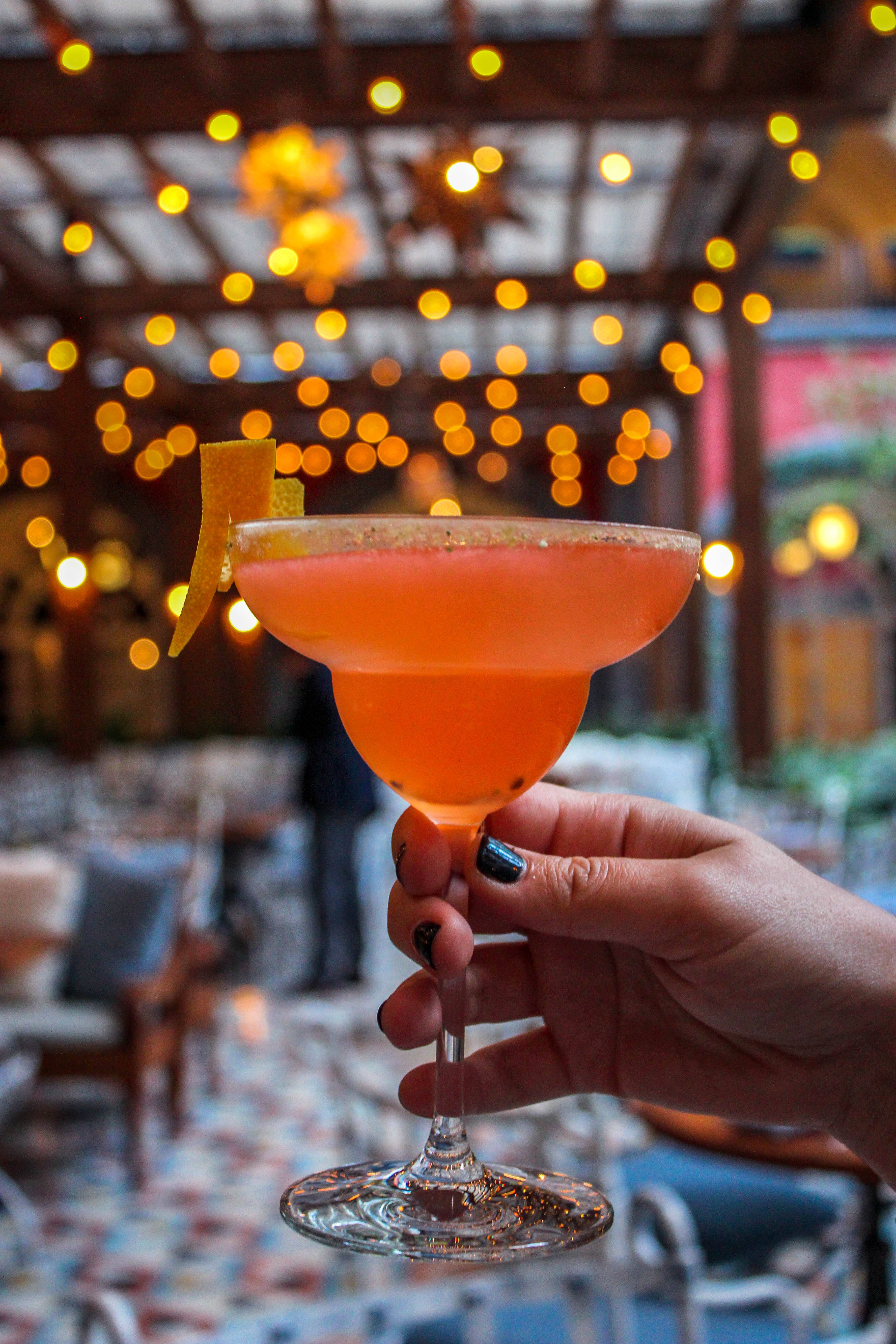 A meal at Zanaya is more of an experience and is certainly one you shouldn't rush. Enjoy the salsa sampler and see just how much heat you can handle. Ranging from a mild pineapple salsa filled with fruit and chopped onions to the near volcanic habañero sauce, all the house-made salsas reflect the Mexican flavors you so deeply crave.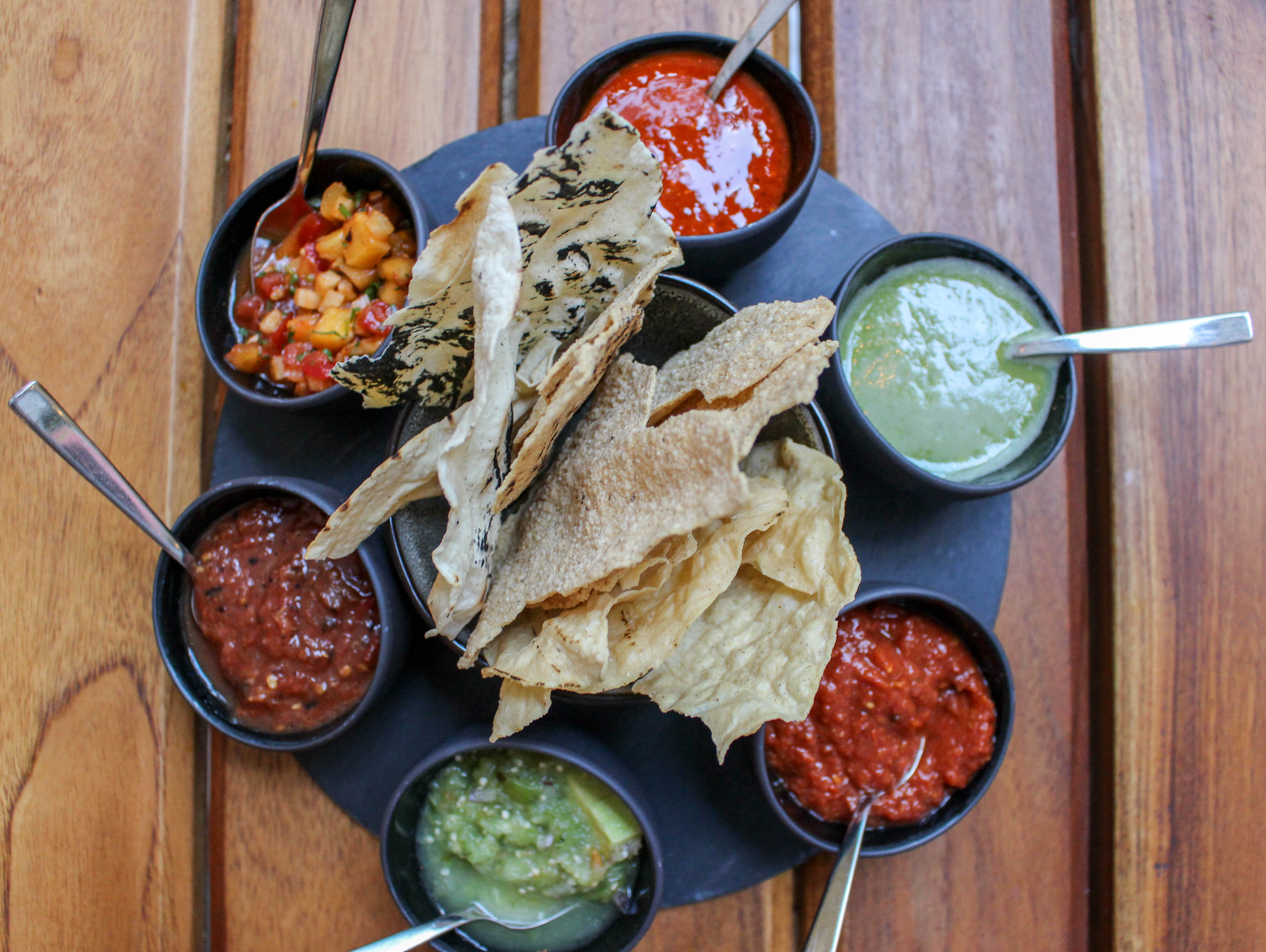 Next, share the fish fritters and the melted cheese as appetizers. To the cheese, we added shrimp, which come still in their shells and dusted in a stunning red spice blend. Wrap the shrimp and cheese in a freshly made corn tortilla topped with chunky salsa and pickled red onions and you'll ask yourself what else you really need in this world!
For dinner, you must go with the fresh catch Zarandeado fish of the day, which you can have cooked simply with lemon and beer or with a mildly spicy dried chile paste. We went with the latter option and it was outstanding. Fork tender, flaky, and perfectly seasoned, it was a dish for which we would fly all the way back to Mexico City.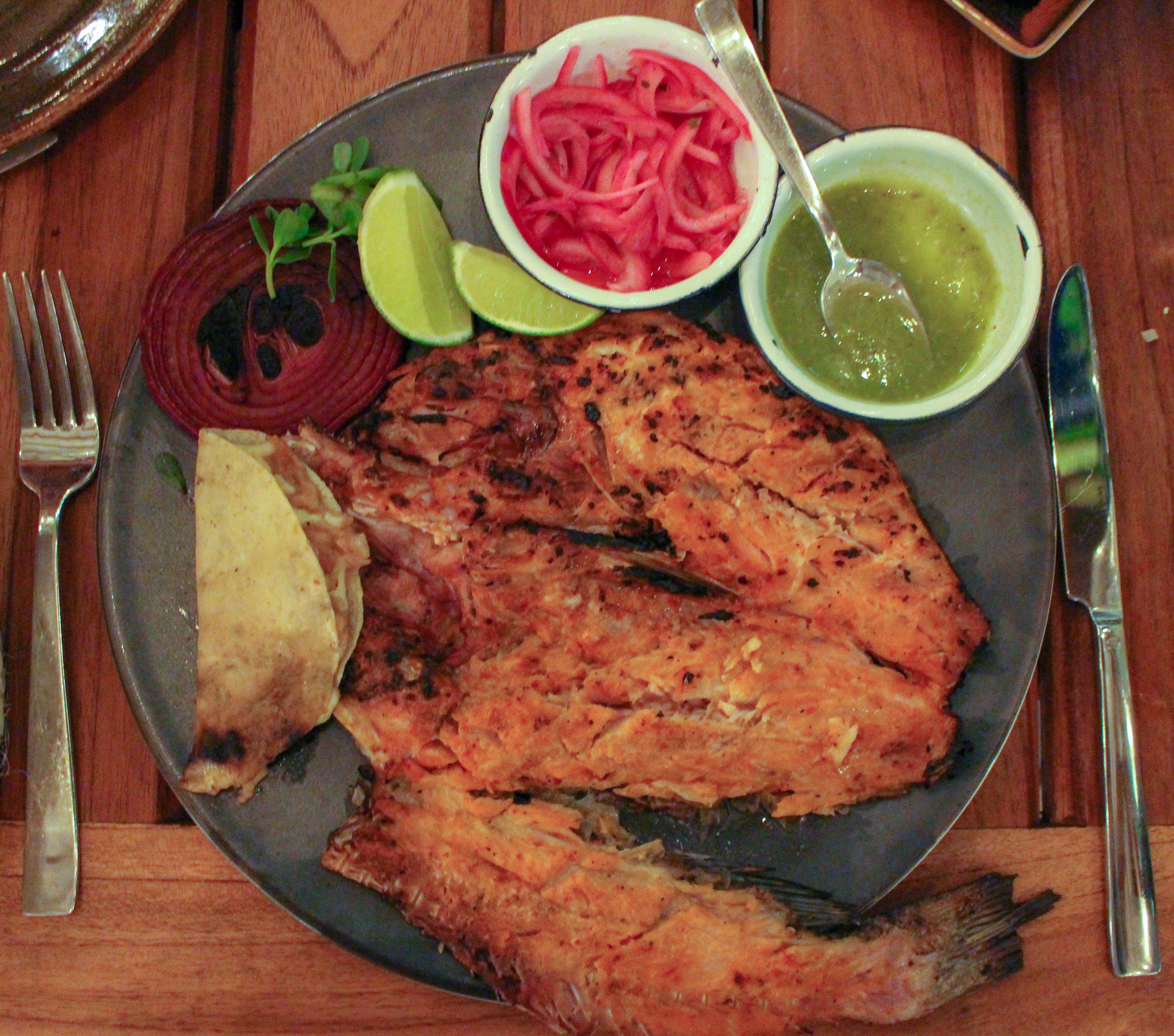 After dinner, grab a drink and sit by the fire-pit, surrounded by lush greenery and dozens of pillows. While the light above you teases that you've found their secret spot, it's one that we can't keep to ourselves. Add this spot to your culinary 'must visit' list the next time you're in Mexico City and we guarantee you'll tell your fiends all about it, too.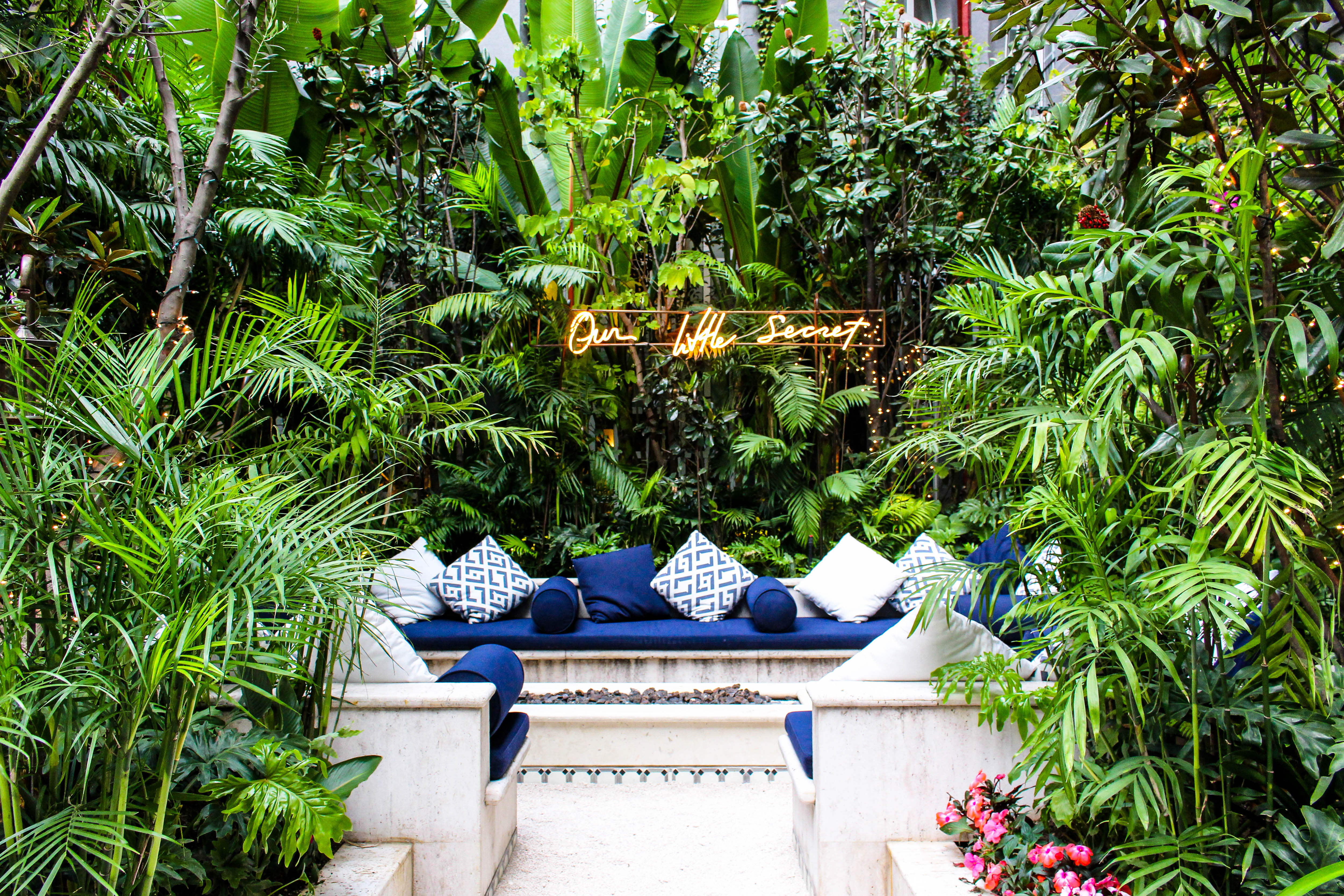 Now is the perfect time to check the Four Season Mexico City D.F., as they have just completely the most impressive multi-year renovation to the entire property. It's one of the coolest places to grab a drink and dinner in the city and we hope you enjoy!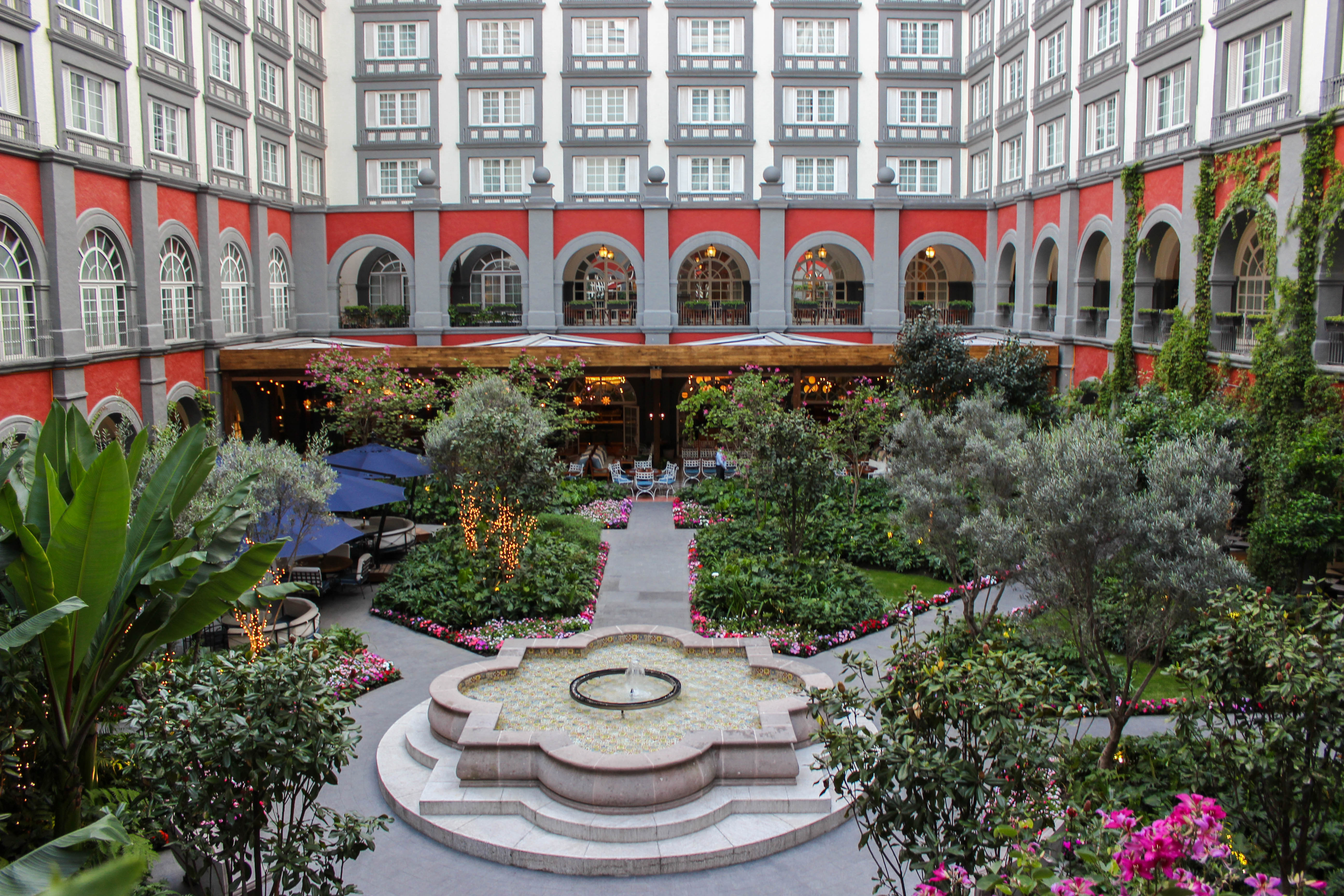 ---
Compass and Twine was a guest of Zanaya and thanks them for a wonderful meal! As always, all opinions are our own. 
Comments