Originally a stone fort built to protect Chattanooga during the Civil War, the building that houses the chic new Dwell Hotel was first turned into a 16-room hotel back in 1909. Though it has changed hands – and names – several times over the years, never has been as cool as it is now.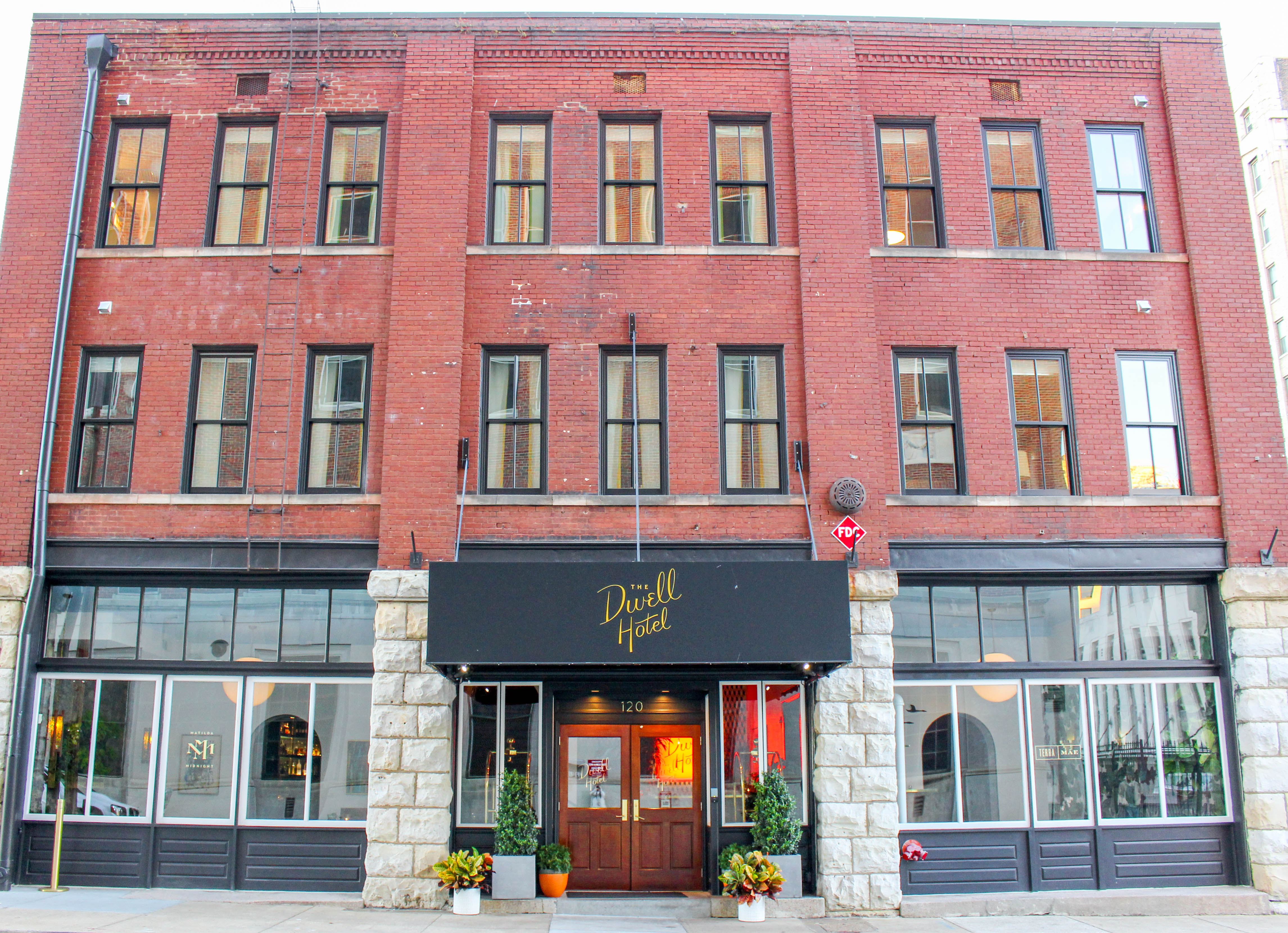 Earlier this year, Seija Ojanpera purchased the hotel and gave it a complete facelift. Pulling from her lifelong travels, she decorated each room differently and with bright, retro colors and designs.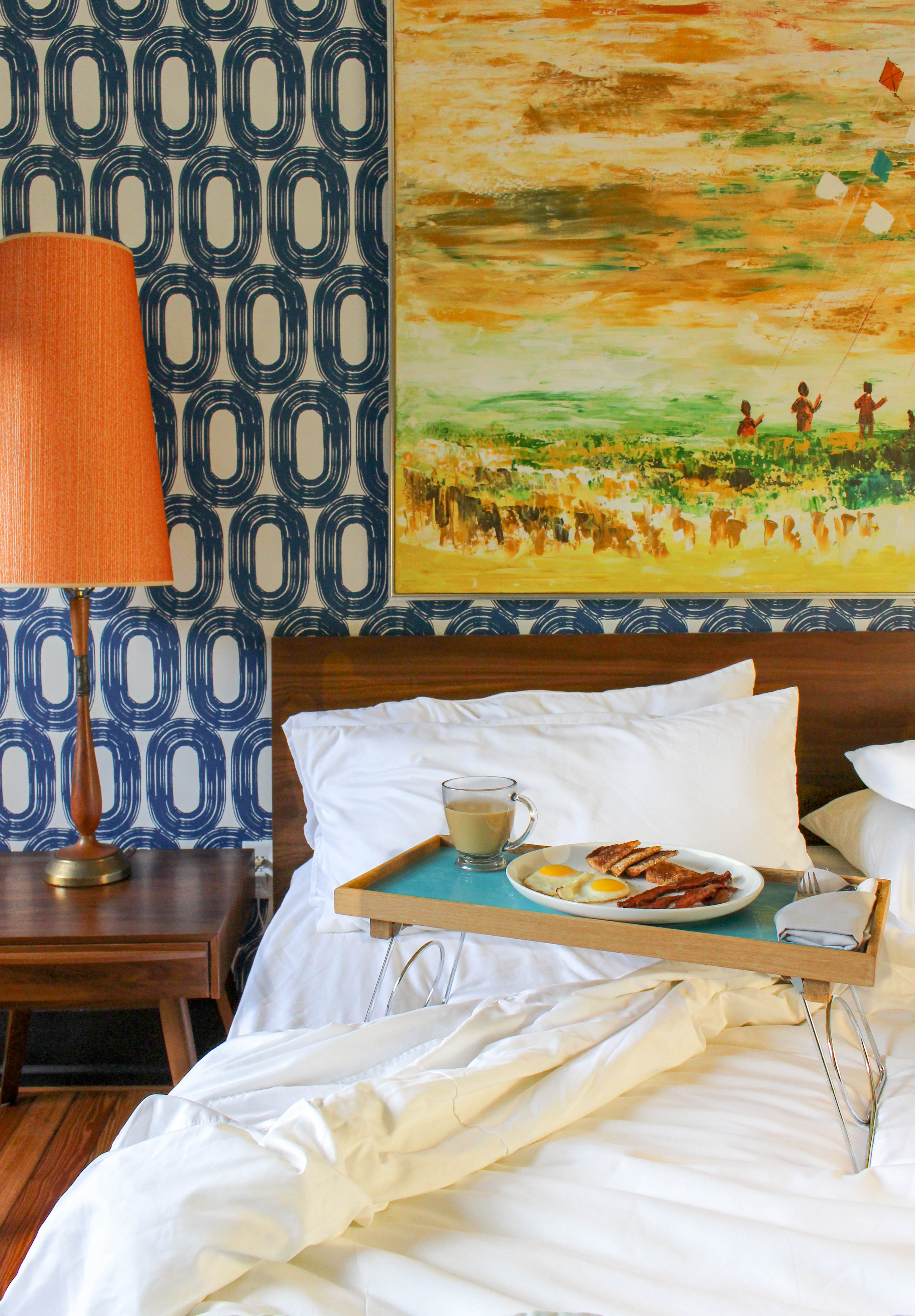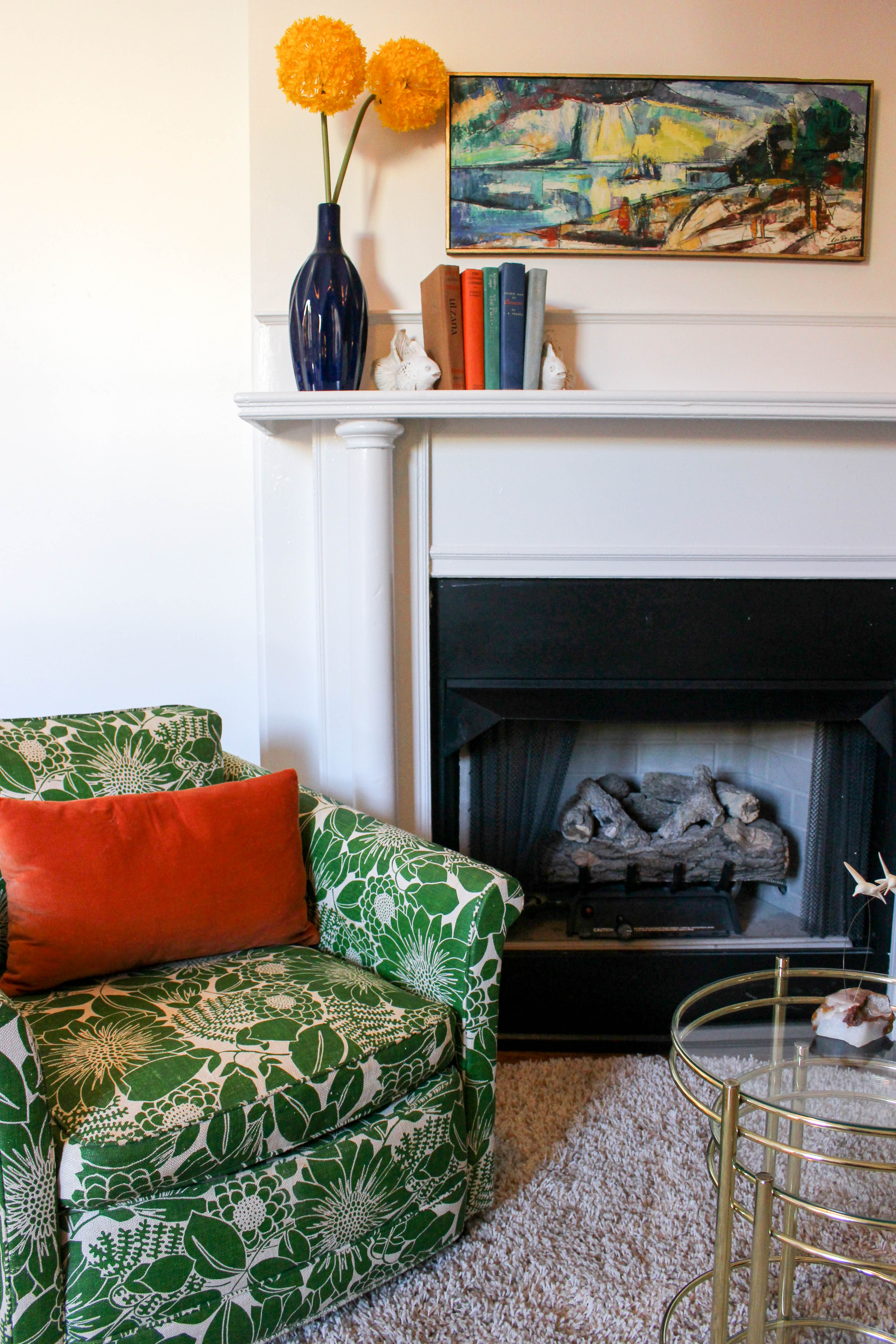 We stayed in 'the Kite' room, which featured a king-sized bed, a gorgeous balcony, a fireplace with two cozy chairs, and a super luxe soaking tub in the bathroom.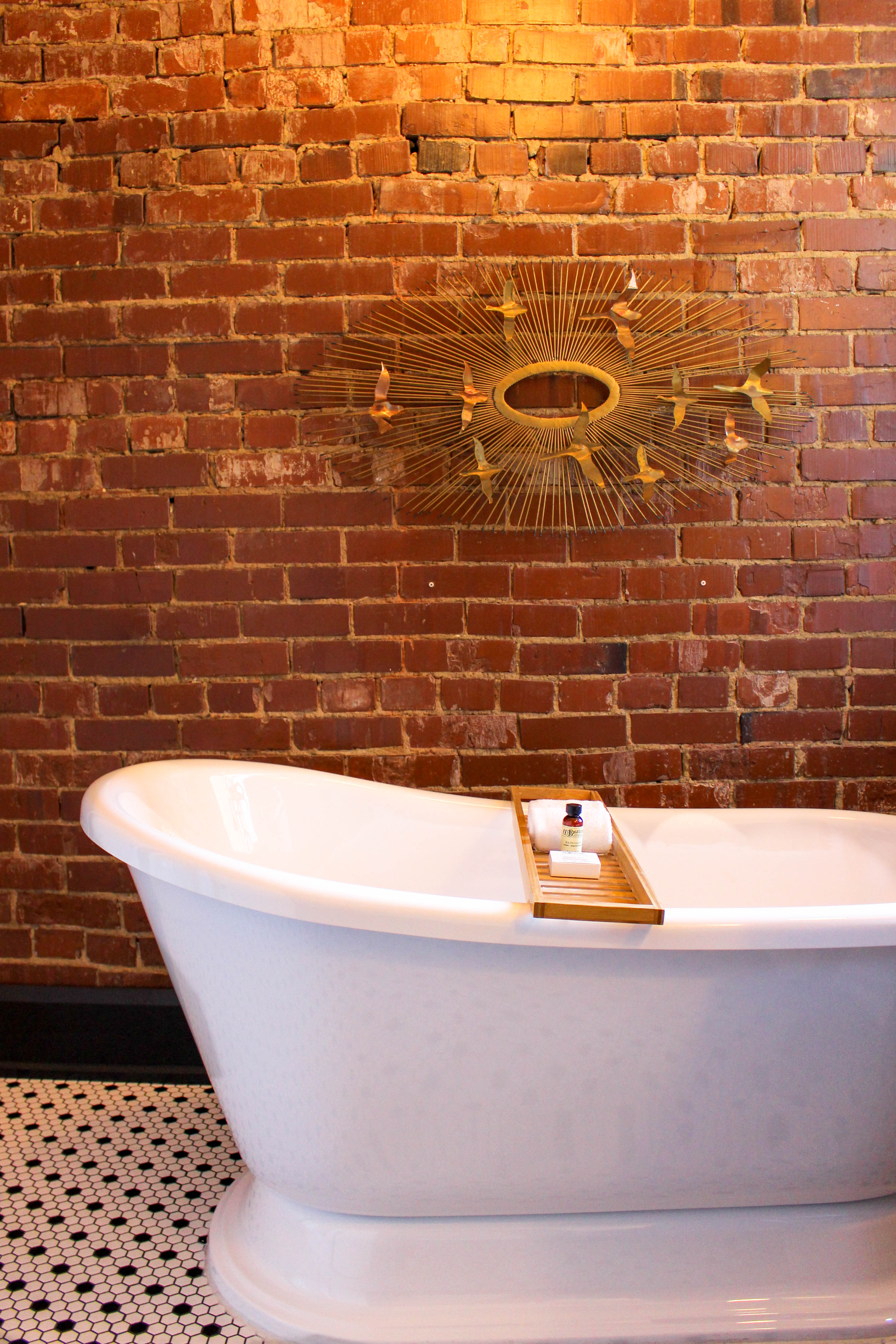 The funky design spreads throughout the entire space, turning one of Chattanooga's most historic buildings into a work of art.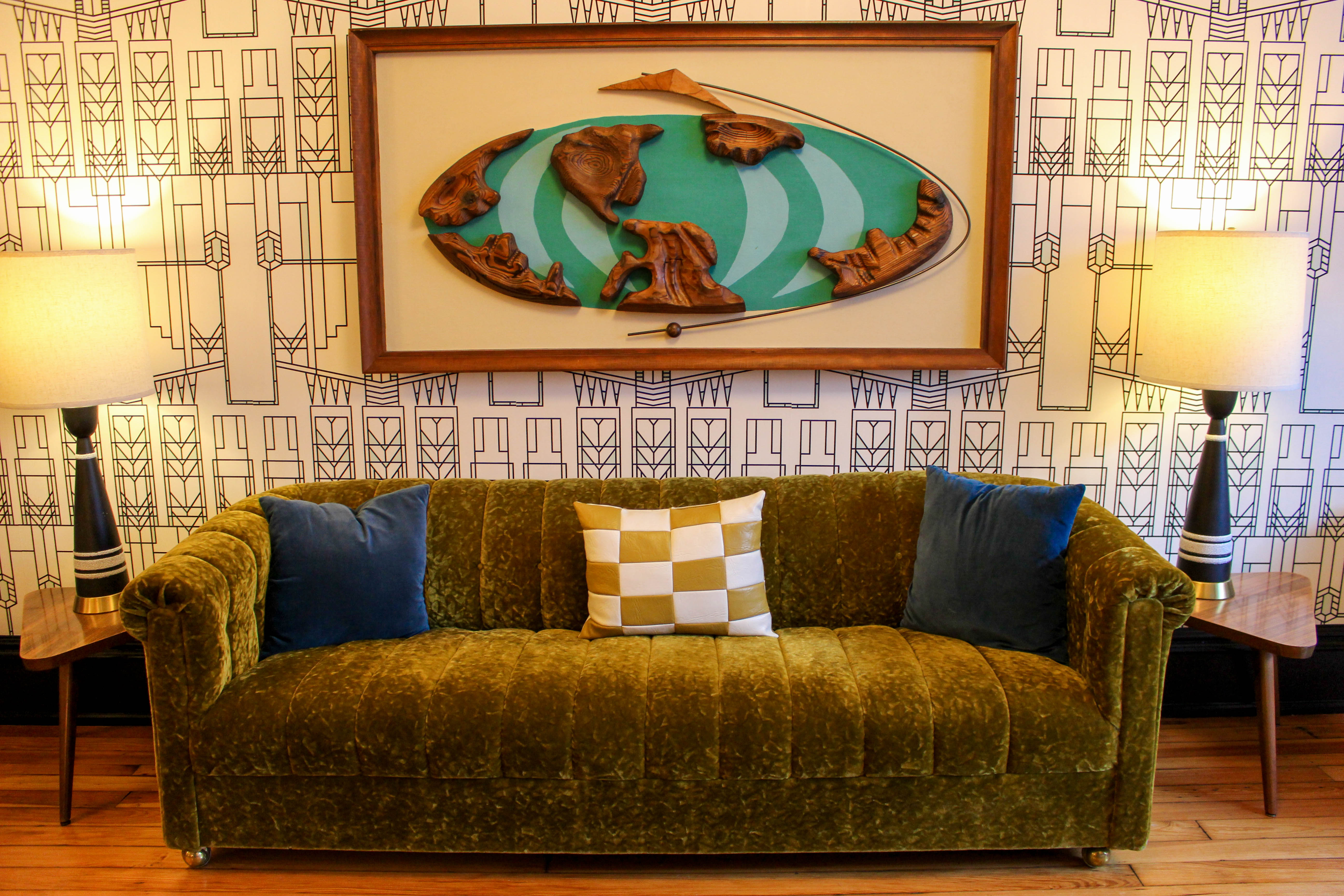 The restaurant, Terra Mae, is currently open for brunch on the weekends and for breakfast (guests only) during the week. With leafy wallpaper and bright colors, the restaurant feels modern, trendy, and welcoming, especially as the sunlight pours into the huge windows.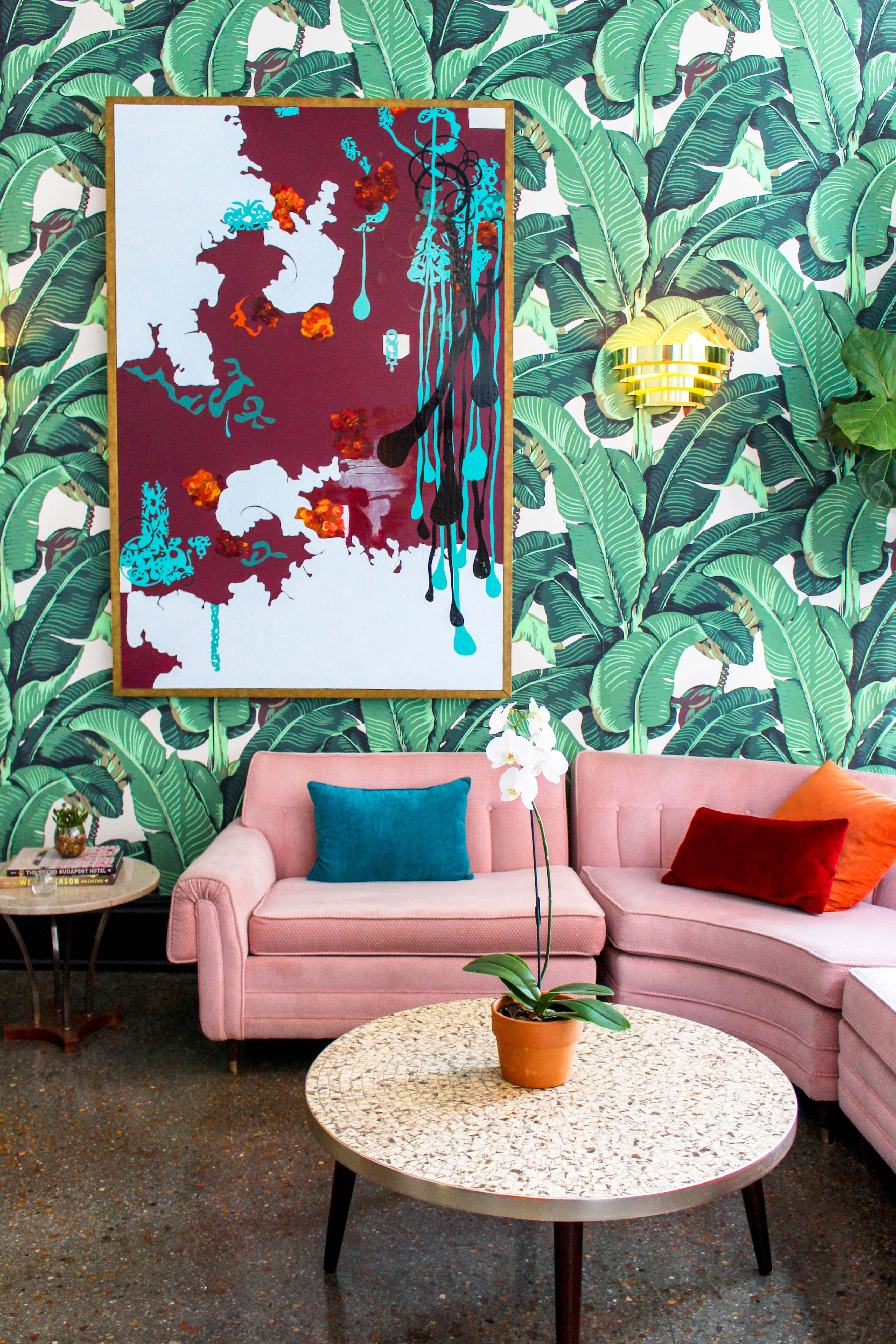 The swanky bar, Matilda Midnight, sits just around the corner from the restaurant. The ceiling is dotted with lights, creating a starry atmosphere, and metallic wall paper makes the whole room twinkle. The drinks are delicious and fun, giving a youthful vibe to the traditional cocktail bar.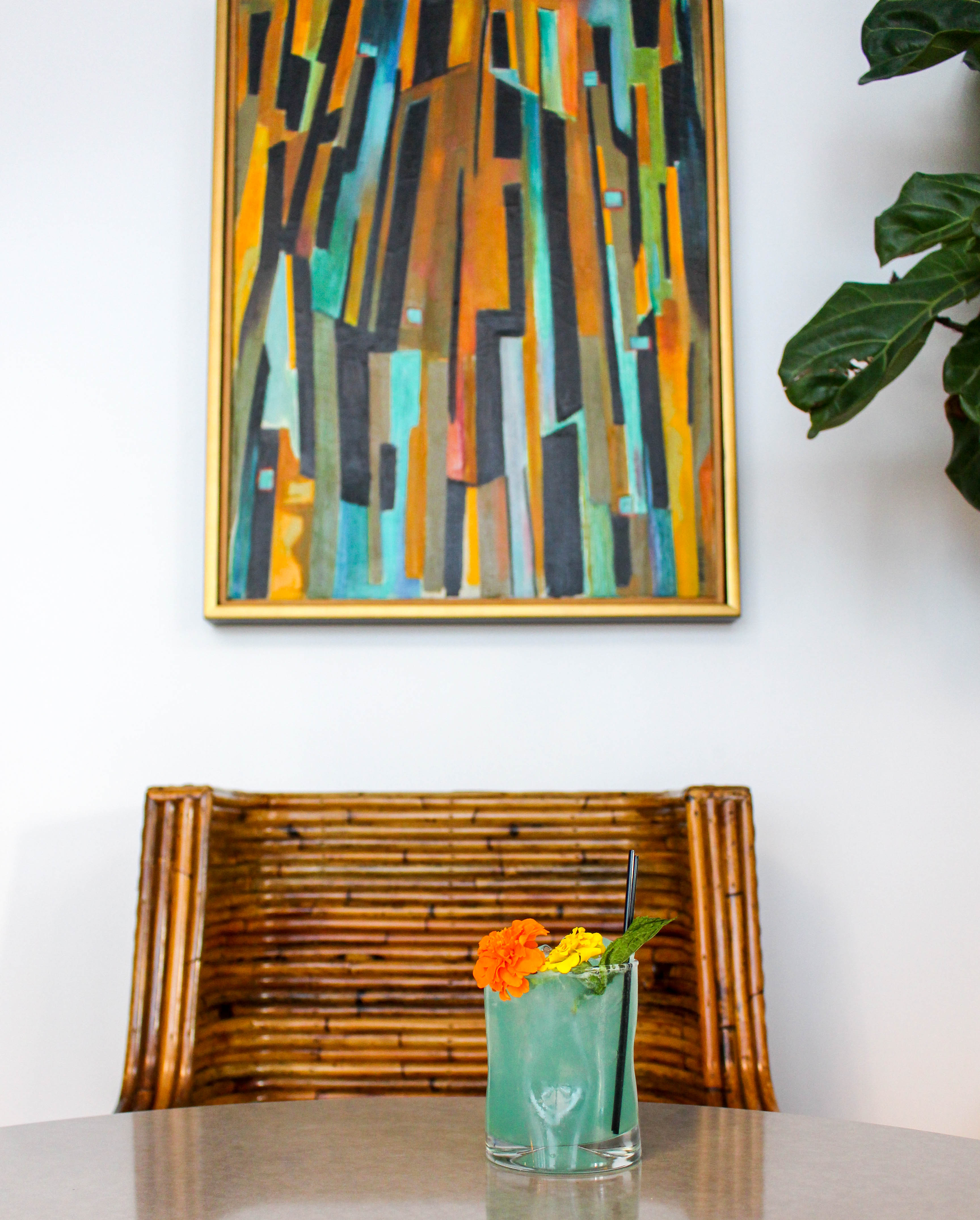 The Dwell Hotel is by far the coolest hotel in Chattanooga. Perfectly located steps from the trendy shopping area of Warehouse Row as well as many great new restaurants, it's the ideal spot to stay for a weekend exploring the Scenic City.
---
Compass + Twine was a welcomed guest of The Dwell Hotel and thanks them for a lovely say. As always, all opinions are our own. 
Comments