Even if you're not from Tennessee, you've likely heard of things from there. The southern state is known for Jack Daniels whiskey, country music, and finger licking barbecue. When you think of any of those things, you probably think of Memphis or Nashville but it's the eastern city of Tennessee that's the real gem. Nicknamed the 'Scenic City', Chattanooga is located right in the heart of the Tennessee Valley. Surrounded by mountains, with the Tennessee River snaking through the valley, the views are incredible. Once one of the most polluted cities in the country, Chattanooga has grown up and cleaned up and now everyone from Iron Man atheletes to young, entrepreneurs are flocking to town. With so much to see and do, we put together a go-to list for your next trip to Chattanooga.

eat|eat|eat|eat|eat|eat
STIR
A new spot in the Chattanooga Choo-Choo building, STIR is focusing on fun craft cocktails with artisanal ice and creative, flavorful dishes. Pull up a seat at their oyster bar and enjoy a few raw oysters and a cocktail before dinner. The drink list is long and while you decide, you'll get to watch the bartenders zip back and forth on the huge ladder attached to the sky-high liquor shelf. From the burger to the seafood mac-and-cheese, you can't go wrong with any entree and you simply must get the fried green tomatoes and pimento cheese to start.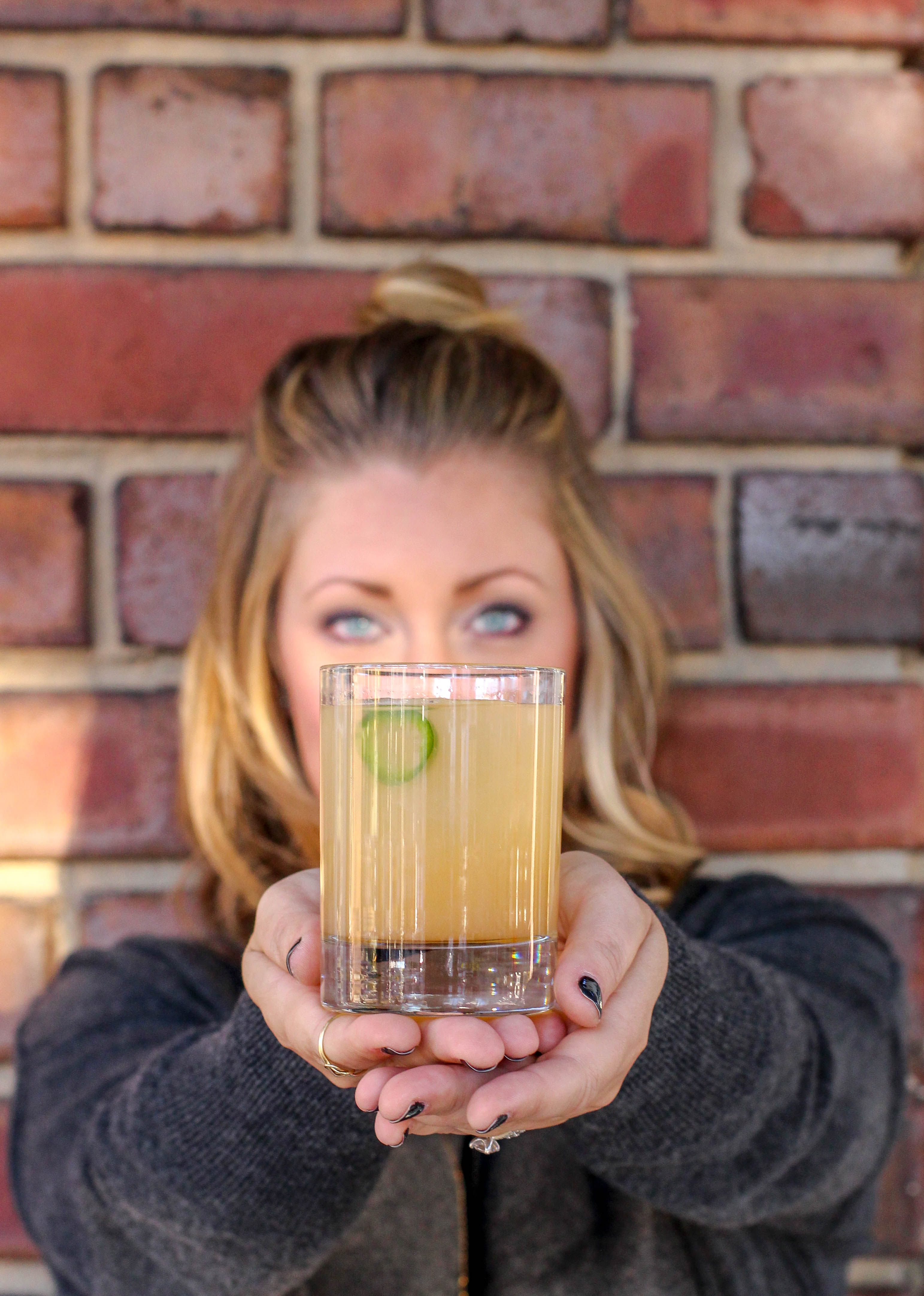 Public House
Located in Warehouse Row, Public House breathed a breath of fresh air into the area when it opened several years ago. The space is awash in white, with beautiful wooden floors and huge windows facing the busy streets of downtown Chattanooga. The food is upscale southern cuisine, from fried chicken to a down-home veggie platter. Start with and order (or two) of the pimento cheese and fried pickles, hands down our favorite dish here.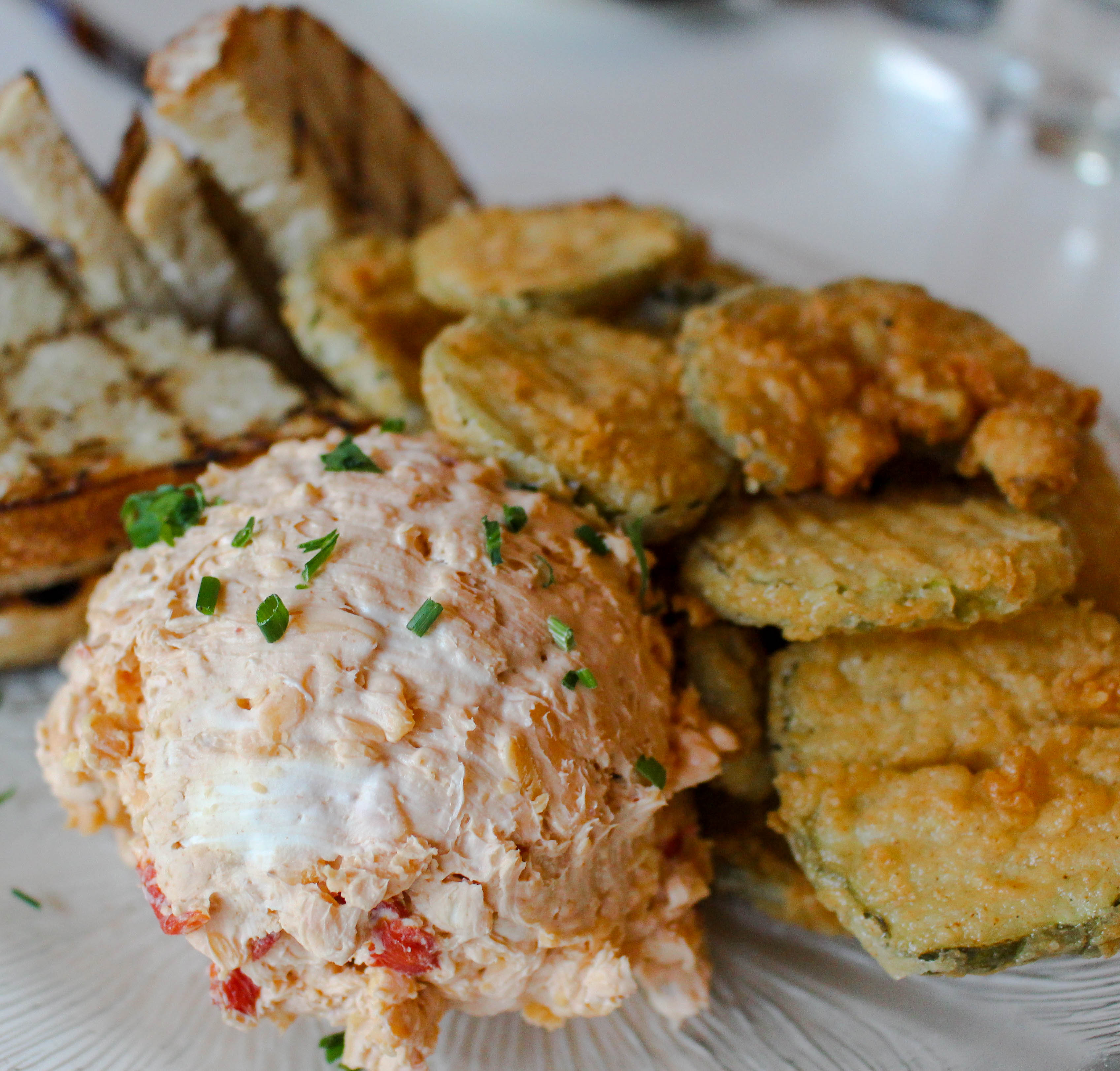 St. Johns
There is no better place than St Johns for a special occasion dinner, or just a really nice night out. The upscale eatery is stunningly decorated inside, making great use of the historic building it calls home. Sourcing local ingredients, the menu changes frequently to reflect seasonal cuisine with Southern flavor.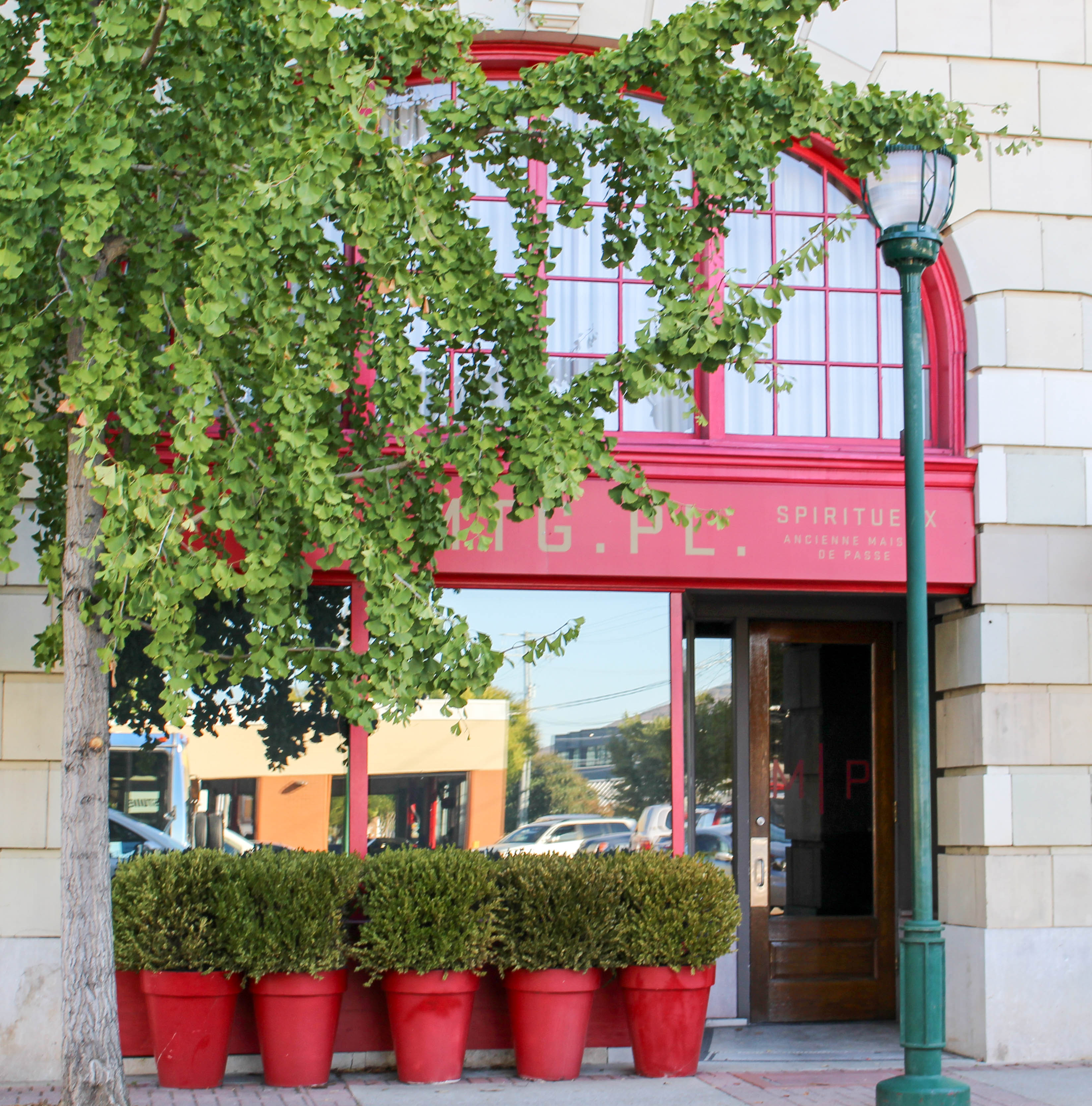 The Meeting Place
Right next door to St. Johns, think of The Meeting Place is John's causal, little sister. Perfect for a girls night, or drinks with friends, the space is trendy and the menu doesn't take itself too seriously.
Alleia
A rustic facade is balanced with a modern interior design at this Southside eatery. Alleia serves homemade pastas and rustic Italian style pizzas and is our go to for a delicious pizza night.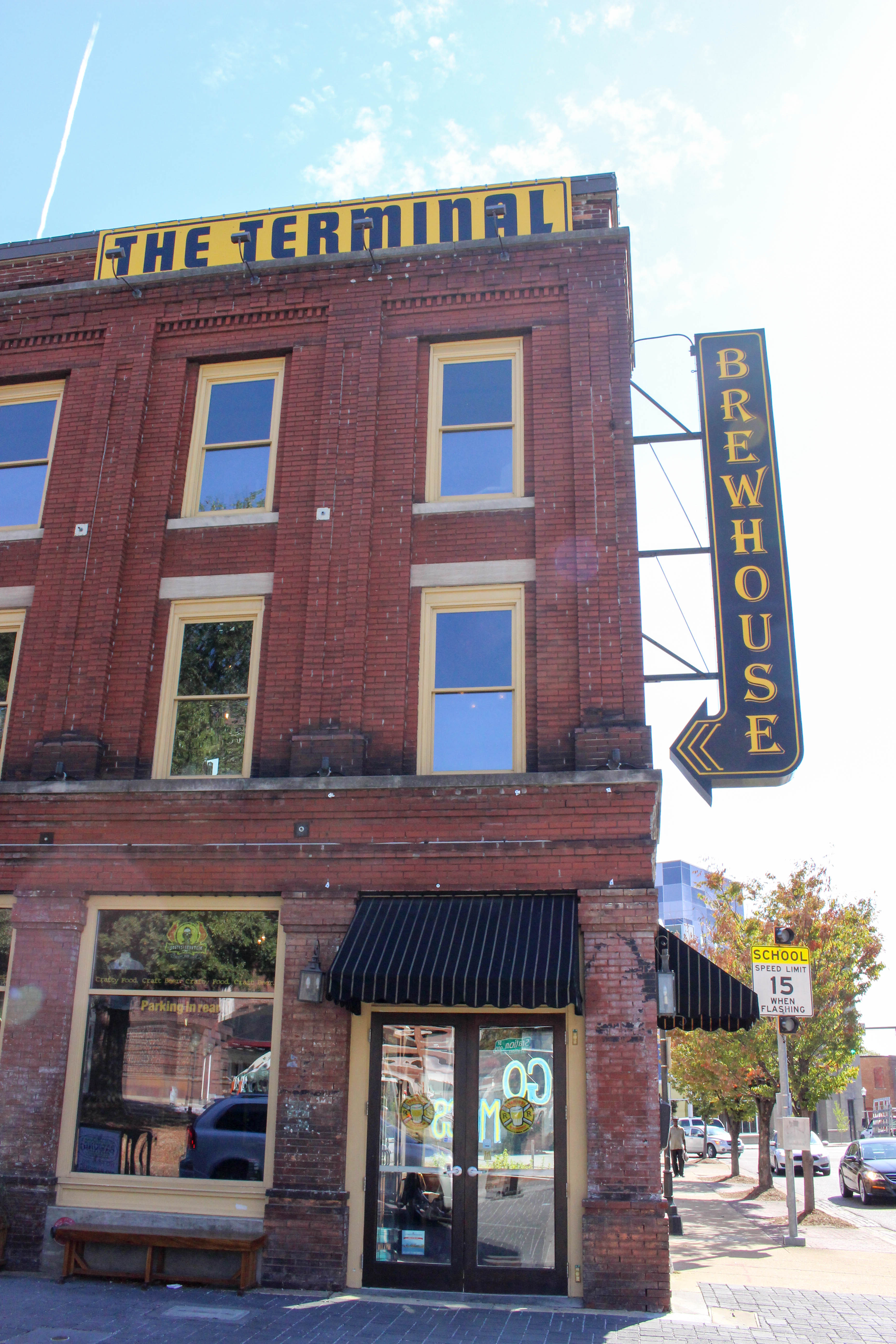 The Terminal
Serving delicious tavern food like burgers, sandwiches and pizzas, The Terminal is also brewing their own beer. Order a tasting flight first to find the prefect brew to match your burger and if the weather is nice, sit out on the patio back under the tinkly lights.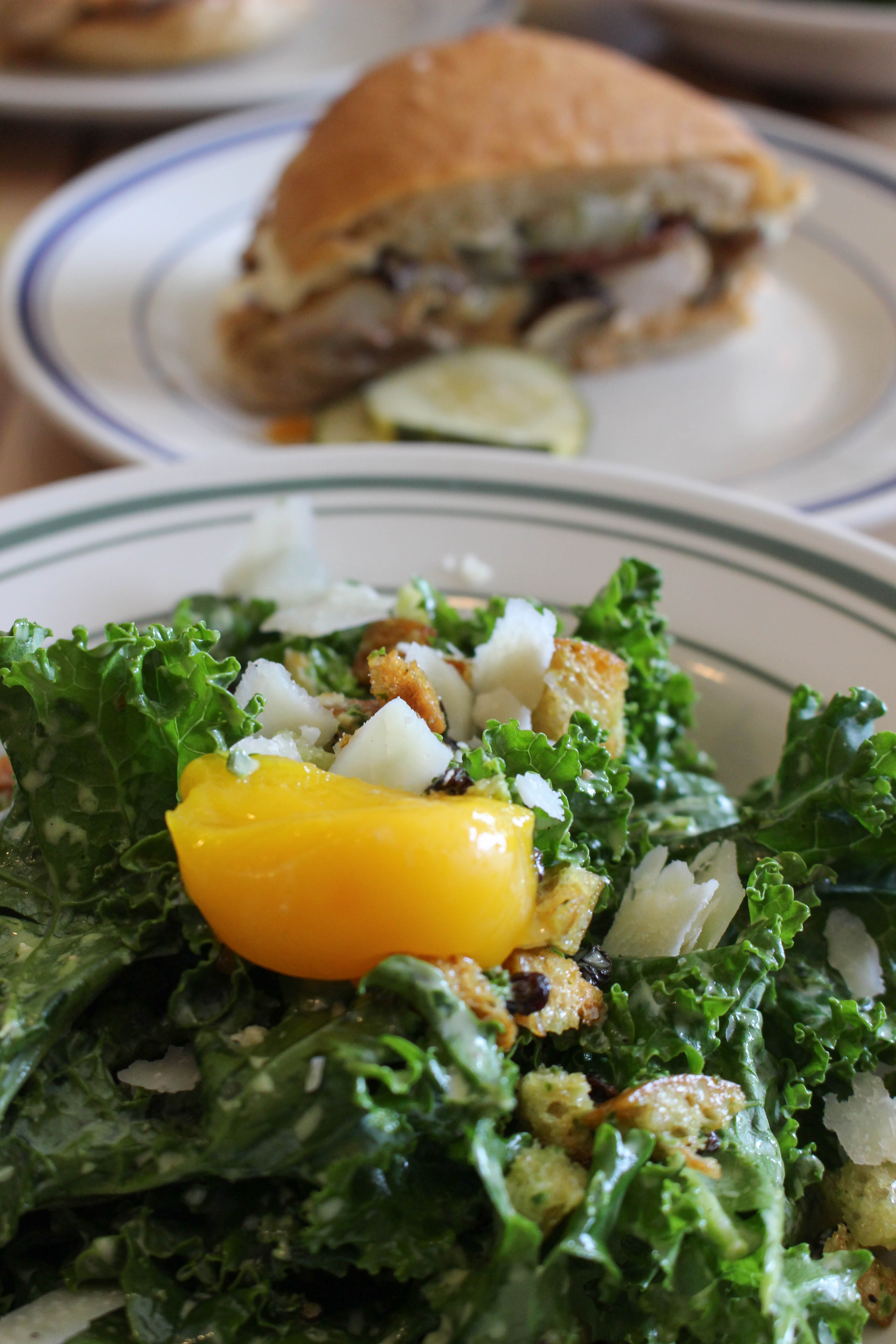 Main Street Meats
Part butcher shop, part restaurant, Main Street Meats is just what the South side needed. The food is simple and delicious. We recommend the kale caesar topped with egg yolk custard and the smoked chicken sandwich for the perfect lunch.
Champy's
For the best fried chicken in town the world, you have to go to Champy's. The food is amazing and the service is simple. Depending on what you order, entrees are served in baskets os on plastic plates, with sides like basked beans and cole slaw arriving in styrofoam cups. Bonus: the beer list is long and they've got live music some nights.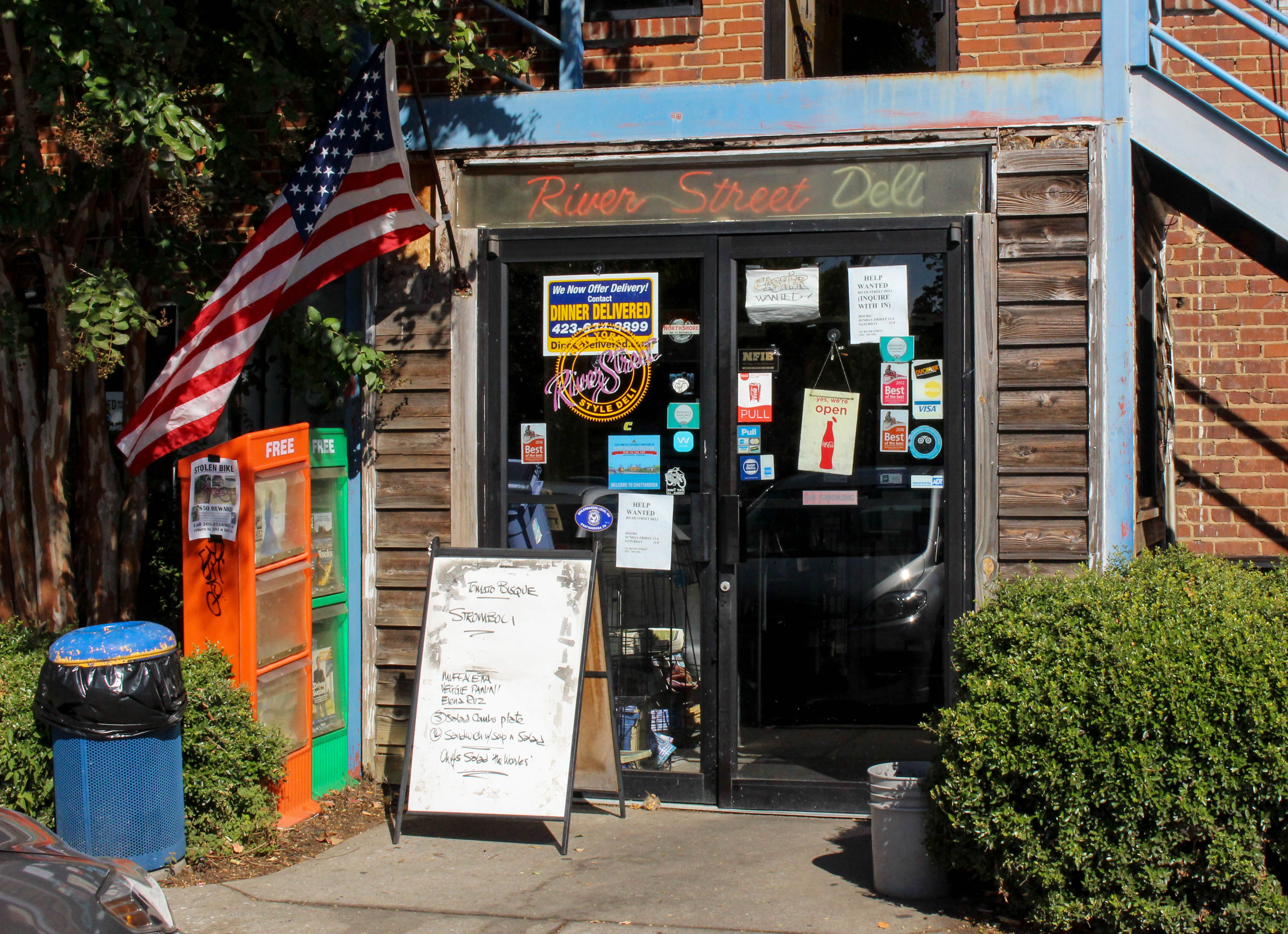 River Street Deli
It may surprise you to find a New York deli in Chattanooga, but a short conversation with the owner, Bruce, and you'll see he knows what he's doing. Born and raised in NYC, Bruce moved to Chattanooga and opened the best deli in town. Get the Elena Ruiz or whatever Bruce's special of the day is.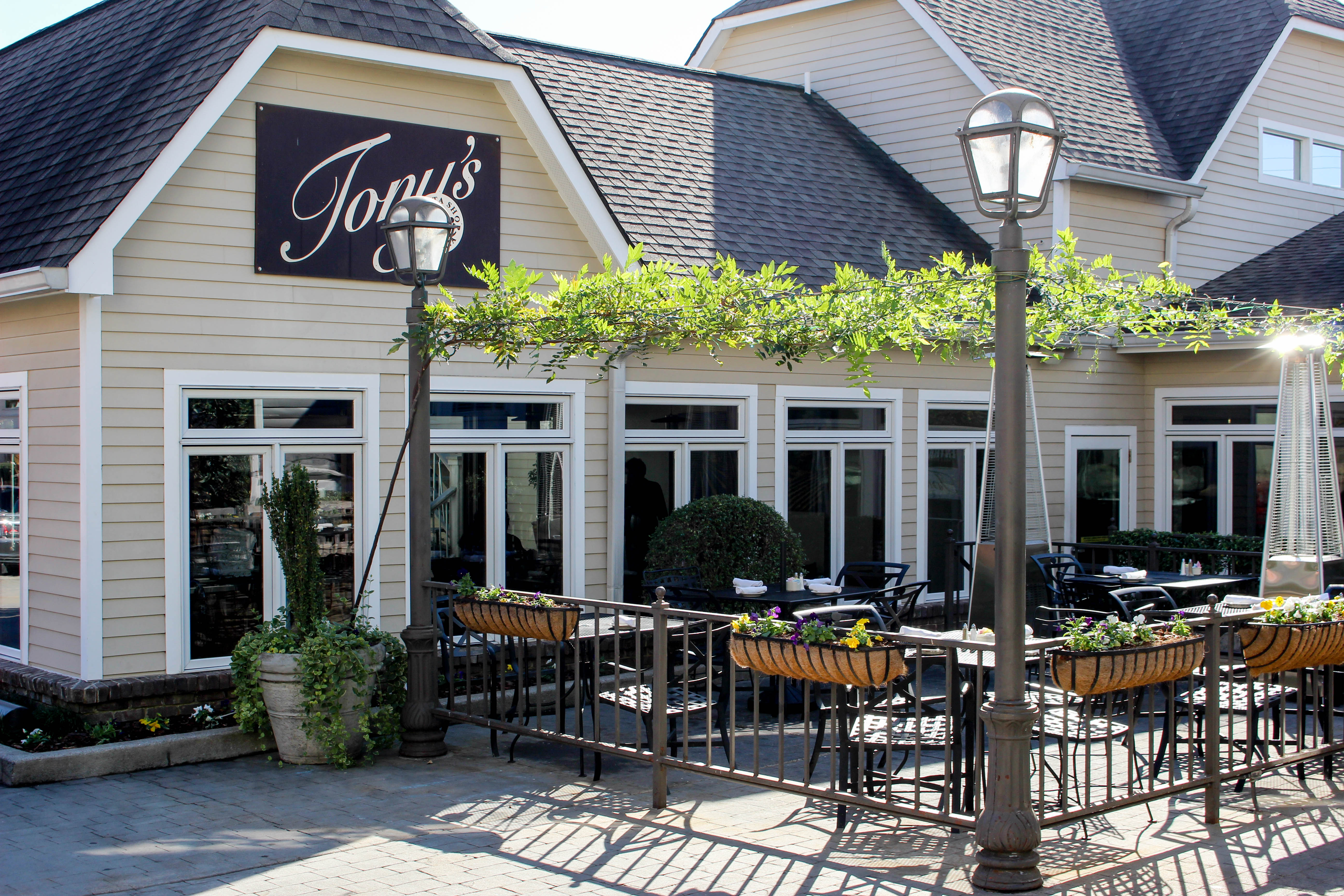 Tony's
This cozy little Italian spot is nestled right in the heart of the Bluff View Arts District. Perfect for lunch or dinner, you can walk off your meal in the nearby sculpture garden and enjoy the views of the Tennessee River below.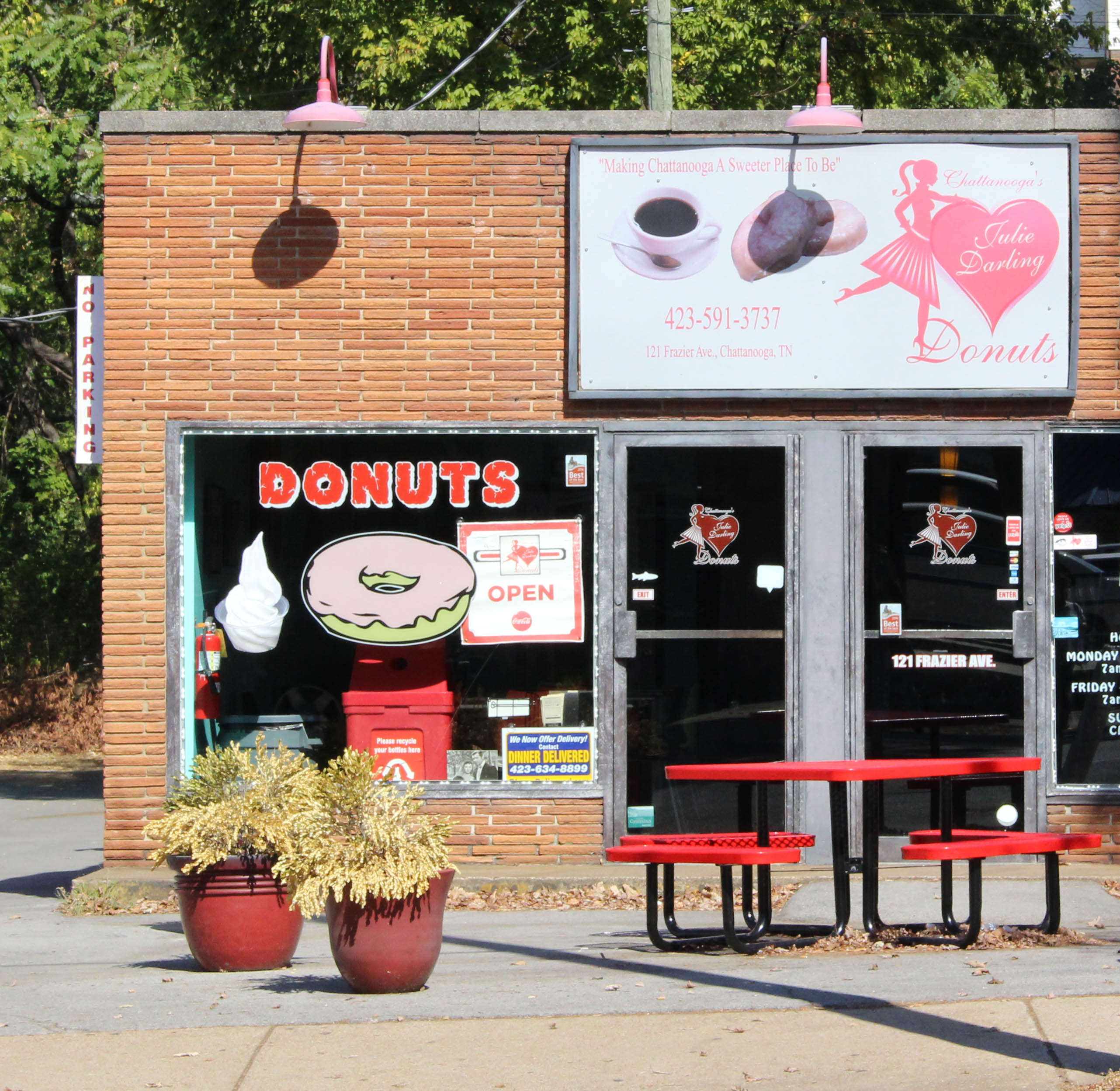 Judy Darling Donuts
All you need to know about this joint is that they're cranking out the best donuts in town. Warm or room temp, one bite of these these sweet little morsels of heaven will make everything right in the world.
*Honorable mention, because you just cant eat everywhere in one weekend: Taco Mamacita, Easy Bistro Urban Stack, Food Works, Brewhaus, Las Margaritas, Community Pie
drink|drink|drink|Drink|Drink|Drink
The Social
This super cool bar in Warehouse Row is technically the bar for the Public House restaurant. Whether you're waiting for a table or just thirsty, its one of our favorite bars in the city. Exposed brick reminds you that you're in an old building while the drinks choices are new and fresh. Our favorite? The Alec Eiffel.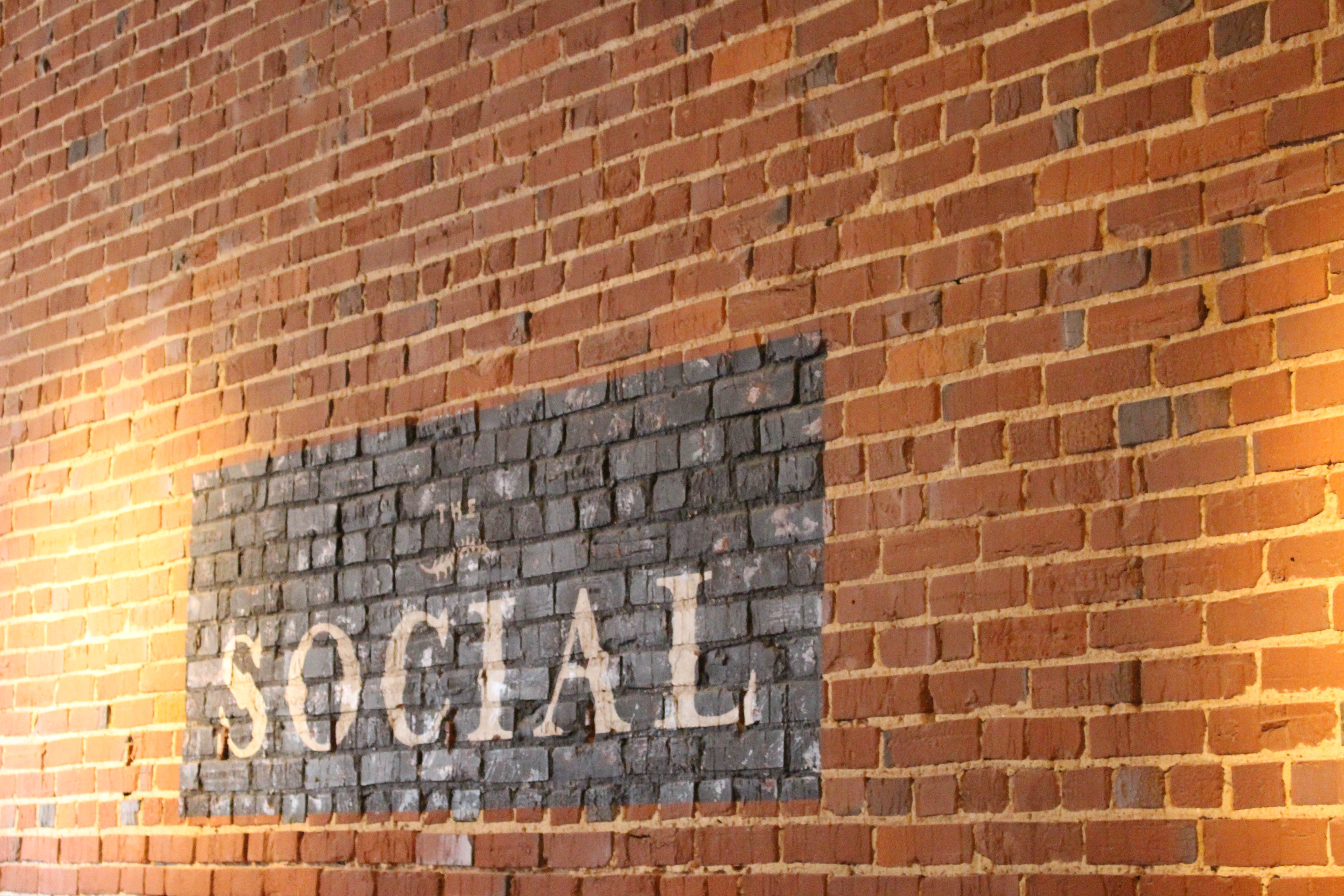 The Flying Squirrel
From the outside, the space sort of looks like an airport hangar. The vibe is cool and the space is pretty big, even featuring an outdoor patio. Serving funky small plates, craft beers, and cocktails, its a great spot to hang out with friends.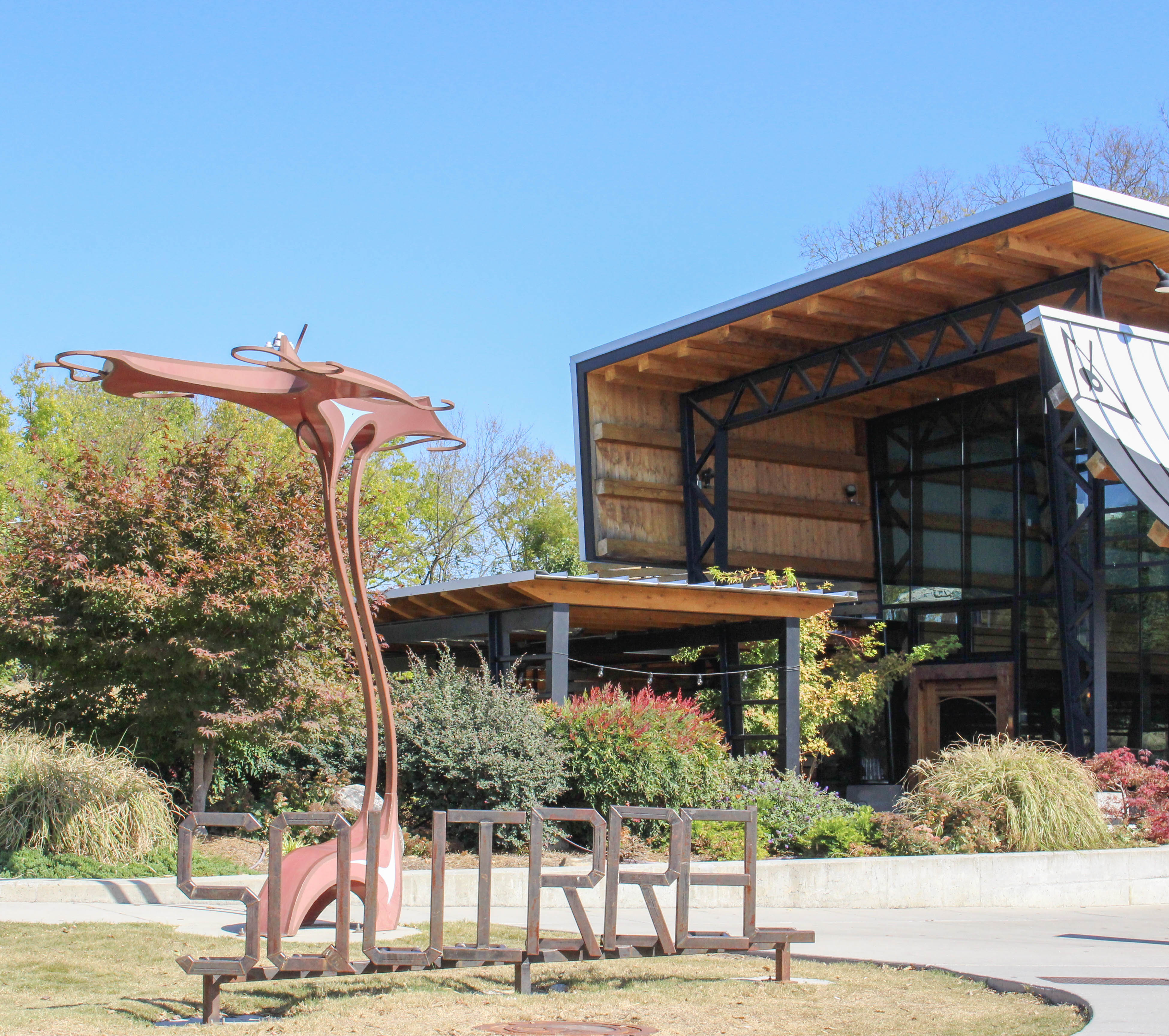 Hair of the Dog Pub
A British flag painted on the door will let you know you're in the right place. The vibe is mellow – you can play darts or challenge a friend to a game of pool- all while enjoying a cold beer or cocktail. One too many, and you may be back the next day for a little hair of the dog.
Clyde's on Main
This old warehouse space on Chattanooga's South side has been redone into the perfect bar. Ping pong tables, a stage for music, comfortable seating, plenty of drink choices, and great bar food, Clyde's on Main can be the first stop of the night, or the place you head to for a final cocktail.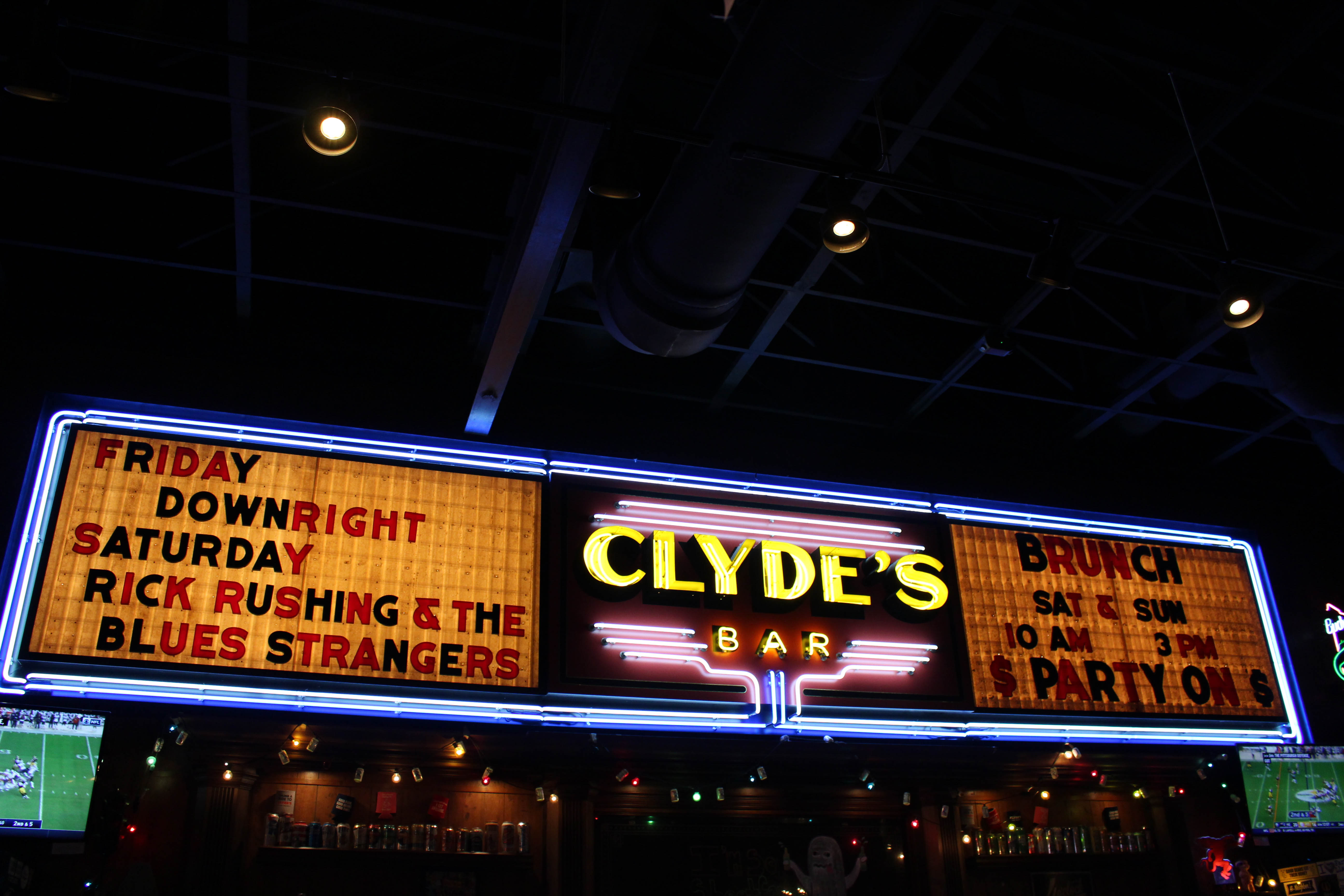 shop|shop|shop|shop|Shop|Shop
Warehouse Row
The old warehouse space right on Market Street is now home to big name retailers like Lulu Lemon and Anthropologie, as well as local boutiques like Shadowbox Paperie and Lines Orchids.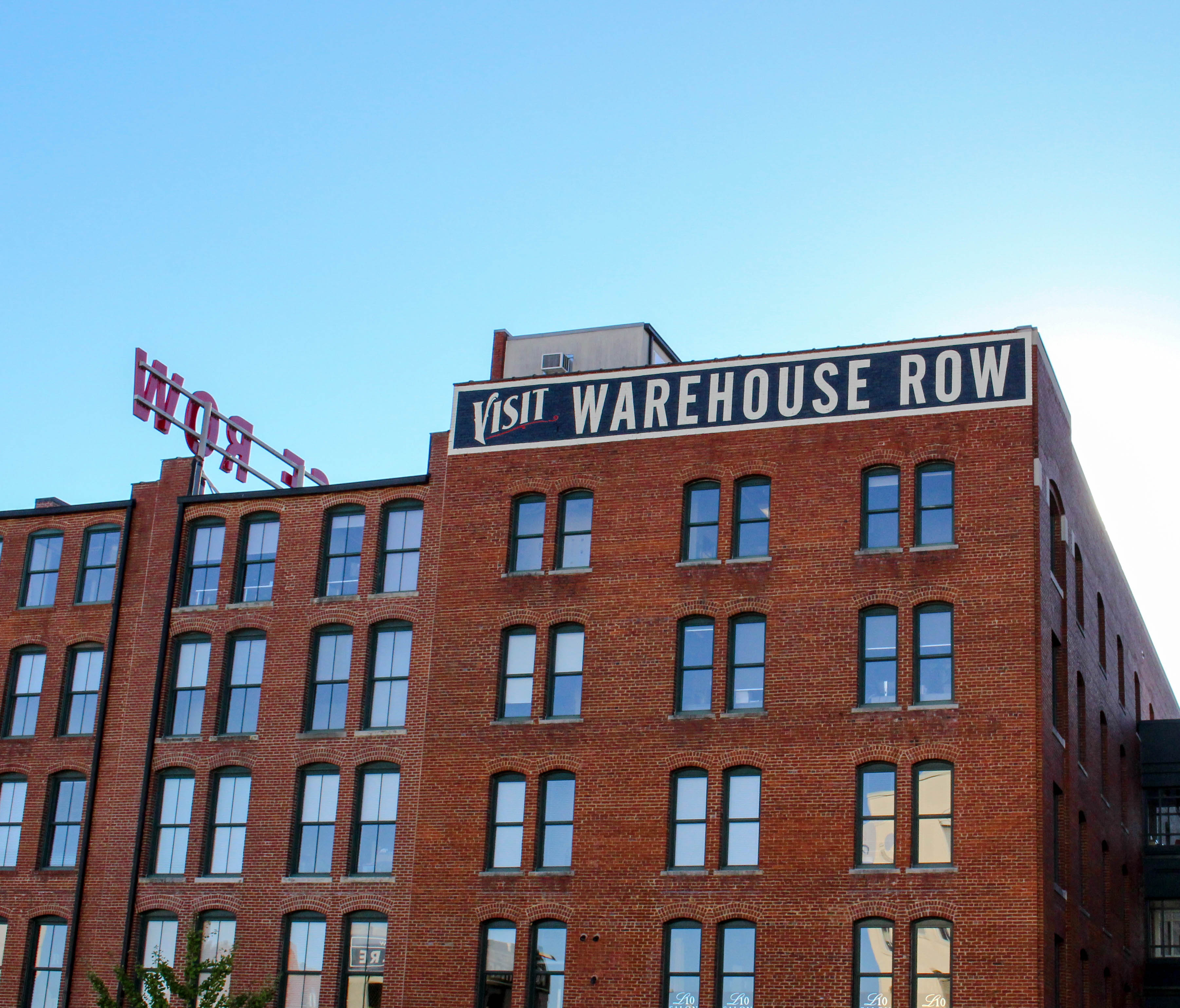 Frankie & Julian's
Located on Frazier Avenue on Chattanooga's trendy North Shore, Frankie & Julian's sells upscale women's clothing and accessories.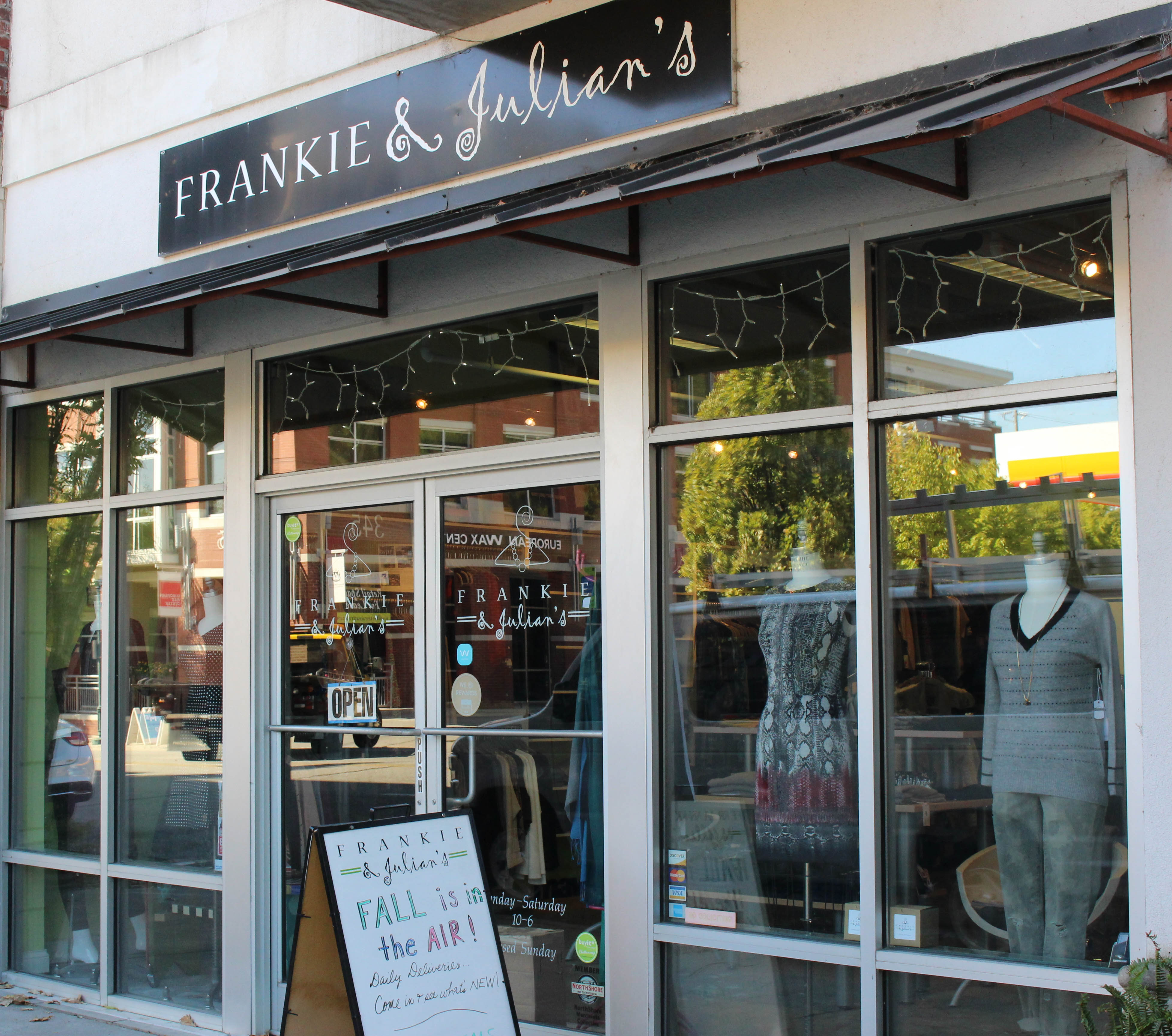 Blue Sky
Also on Frazier Avenue, Blue Sky is a great place to go when you're searching for a gift for someone, but you're not quite sure what you want. From jewelry, to funny books, and knickknacks, you're sure to leave Blue Sky with something unique.
Sophie's
Just down Market Street on the North Shore of Chattanooga, Sophie's is our favorite boutique in town. They sell a carefully curated selection of home goods, jewelry and bags, candles, and gifts.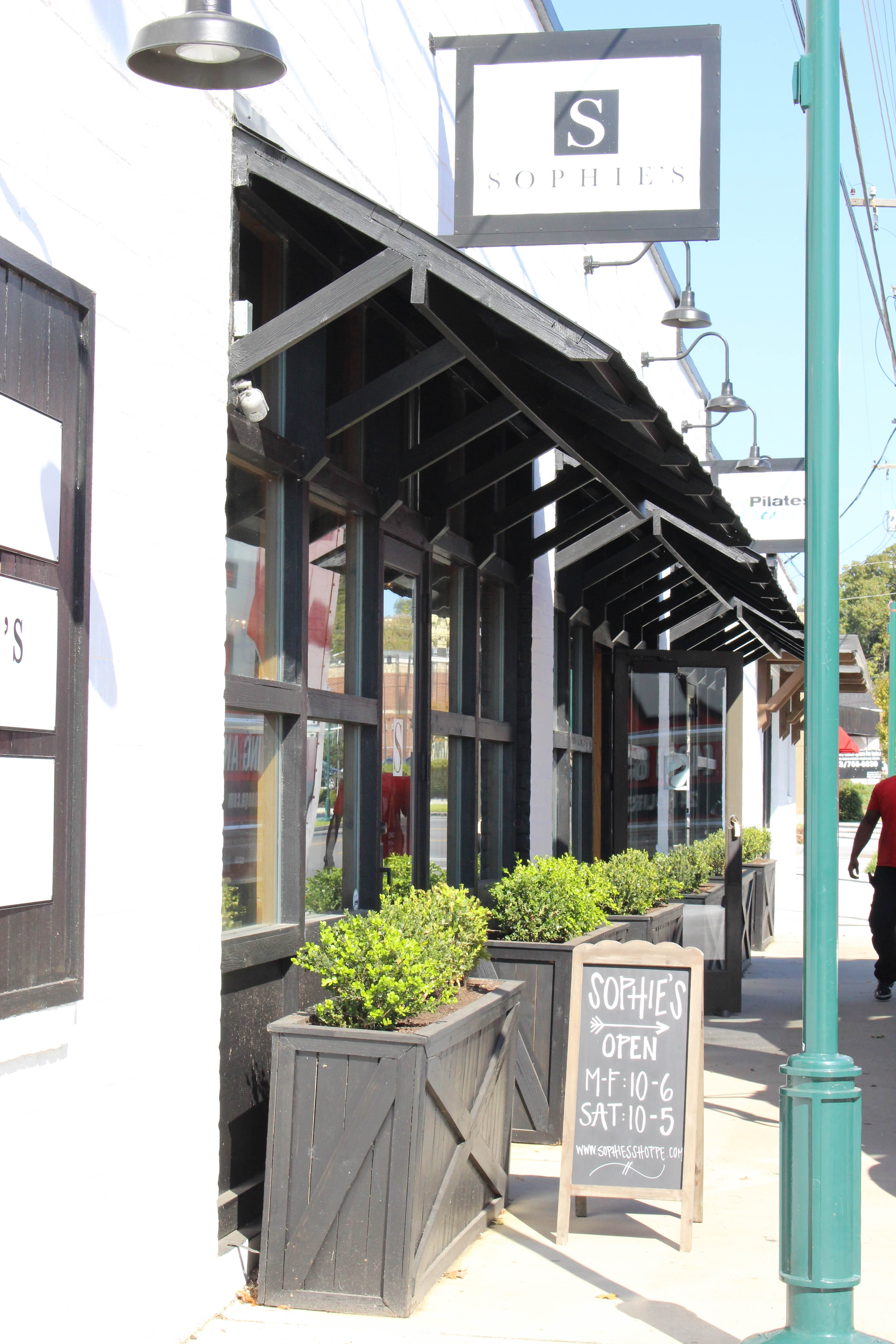 do|do|do|do|do|do
Drink Some Whiskey
Tennessee Stillhouse is the first legal distillery in Chattanooga since prohibition— what!? Crazy, right.  They're making some delicious, smooth whiskeys right in downtown Chattanooga and if you have some extra time, you can take a tour of their distillery and learn all about the whiskey making process.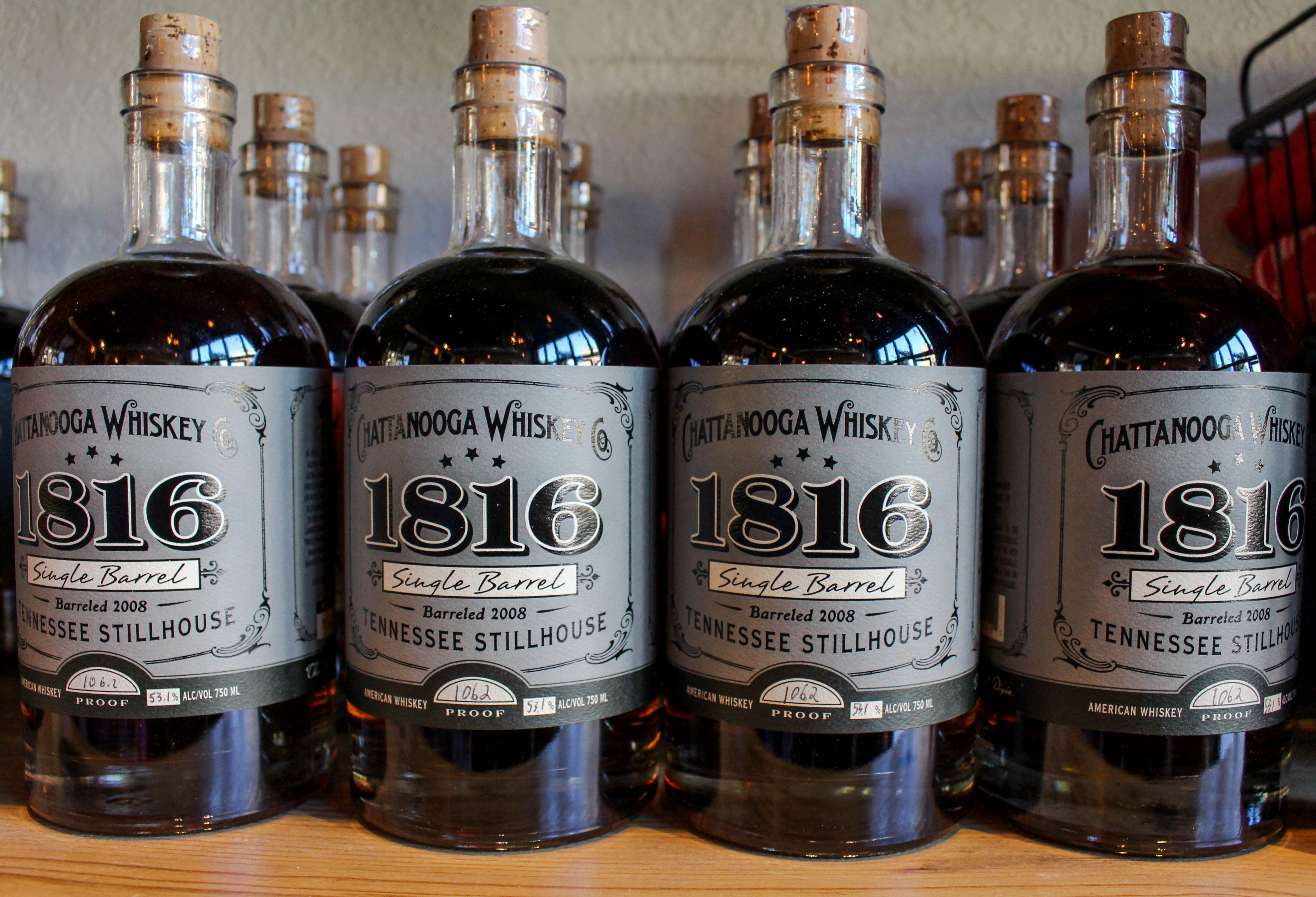 Get Outside
Chattanooga has twice been named 'The Best Town Ever' by Outdoor Magazine. The ample amount of outdoor activities are one of the main reasons young people are moving to Chattanooga. Hot summers and mild winters mean you can be outside, paddle boarding on the Tennessee River, or hang-gliding off Lookout Mountain, 9-10 months out of the year.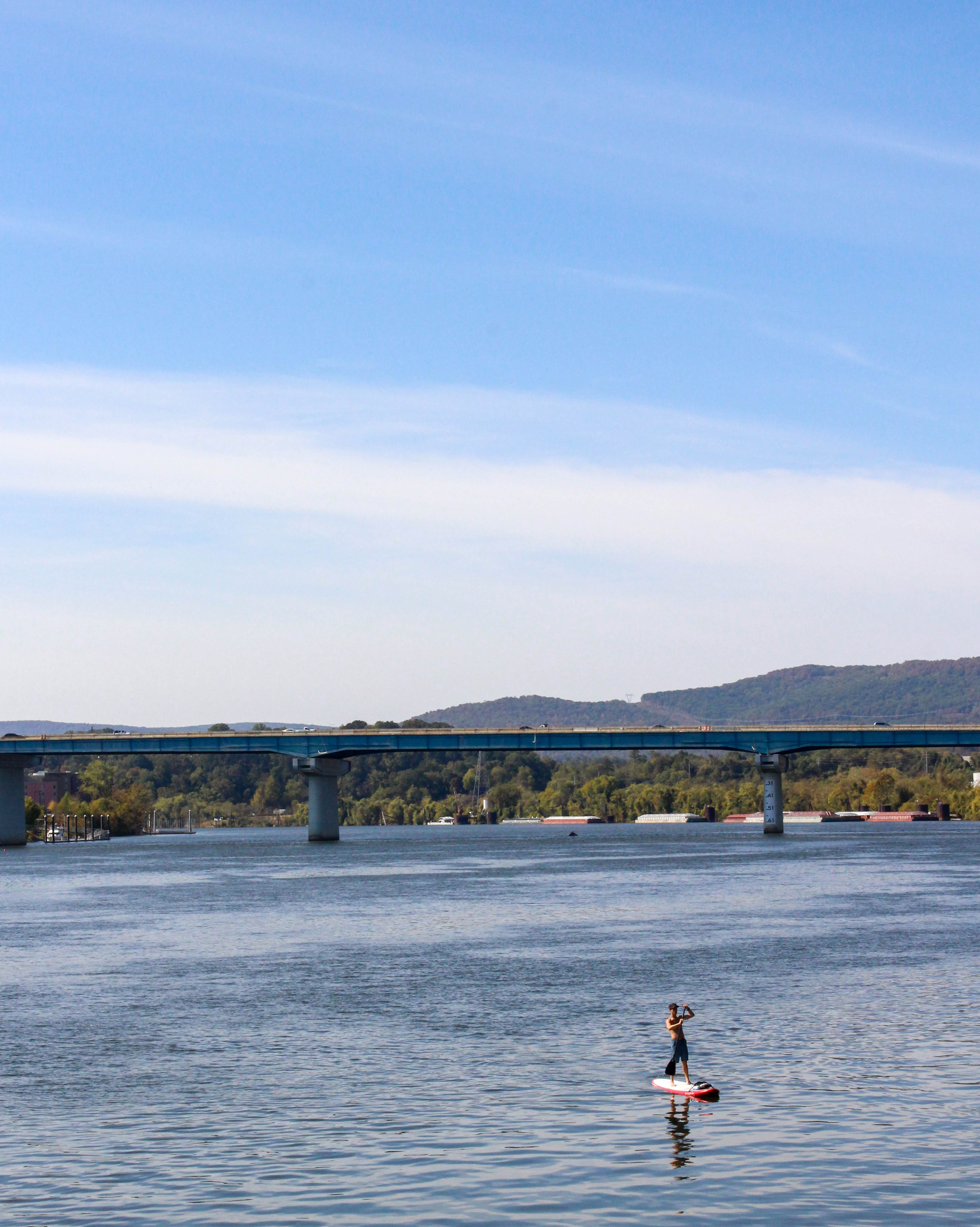 Take in the Art
The Bluff View Arts District is a beautiful place to walk around. There are plenty of art galleries to pop in if you're looking for a new piece to take home. For an afternoon at the museum, check out The Hunter Museum of American Art. The mansion was originally built in 1904 as a family home. It became an art gallery in 1952 and now is home to artwork by the likes of Andy Warhol and Thomas Cole.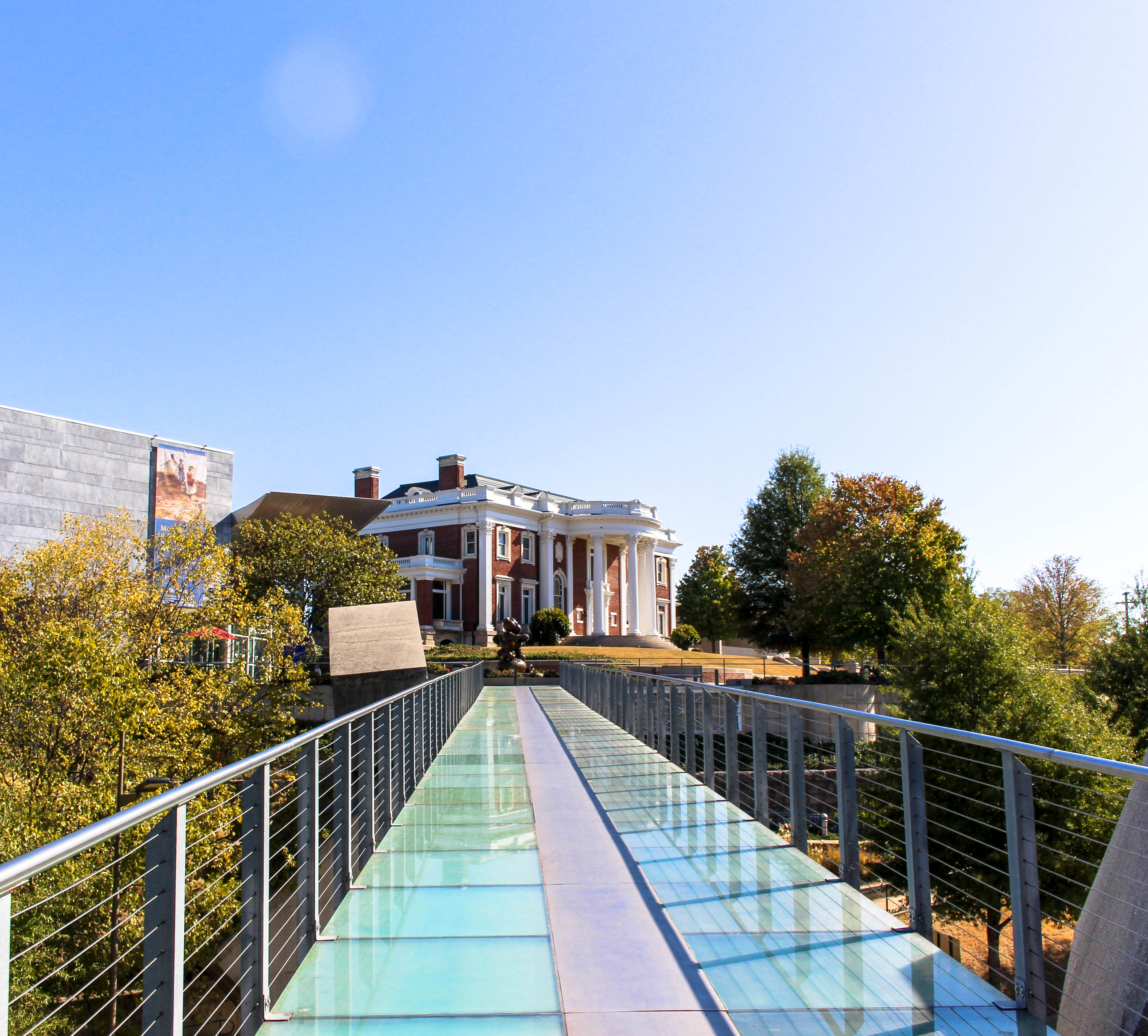 Check Out a Show
Track 29 is one of the newer music venues on town and is bringing up and coming musicians to Chattanooga. The space is huge and the shows are usually packed.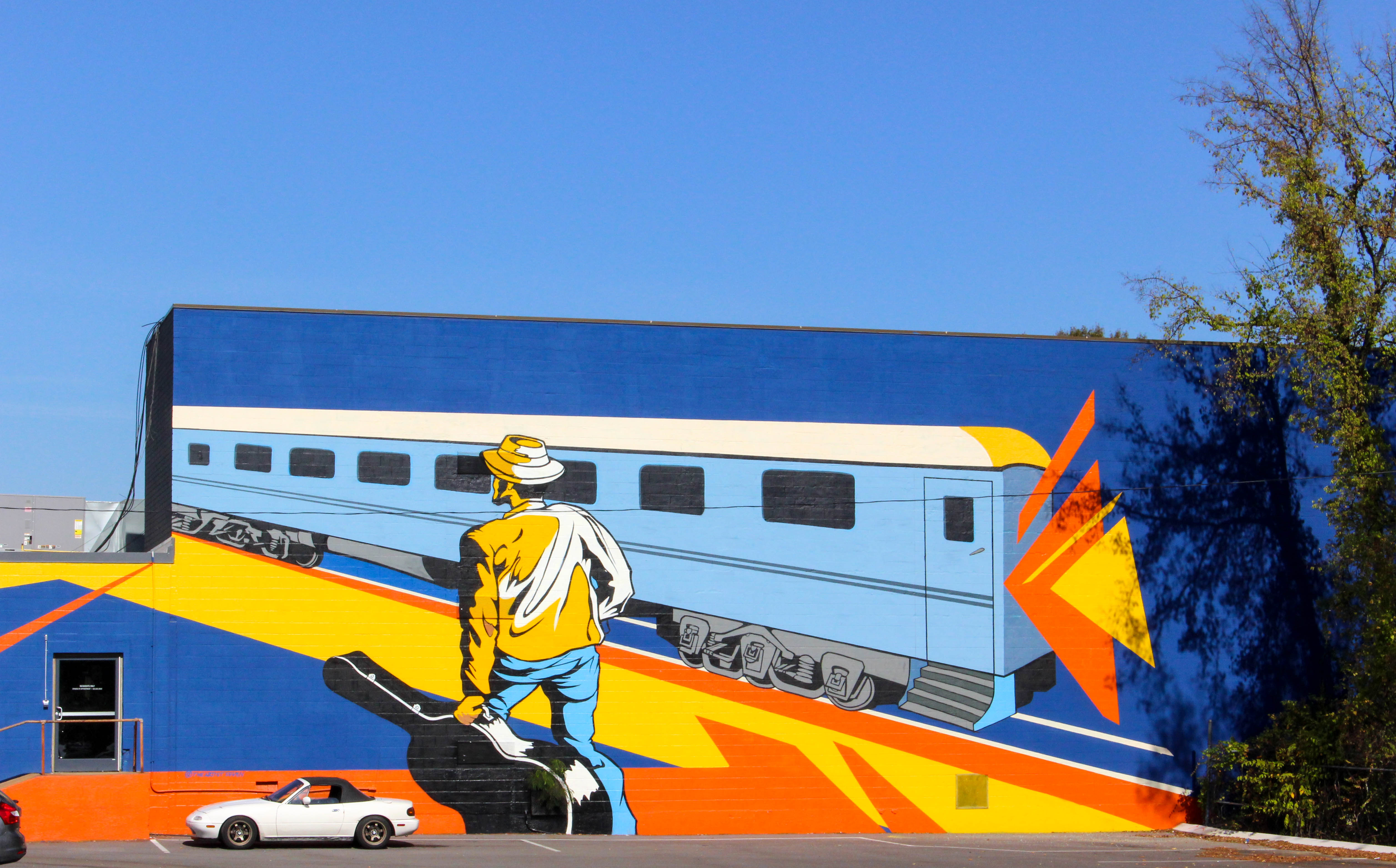 Go For A Bike Ride
You'll find a bike rental station on just about every corner and biking paths line the river. The Riverwalk entry way near the Hunter Museum is a fun zig-zaggy path that, one it straightens out, you can ride for miles.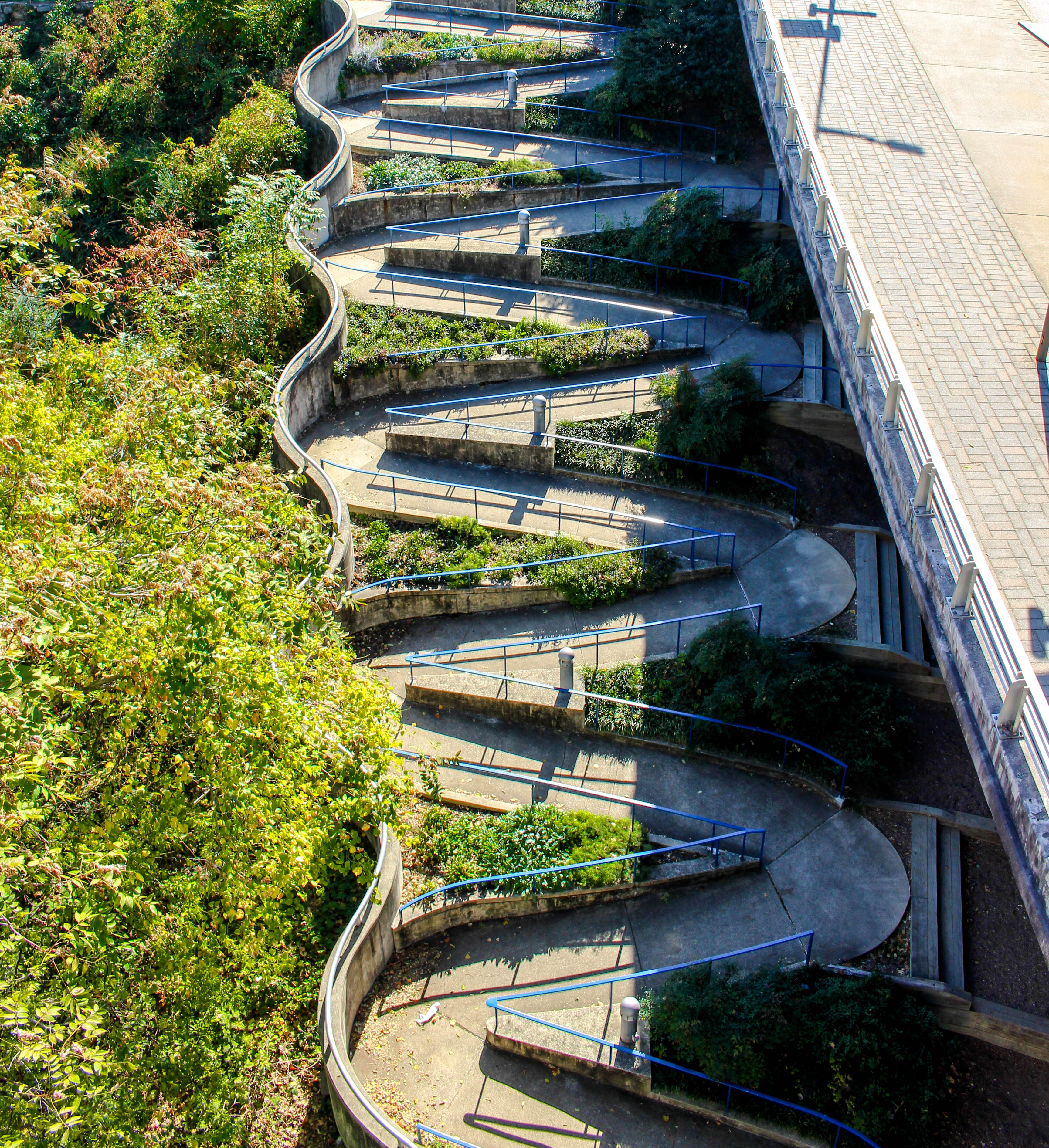 Go To The Theater
The Tivoli has been opened since 1921 and was added to the National Registry of Historic Places in 1973. The theater has hosted concerts, symphonies, plays, and ballets, and still does to this day.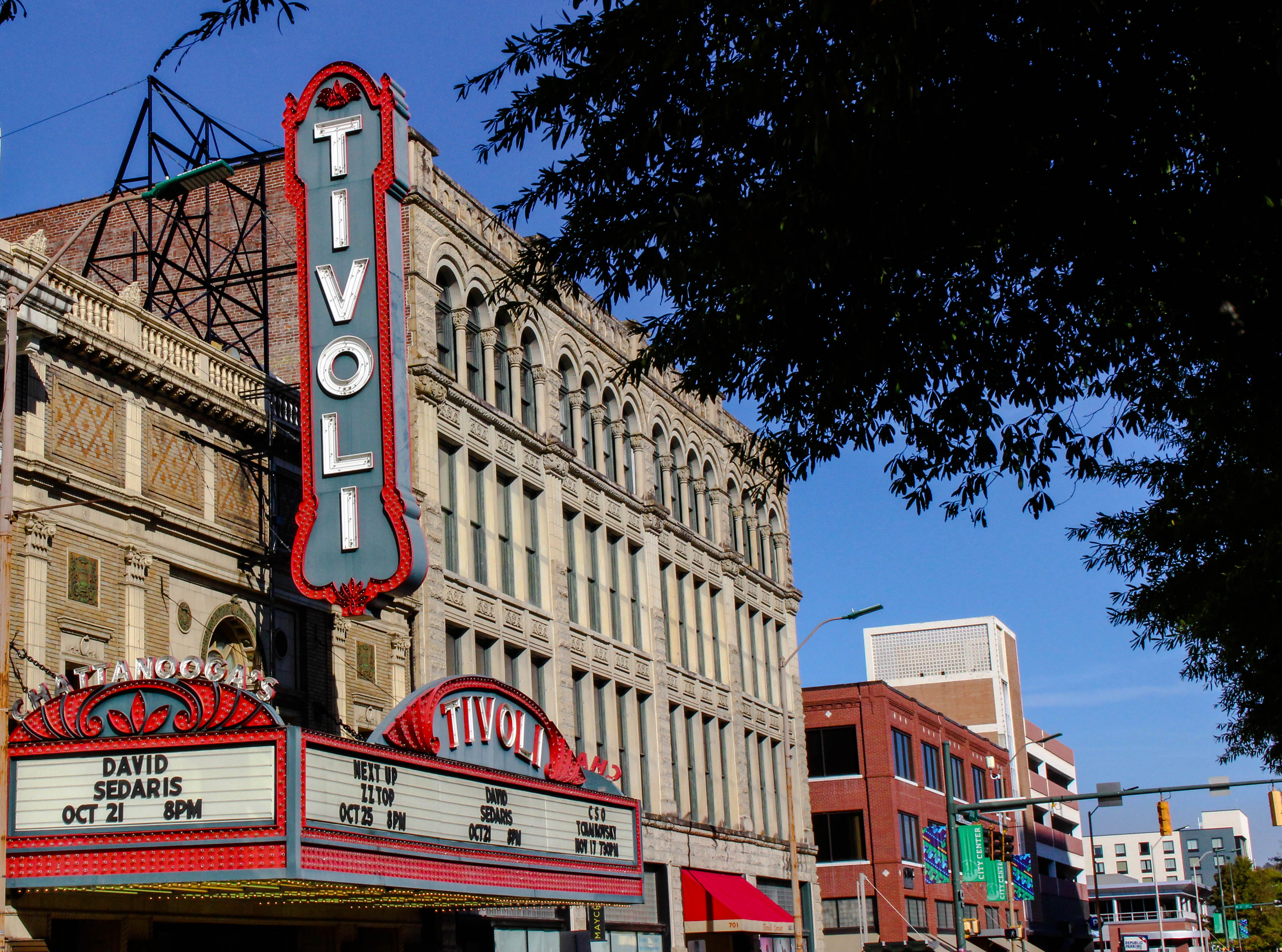 Climb Around
A new climbing wall was recently installed on the facade of several buildings downtown and is open to the public… those not afraid of heights that is.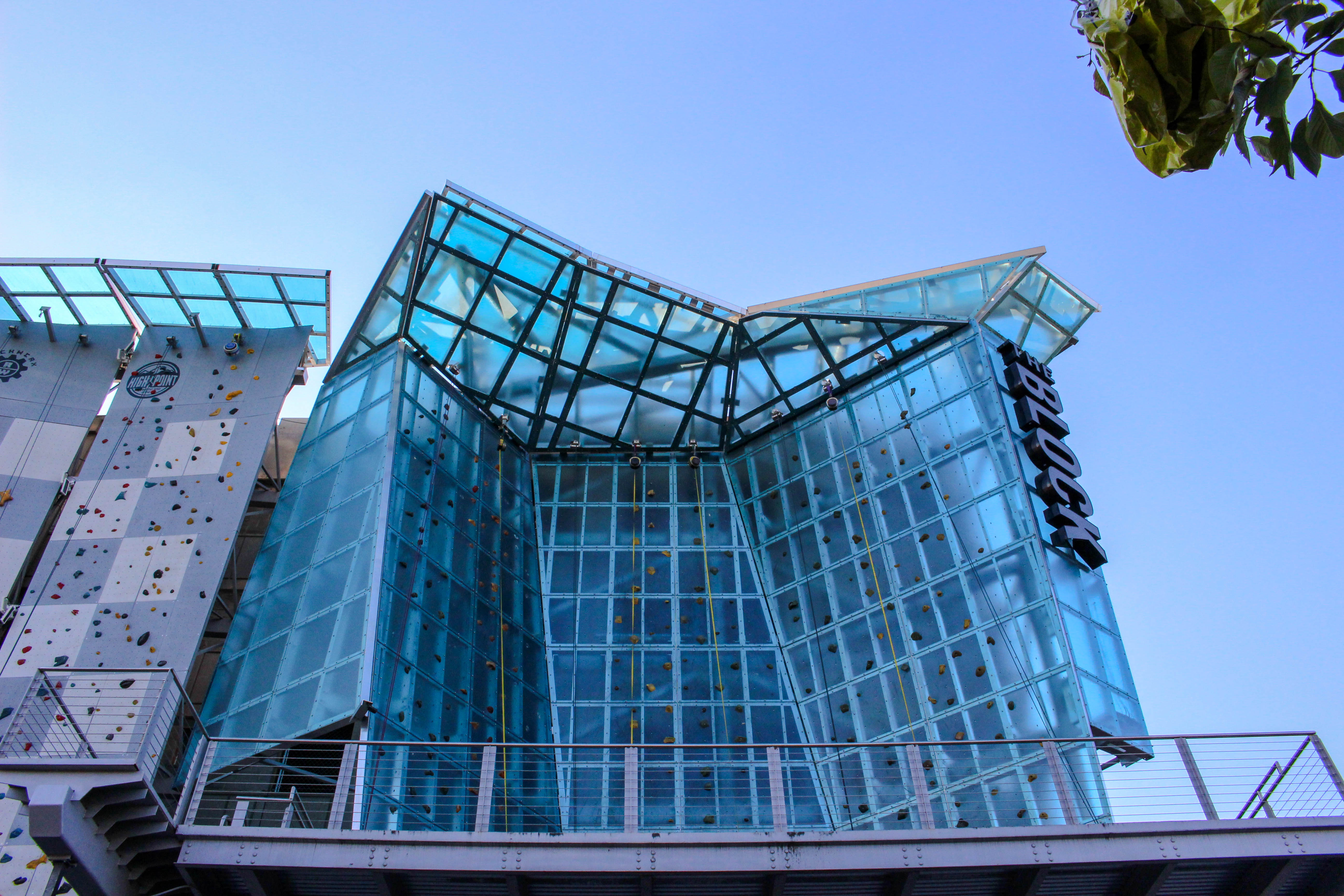 Learn about Fish
Chattanooga has both a fresh and salt water aquarium and both are must-visits when you're in town, especially if you're traveling with children. You'll get to stand in a swirl of butterflies, pet catfish, and watch alligators and penguins in their habitats.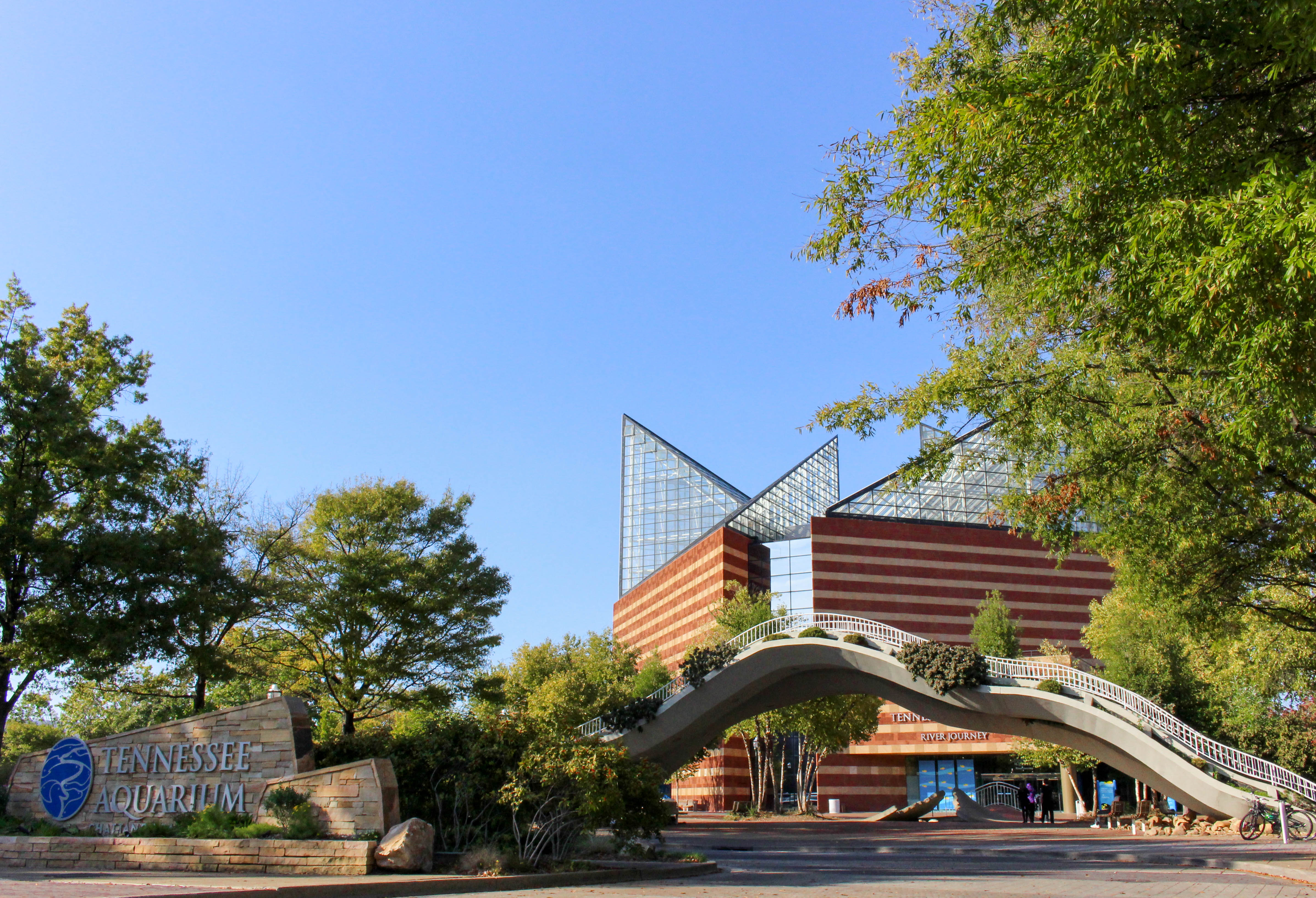 Go For a Walk
Originally built in 1890, the Walnut Street Bridge was the first to connect downtown Chattanooga with the North Shore. About 100 years later, it became a pedestrian bridge and a recent facelift replaced the deteriorating pavement with wooden beams.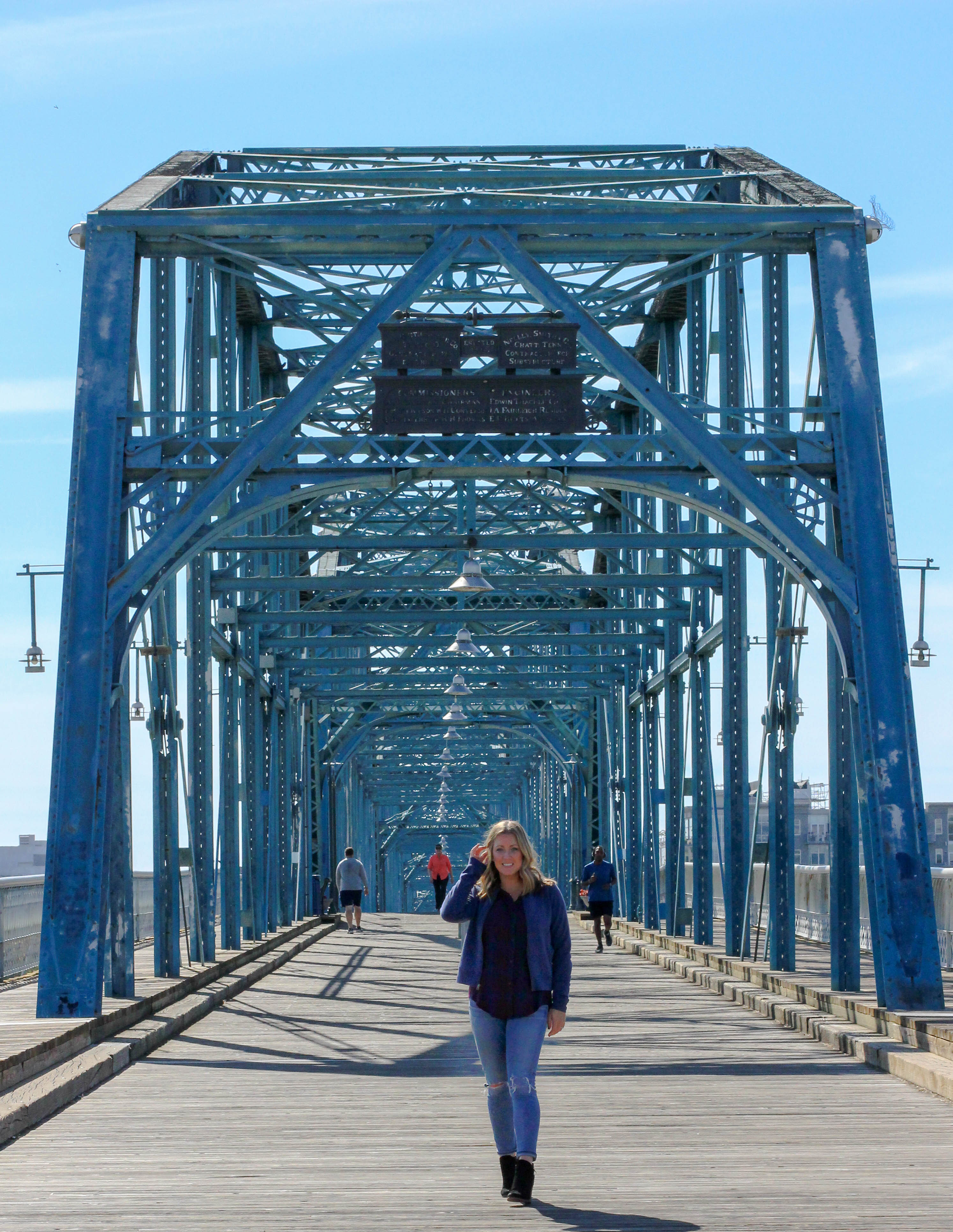 stay|stay|stay|stay|stay|stay
The Dwell Hotel
Originally built as a stone fort to protect Chattanooga during the civil war, it became a 16-room hotel in 1909. A recent renovation has made it the trendiest hotel in town. Read more about our recent stay by clicking here.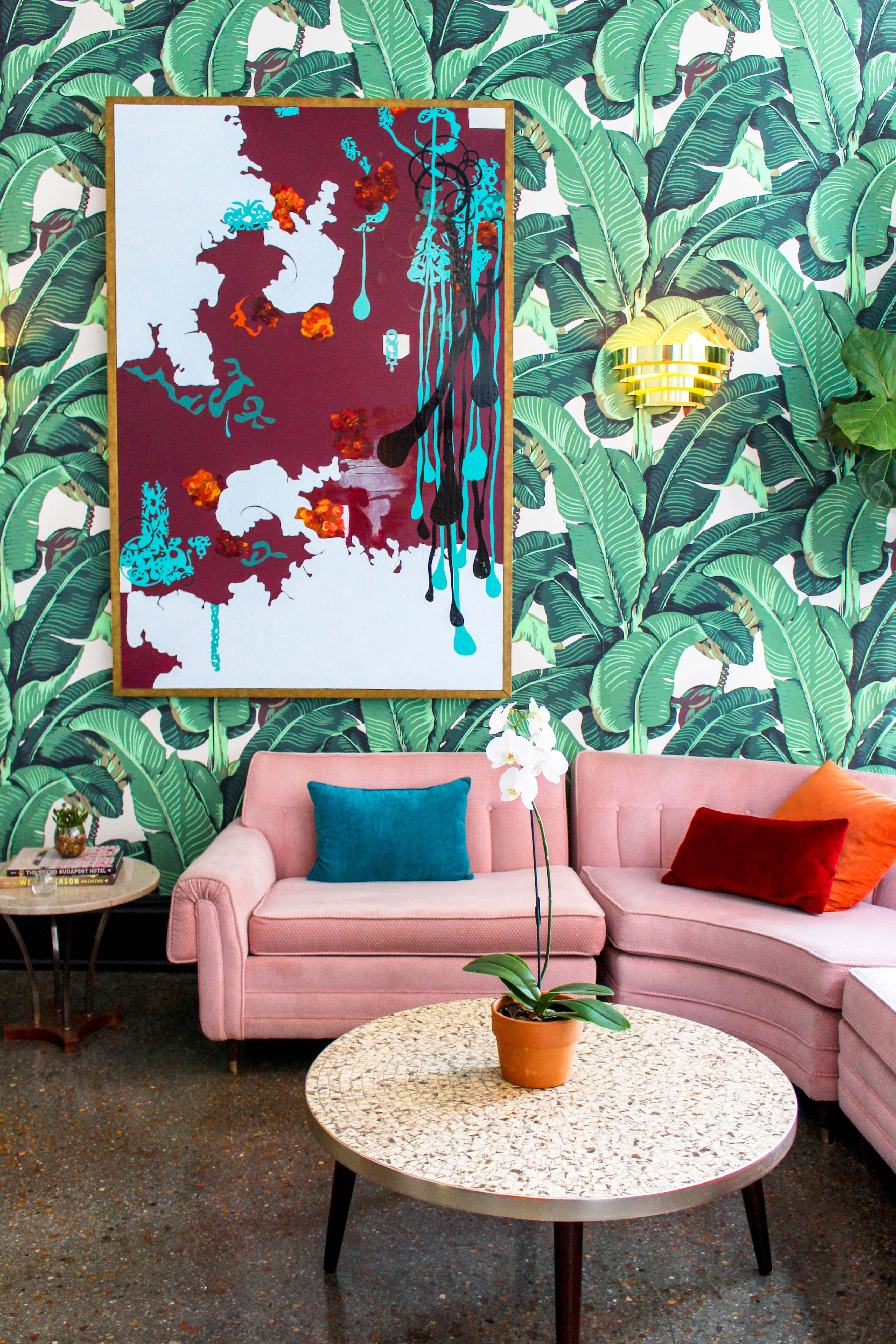 The Reade House
Centrally located right in the heart of downtown Chattanooga, the 19-century hotel is close to everything. The hotel has so much character…and depending on who you ask, an spooky guest. Legend has it The Reade House is haunted. Enter at your own risk!
The Chattanoogan
This newer hotel is located on the South side of downtown Chattanooga. If you stay here, you'll be just minutes away from South Market Street, an up and coming area filled with new restaurants and shops.  With 199 rooms, all beautifully decorated, and two restaurants, it's a great home base for a weekend in Chattanooga.
The Chanticleer Inn
Technically, this adorable bed and breakfast is in Georgia, as Chattanooga sits right on the state line. The Chanticleer Inn is perched atop Lookout Mountain, half of which is in Tennessee, the other half in Georgia. The upscale inn dates back to the 1930's, has 18 rooms, and a pool.
Comments