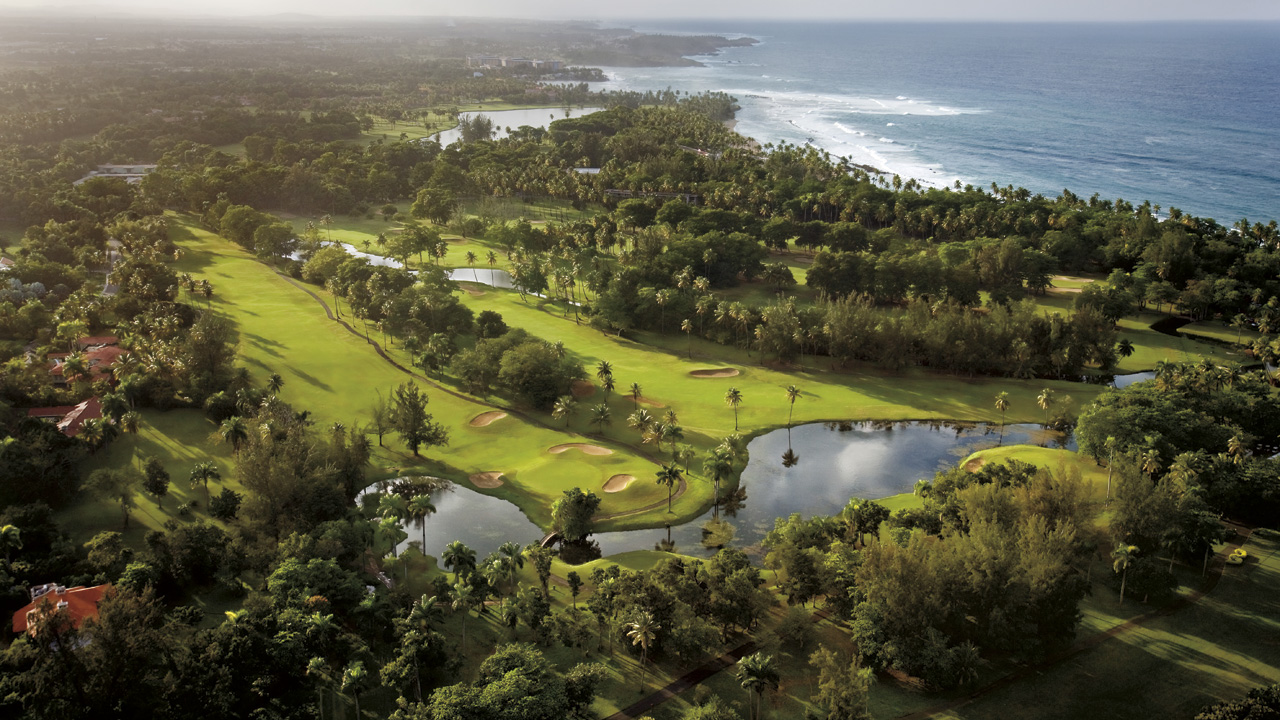 Photo Cred: Dorado Beach and Compass + Twine
Puerto Rico might have just declared bankruptcy, but the rules of reality do not apply when you're on the property of this breath-taking resort.  The Dorado Beach by Ritz Carlton is an epic bare-foot luxury experience. Set along the Northern coast of the Caribbean island, the exclusive property encompasses a whopping 1,400 acres of land that used to the private estate of Lawrence Rockefeller.
The resort is simply jaw-dropping. The incredible design and effortless indoor-outdoor layout allows for the perfect balance of nature and luxury. When you walk up the impressive stone staircase into the open-air lobby, you stare out to the resort's infinity pool overlooking the spectacular beachfront.
The turquoise water, golden sands, and quiet seclusion make the beaches of Dorado among the best on the island. Encanto Beach is idyllic with a rock barrier which holds back the waves to create a peaceful ocean lagoon. There are multiple pool areas, most of which look out over the ocean and have cabanas to lounge on throughout the day. Poolside service and plenty of oceanfront dining options makes it so you'll always be able to easily find the next Michelada. If all that weren't enough, the resort has 3 renowned Robert Trent Jones golf courses, a watermill-inspired water park for kids, and a 5 acre world-class spa. You could't make this place up if you tried.
Puerto Rico is one of the most beautiful and easily accessible islands in the Caribbean. If you are looking for a splurge getaway, then look no further than Dorado Beach – and at least send us a postcard.
Comments