Situated on the edge of the beautiful Alameda Central Park in the Historic District, Chaya B&B is a place where locals and travelers alike can come together and form a unique Mexico City community.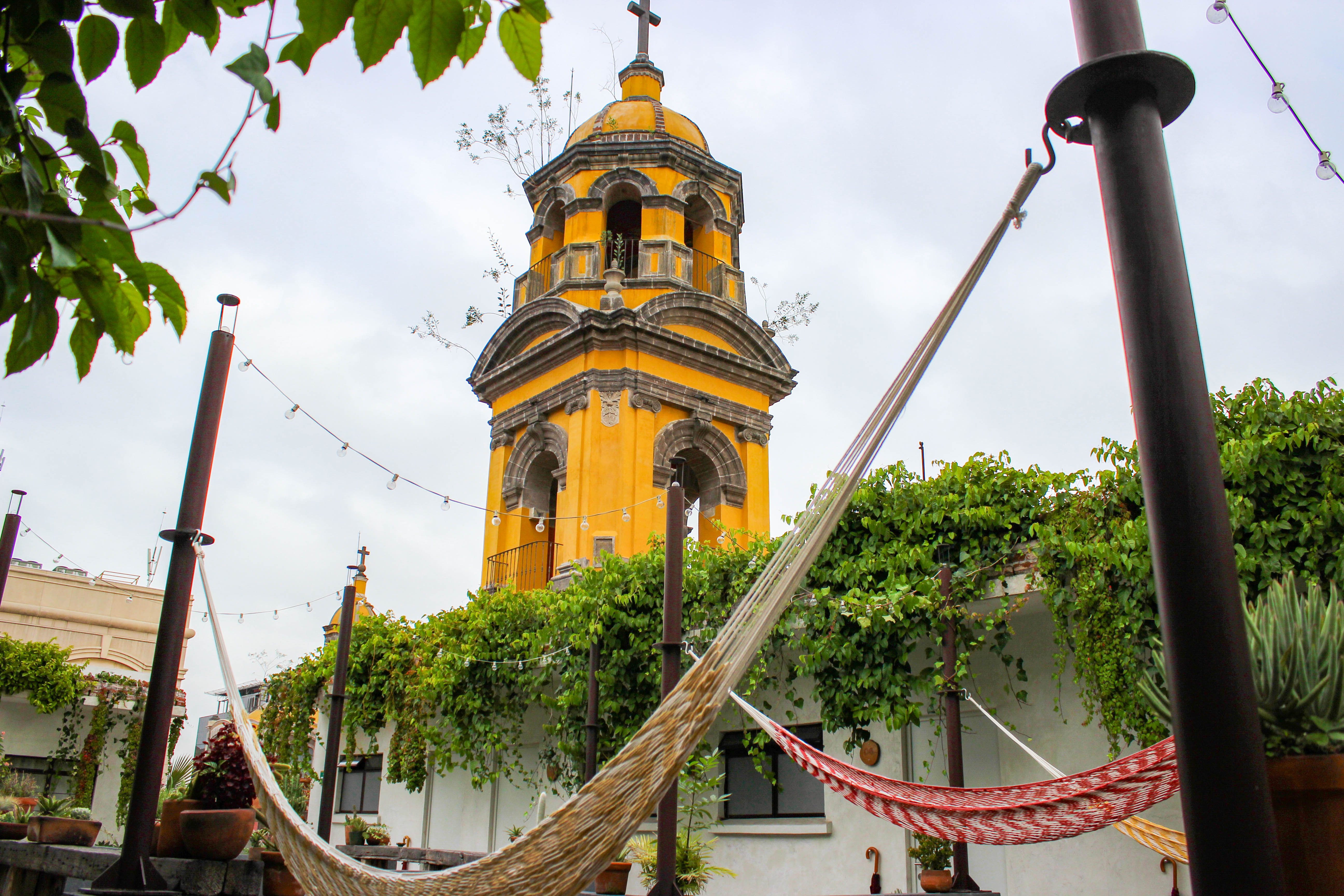 Chaya's goal is for every new guest come and have an amazing experience and then leave as a part of the Chaya family. A few moments at the cozy B&B and you'll understand what we mean.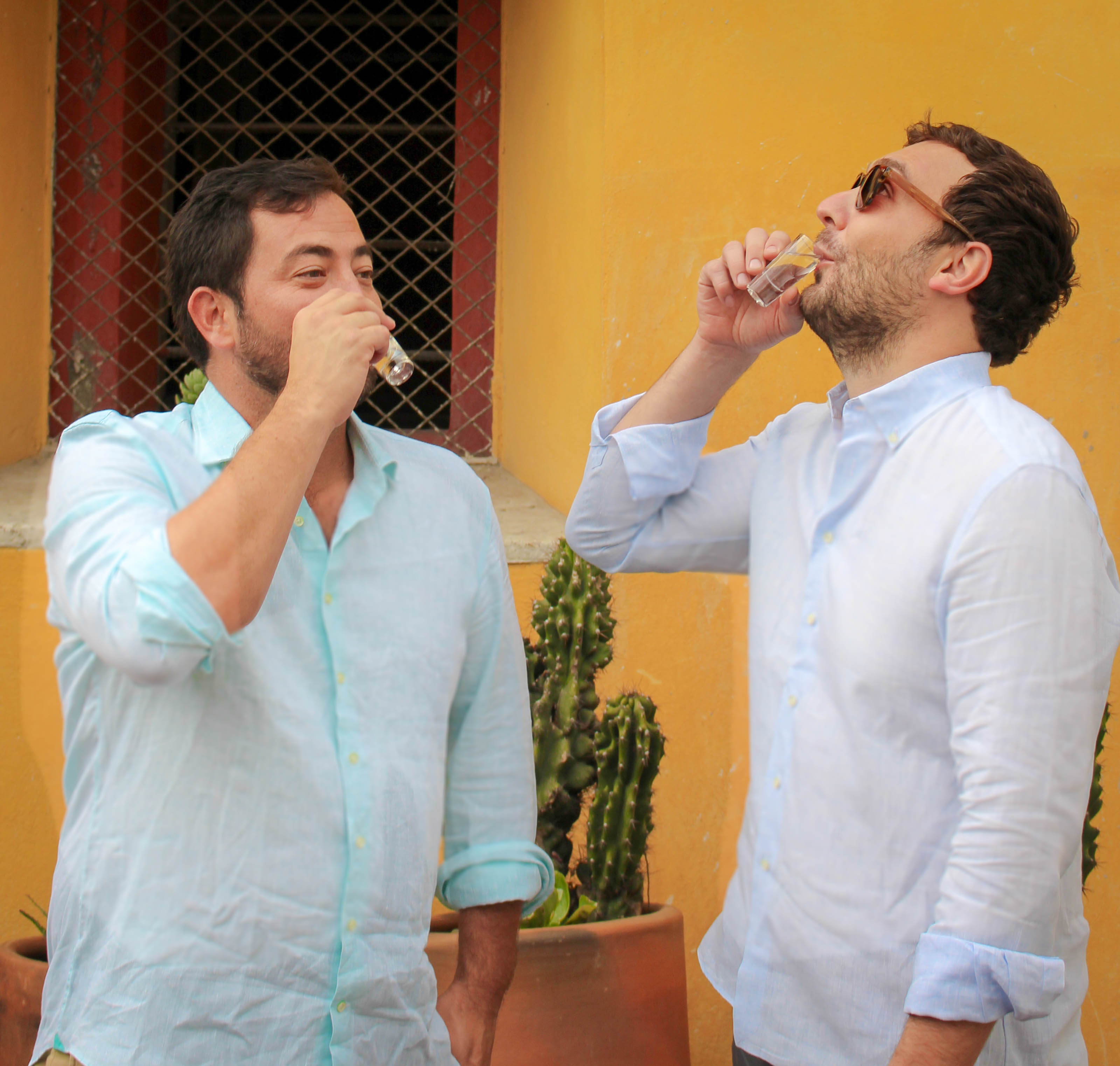 A shot of local mezcal will greet you upon check-in, and if it's a bit too much for you to handle, feel free to take a quick siesta in one of the colorful hammocks strung throughout the property.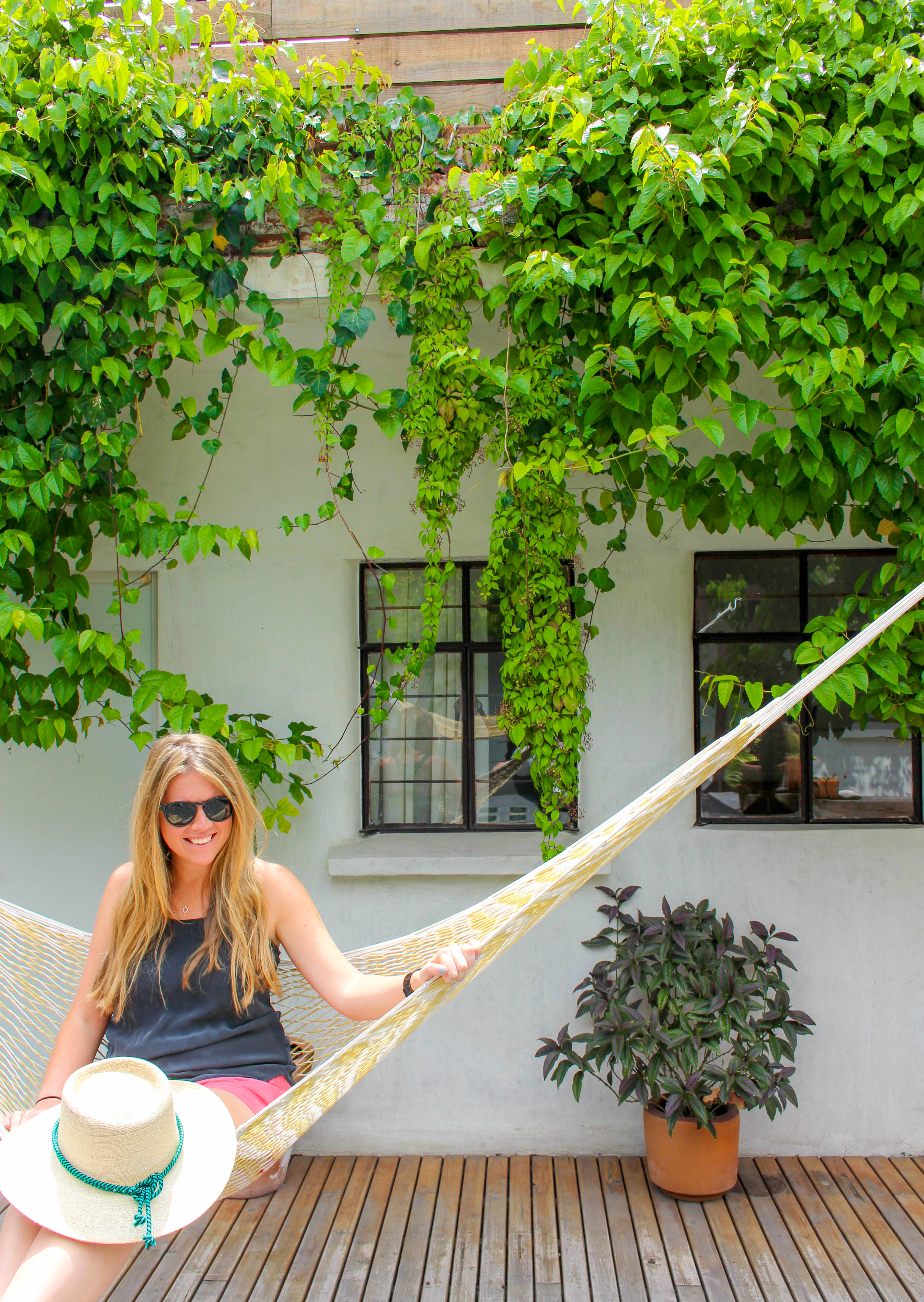 As you swing the smoky liquor away, brushing elbows with one of the dozen cacti scattered around the grounds, you'll notice the stunning colors that surround you. A perfect blue sky frames the bright yellow walls of the neighboring cathedral and lush green ivy hangs from the rooftop.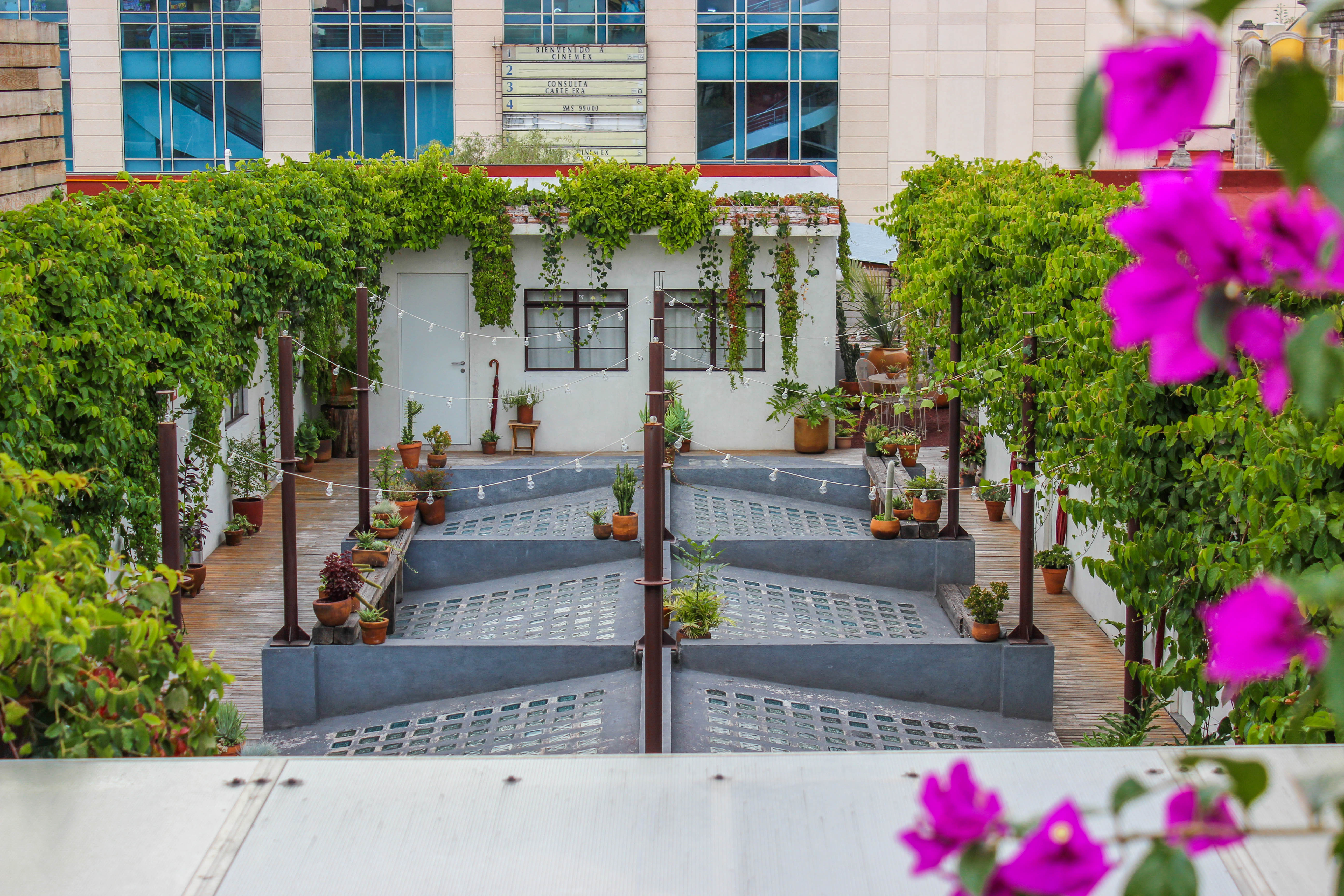 The hipster-chic rooms are decorated with funky cowboy hats, potted succulents, and embroidered pillows. The plush, all-white beds serve as the focal point and provide a dreamy-like escape from the busy city streets outside. Concrete floors and single-bulb light fixtures give the rooms a hint of modern design while maintaining a focus on simplicity.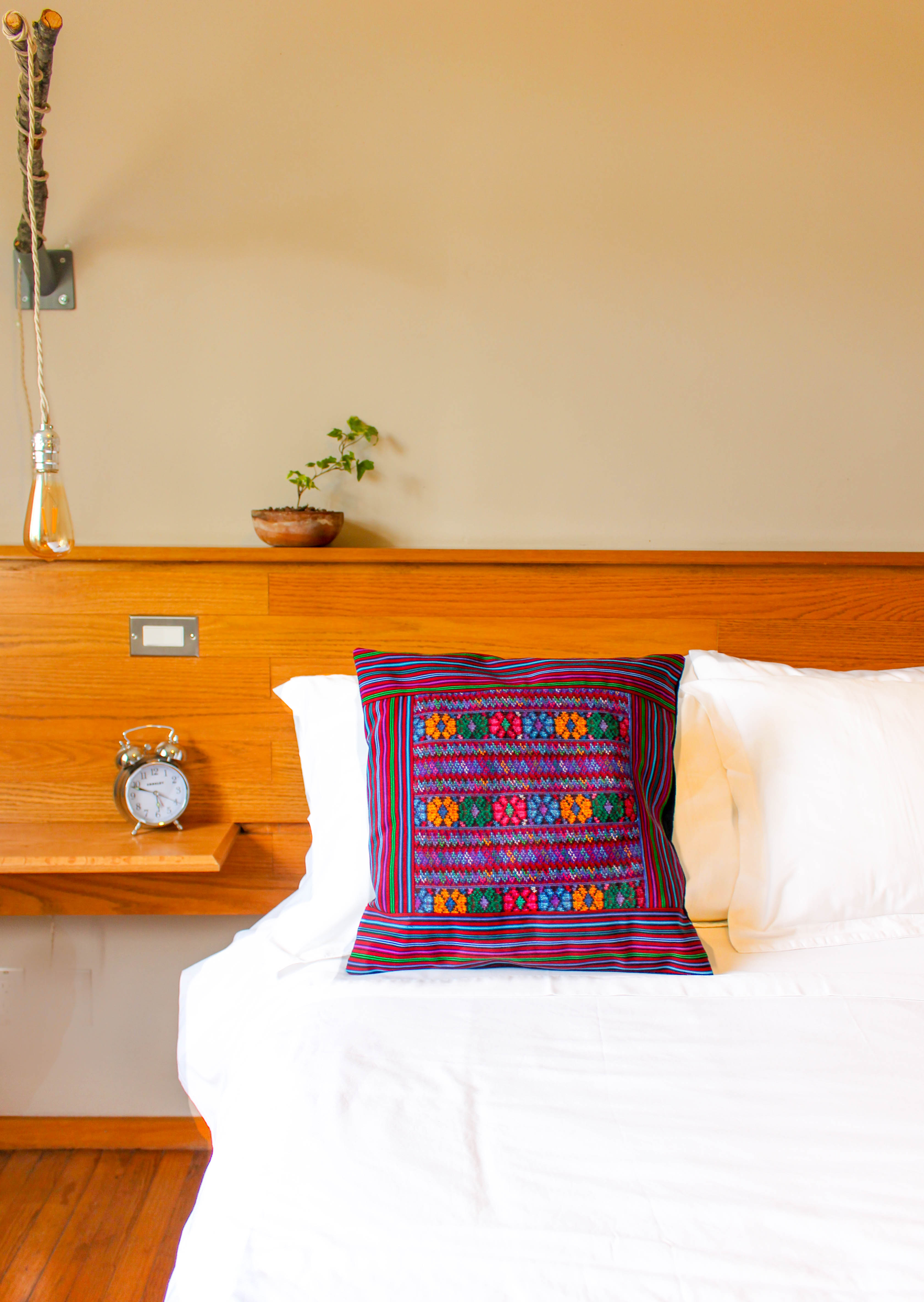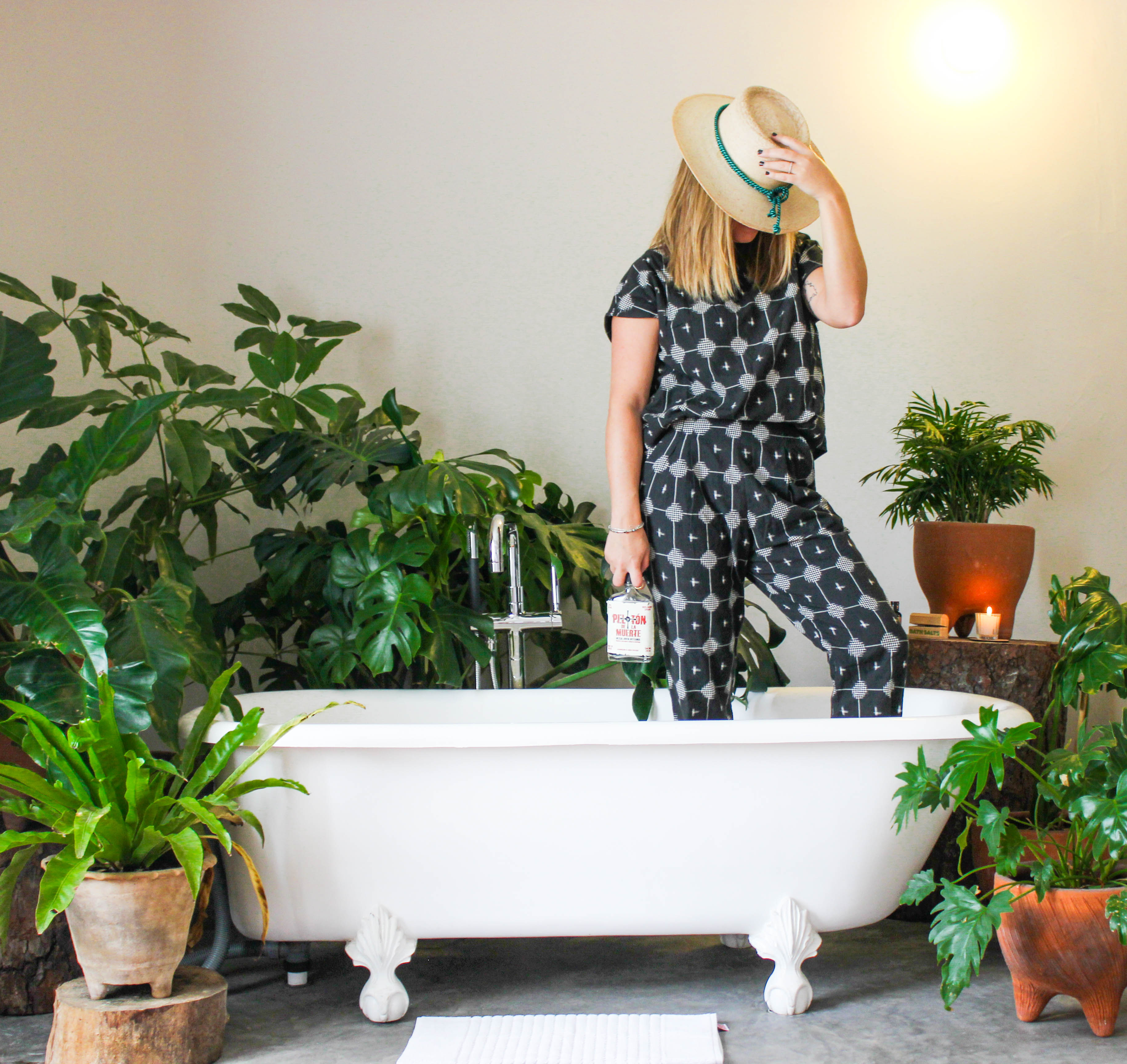 As it is a bed and breakfast, the morning meal is served communally from 7-10a.m. on a beautiful long wooden table, handmade by a local artisan.  A selection of daily specials hangs above the buffet, where you can also help yourself to fresh fruit, granola, and coffee. Breakfast is meant as a time to get to know your fellow travelers, swap stories, and connect. Over the huge shared table, the owners of Chaya hope their community grows with each passing visitor.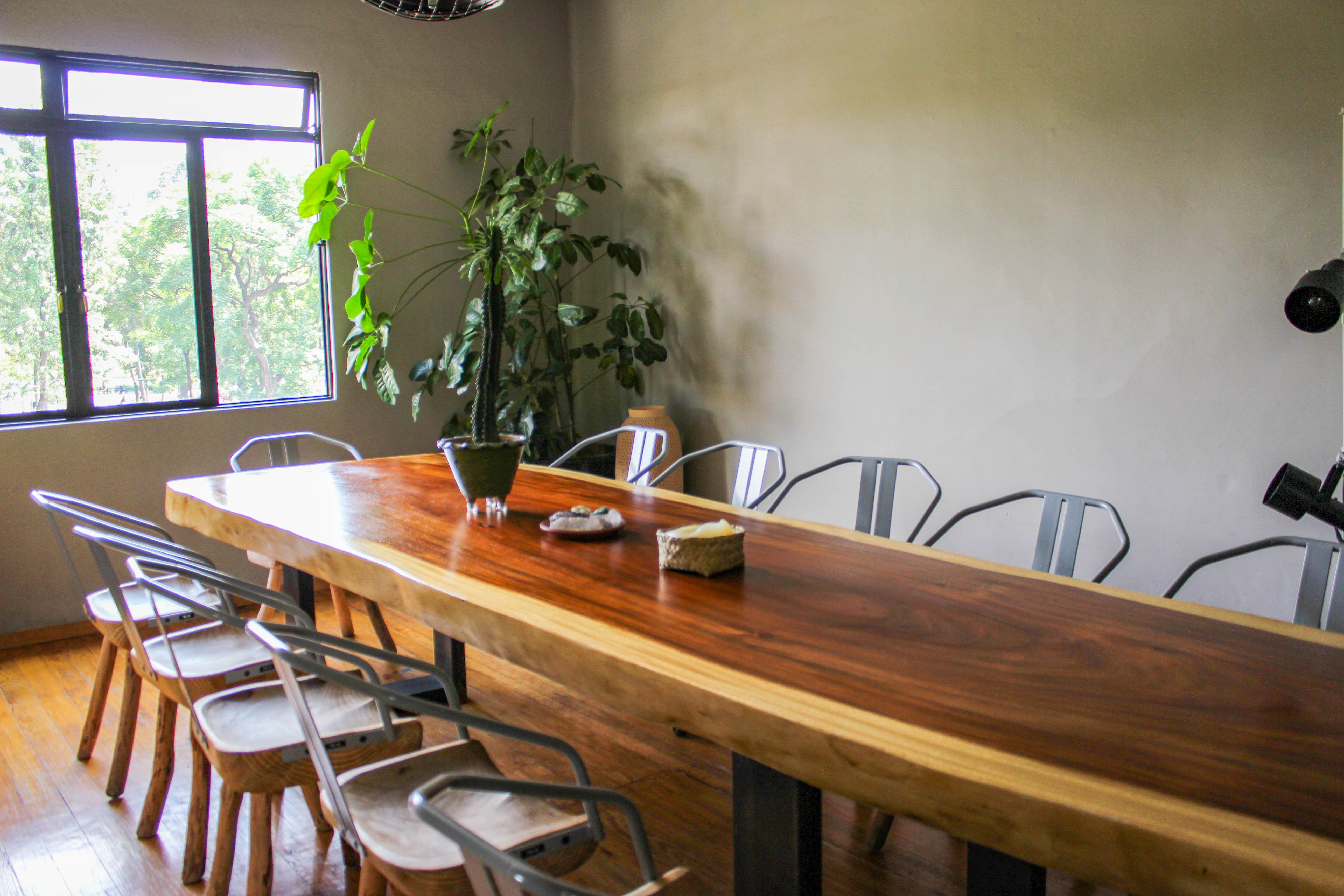 After a day spent exploring the historic district of Mexico City, there is no better place for an evening cocktail than the rooftop space above Chaya. Shared by the entire building by day and meant only for Chaya guest after dusk, the rooftop provides killer views of the city and a stellar places to imbibe in a glass or two of mezcal.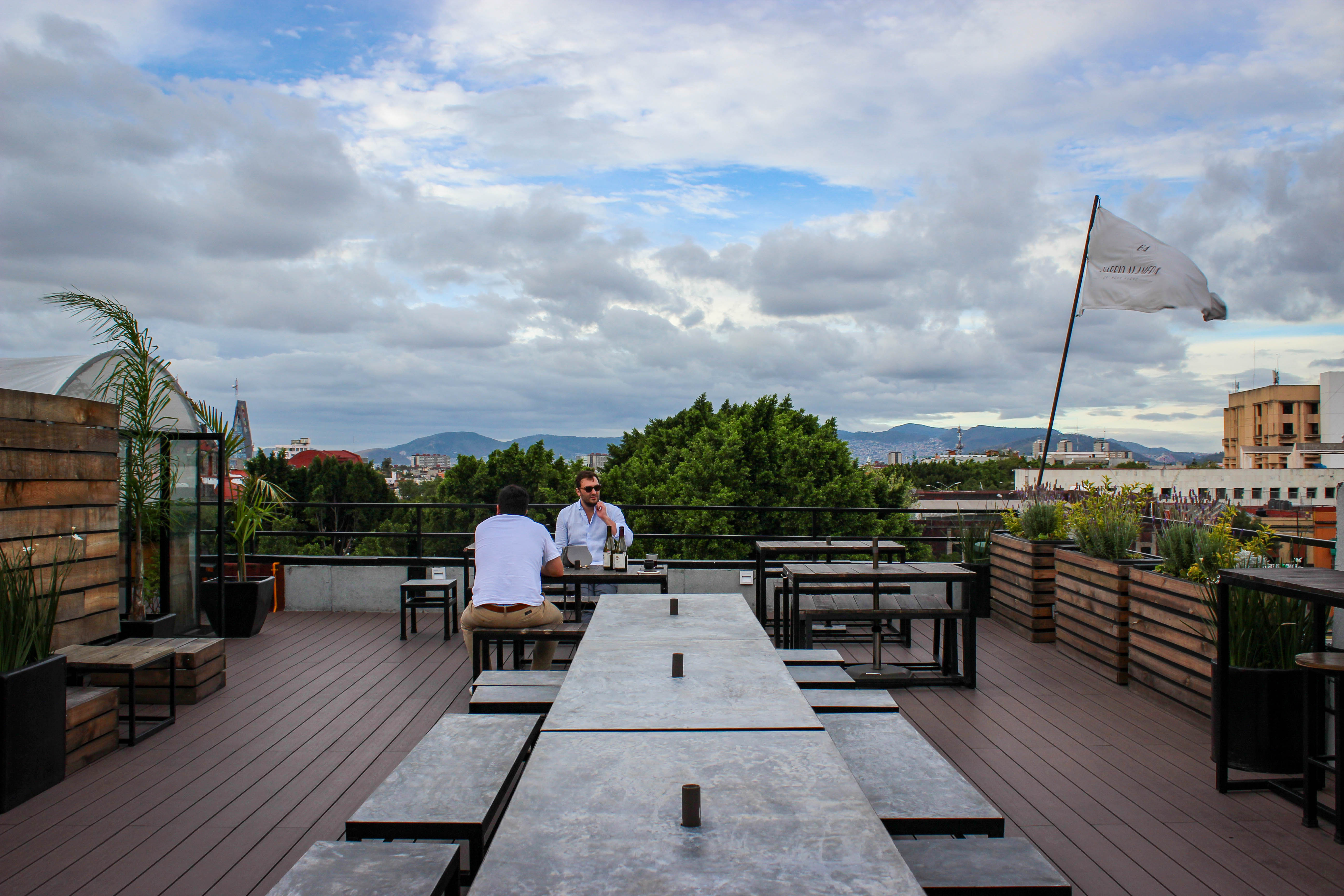 When you walk into the Chaya B&B, you immediately feel good vibes. As you walk in to the entry room, a large gem stone is placed near the guest book. We're told it's meant to ward off evil and give only good things to all those who pass. It's kind of like Chaya, and exemplifies their motto, "Our Place, Your Place" .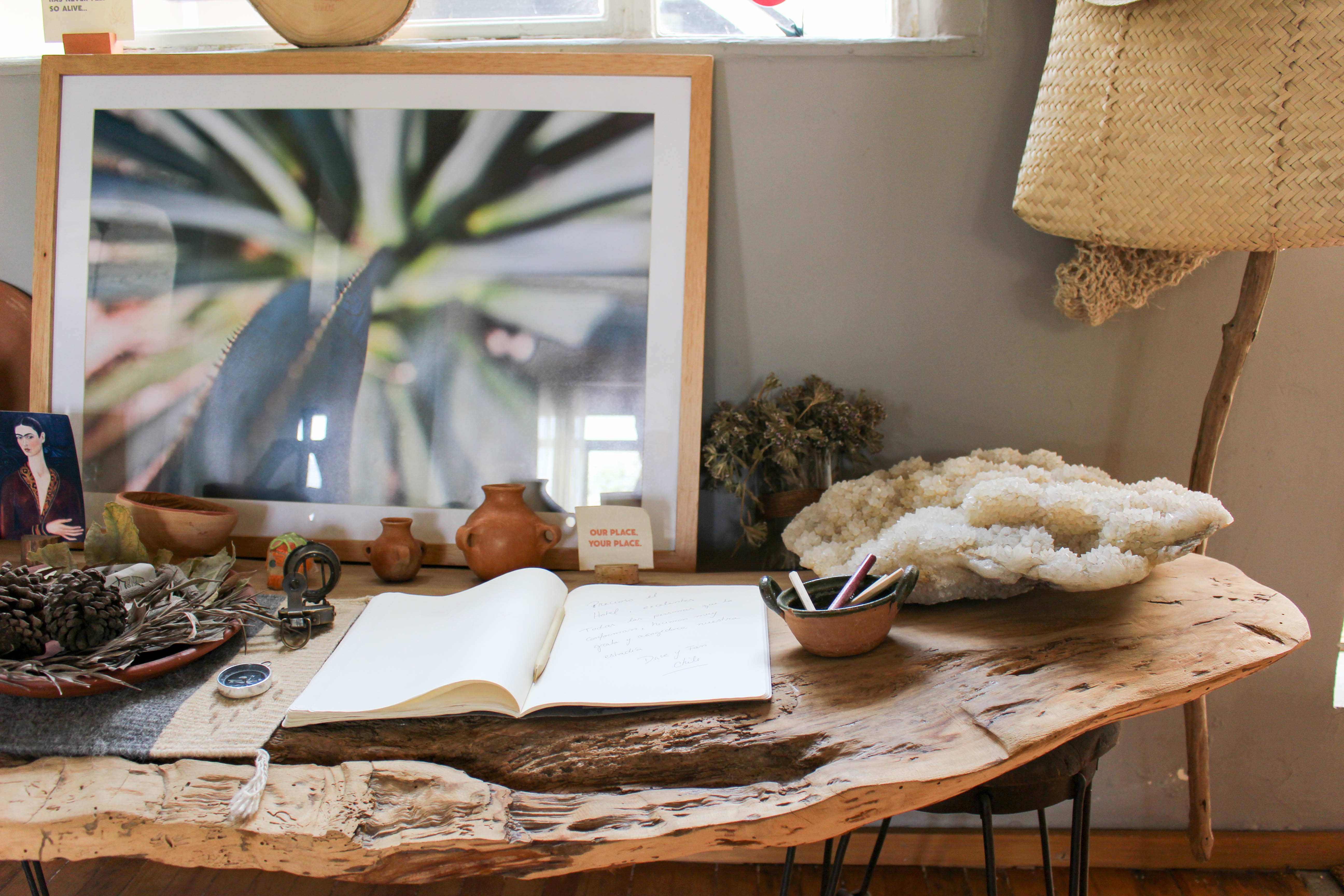 ---
More Pics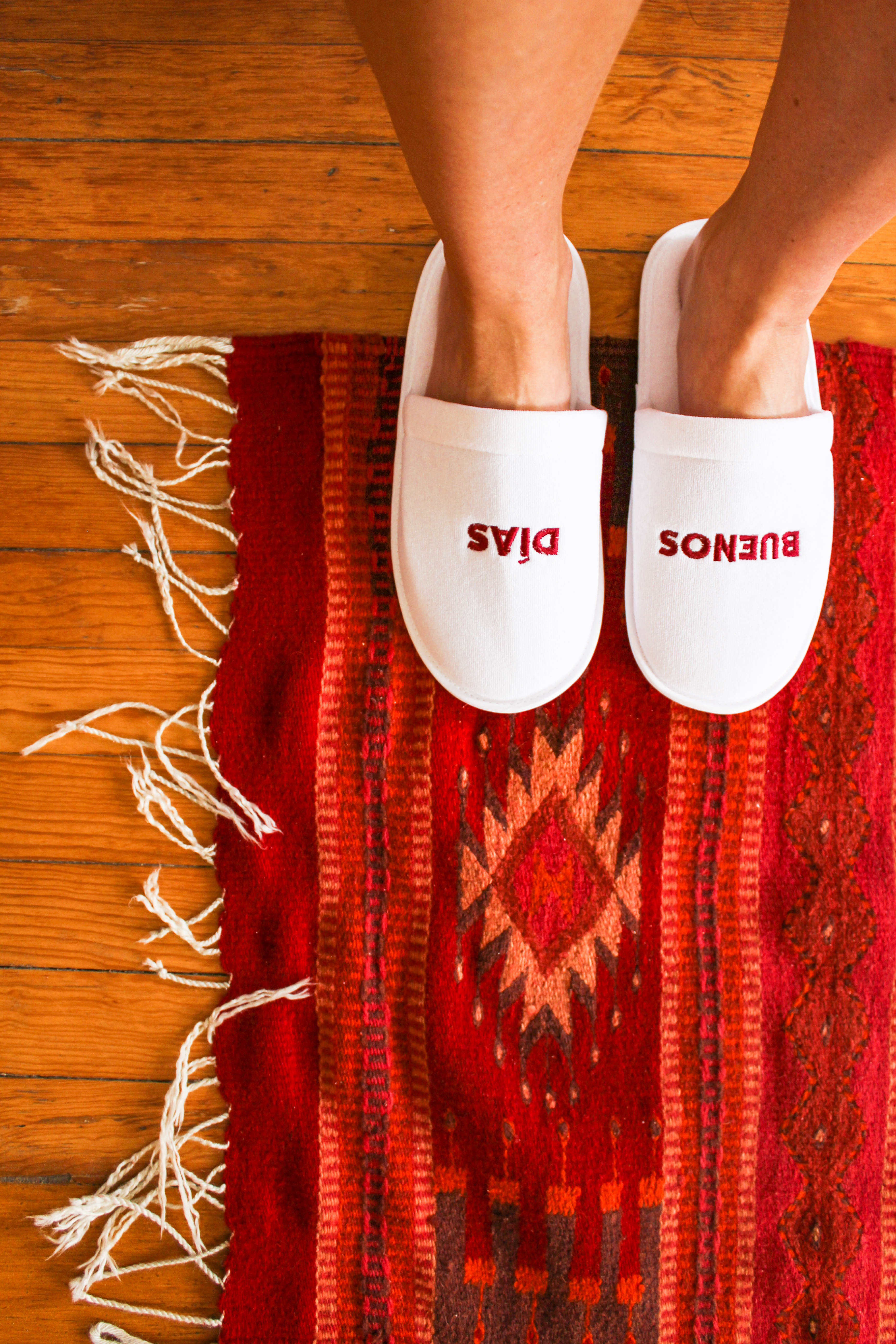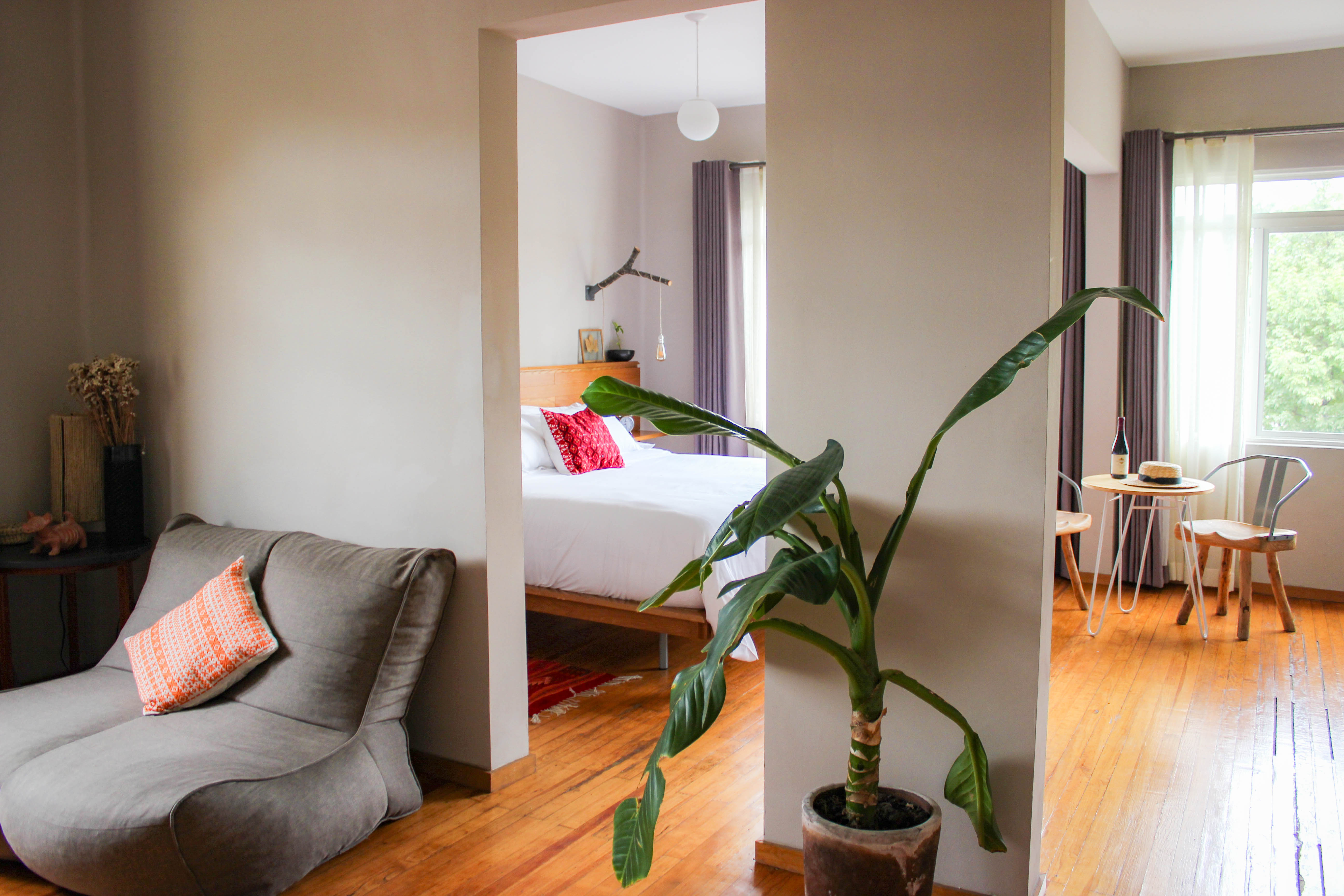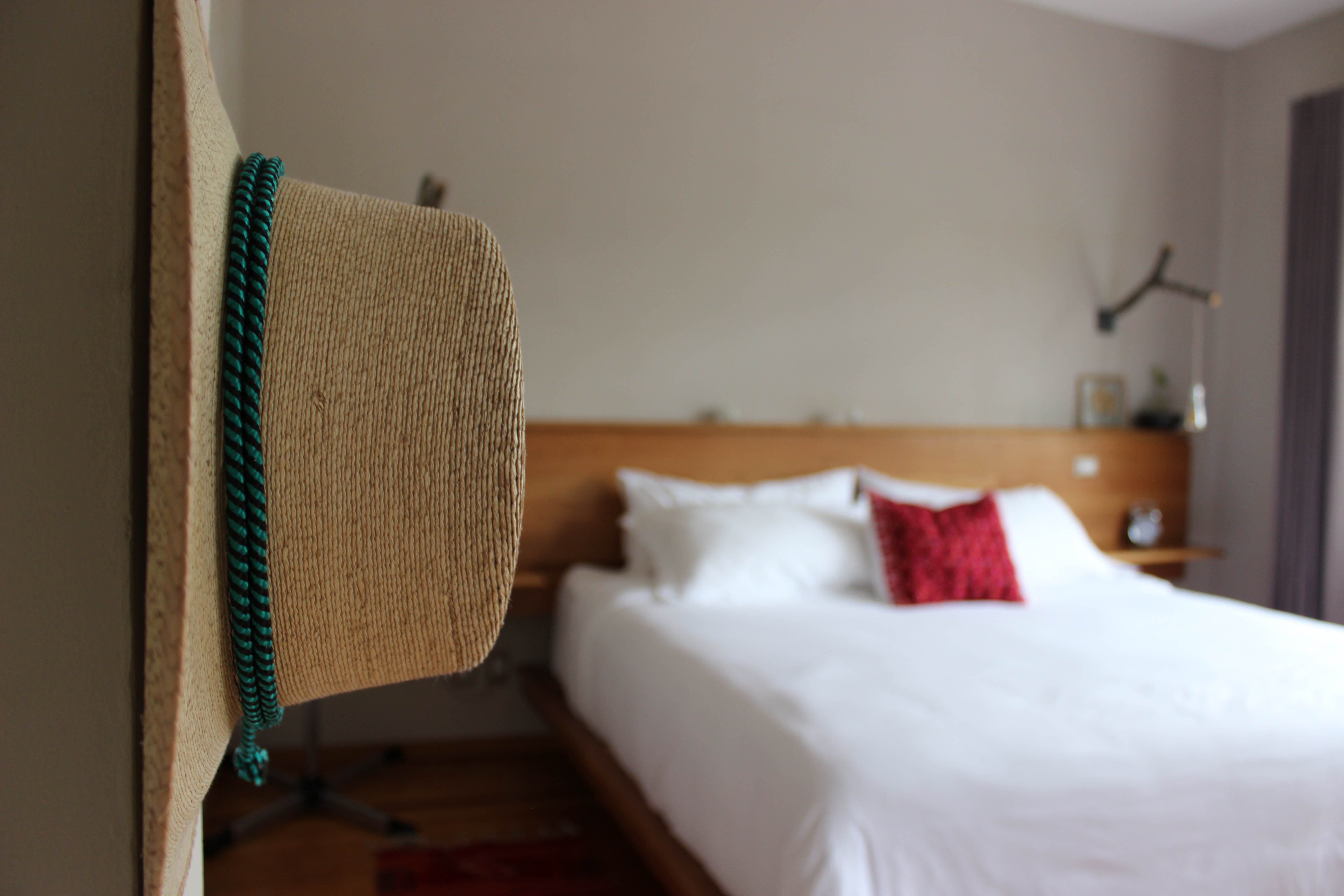 ---
Compass + Twine was a welcomed guest of Chaya B&B and thanks them for a lovely stay. As always, all opinions are our own. 
Comments