Nine Japanese cedar villas sit serenely on the magical 230 acres of land that comprise the Furnas Lake Villas property. Family owned and operated, the hotel is one of the loveliest, most special places you'll find. Husband and wife owners, Manuel and Helena, started this passion project more than a decade ago and their daughters, Maria and Mariana, have grown up there surrounded by pure, untouched natural beauty. The goal was to create a beautiful, welcoming place where guests would feel at home – and they certainly succeeded.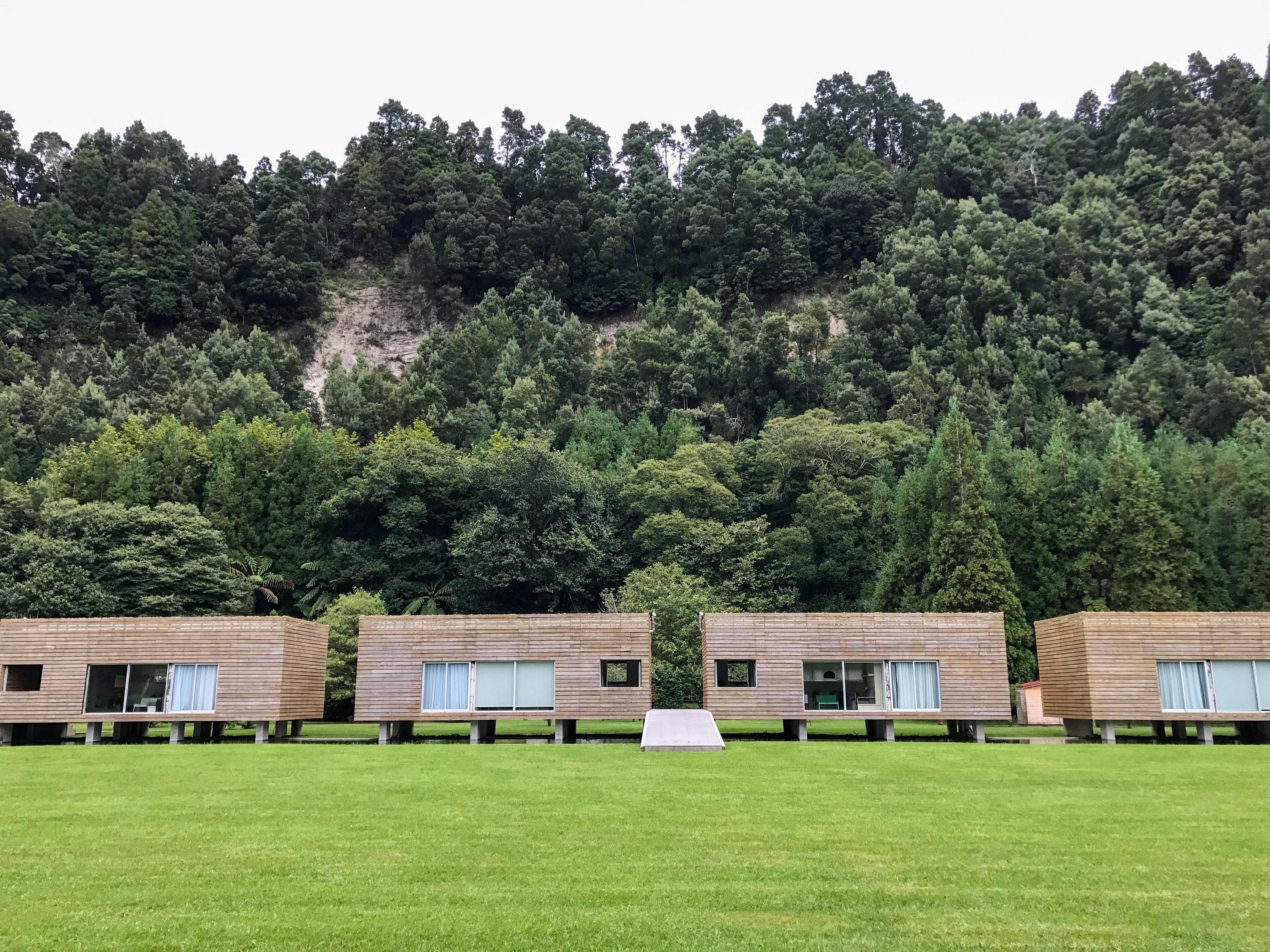 When we arrived, we were greeted warmly with hugs and shown to our villas to settle in. Each of the 9 private villas have a full kitchenette, gorgeous sitting room with floor to ceiling window, spacious bathroom, and separate bedroom with king-sized bed.
Once we were all freshened up, we were invited back to the dining room common space for a beautiful cheese plate and glass of vino. There, sitting on the terrace drinking white wine and chatting with the owners, all our cares floated away in Azorean breeze.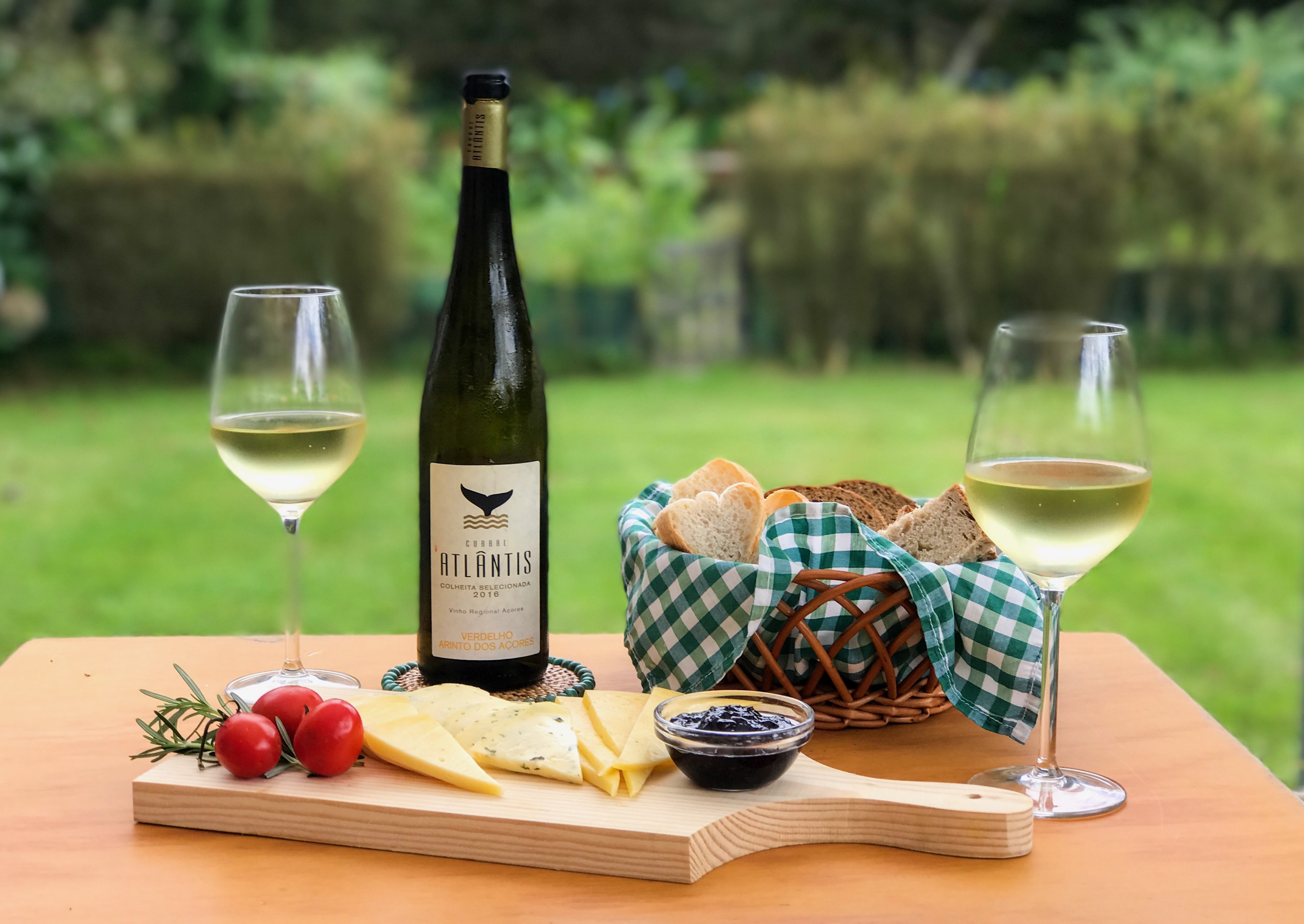 Manuel and Helena prepared a cozido – the local Azorean stew cooked underground by the natural hot springs. We even got to ride along with Helena to pick up the stew and watch was it was unearthed from the Furnas hot springs just down the road. We also learned about the island and everything that goes on at the beautiful, sustainable Furnas Lake Villas property. Blackberries are grown in the berry garden and used to make homemade jam, homemade yogurt is whipped up in the kitchen each morning, and their on-property bee hives produce a bounty of fresh, liquid gold honey. Manuel and Helena's embracement the flora and fauna around them, along with and a natural, organic lifestyle, is truly inspiring.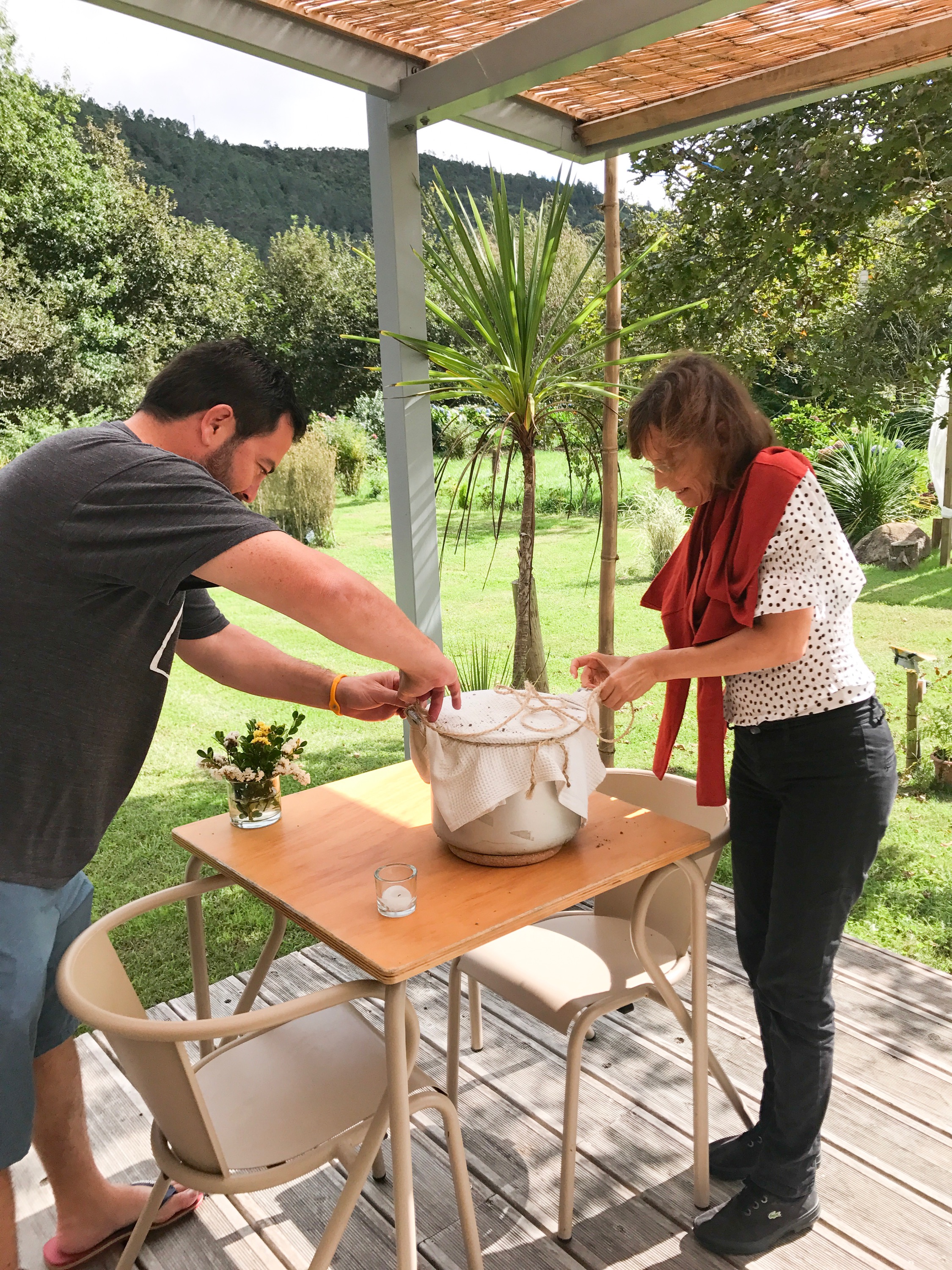 In the mornings, if you prefer to enjoy your meal in your private villa, a basket of breakfast goodies can be delivered to your room. Sipping hot coffee and nibbling freshly-baked bread with blackberry jam while watching the resident geese glide about the pond below you is about as relaxing as it gets.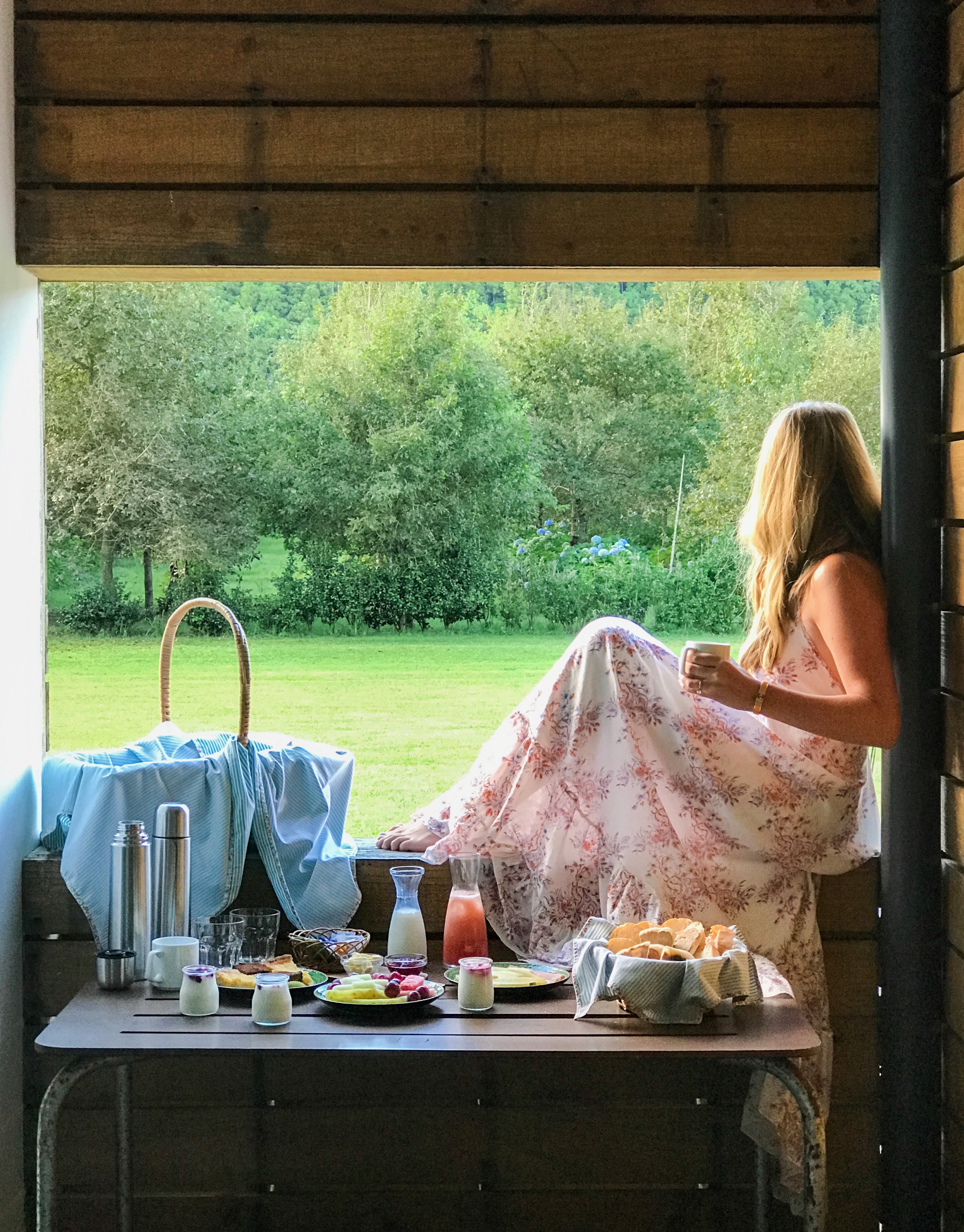 The property also functions as an agritourismo. Honey is the main crop and the bee hives are scattered about the hillside. Hydrangeas are also grown by the dozens; gorgeous blue and mauve blooms surround you at every turn. The blooms are used as bouquets throughout the property and sold to florists, who no doubt are pleased by their stunning size and vibrant color.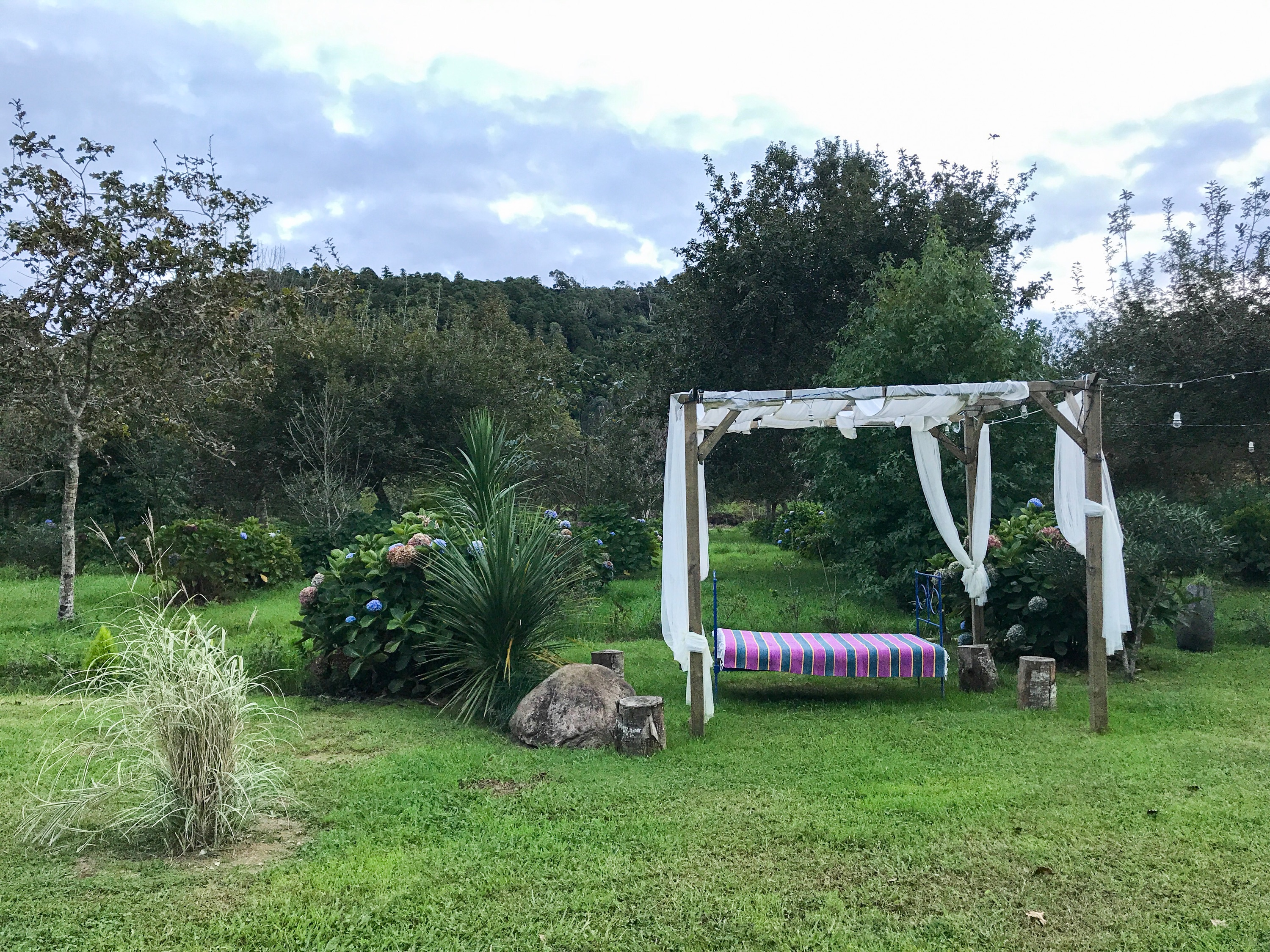 Manuel and Helena offer an amazing wellness experience for guests, where they take you on a bee-keeping adventure that ends with a scenic mountain top picnic. You'll hop in their old Land Rover Defender and take a ride to the hives. Dressed in cool white keepers suit with bees buzzing all around, you learn bee-keeping 101 and collect a piece of the honeycomb.
Then you head up to the top of the mountain for the most beautiful picnic spread and stunning views. And, here, you can taste a bite of that glowing-gold, sweet honey you just collected.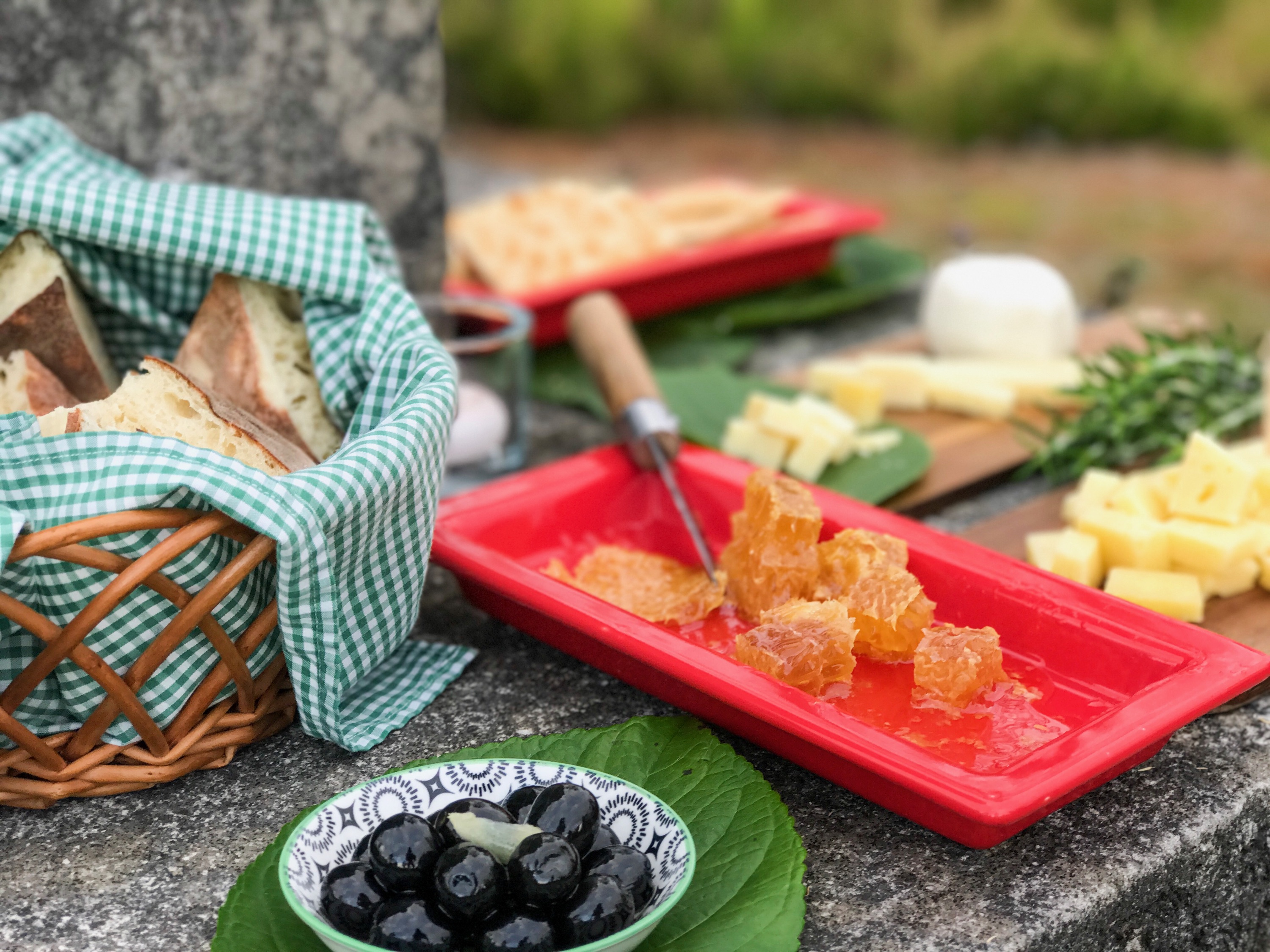 Elsewhere around the property, majestic white horses roam the meadows, grazing on grass in front of the villas and nibbling carrots that you might sneak them from the kitchen. If you're a lover of equines, you can ride horseback through the trails along the property, learning the history of the island and the land from Manuel and Helena.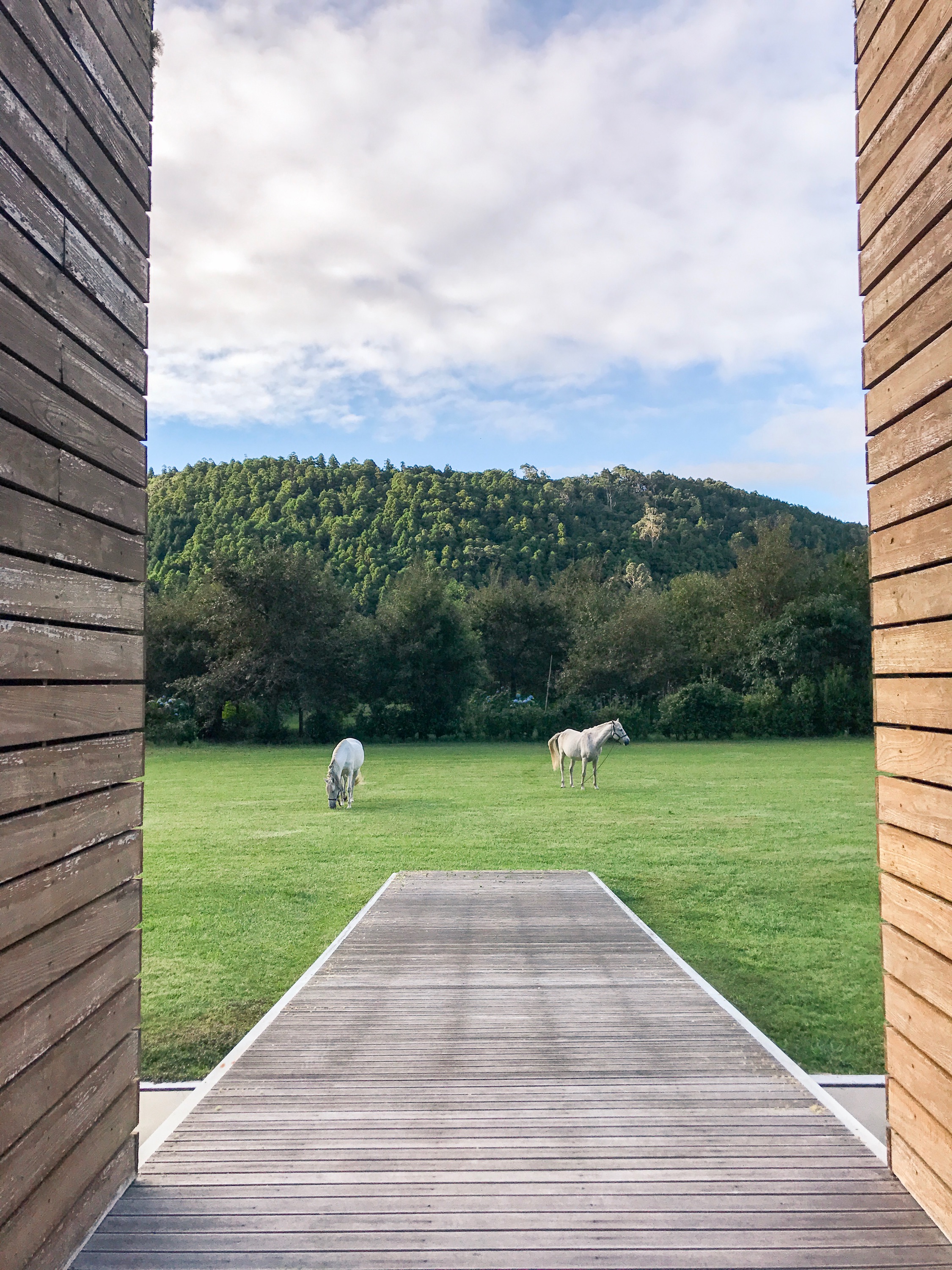 If you're traveling with a larger family, there is a casita house available at the hotel as well. Near the accommodations, you'll find a round turquoise pool surrounded by loungers – the perfect place to cool off after a morning walk around Furnas Lake. In the evening, you can enjoy a dinner in the design-forward dining room. Every space around the property is beautifully designed with a sleek, natural, and understated style, but the dining and bar area is our favorite. Cider panels line the walls, cool lanterns drop from the bar ceiling, and a beautifully spotlighted shelf with family-owned china plates, each different than the last, surrounds the dining room.  For dinner, the fish cozido is superb, and it pairs perfectly with the local white wine. For dessert, dive into their homemade pineapple pie and a port on mainland Portugal.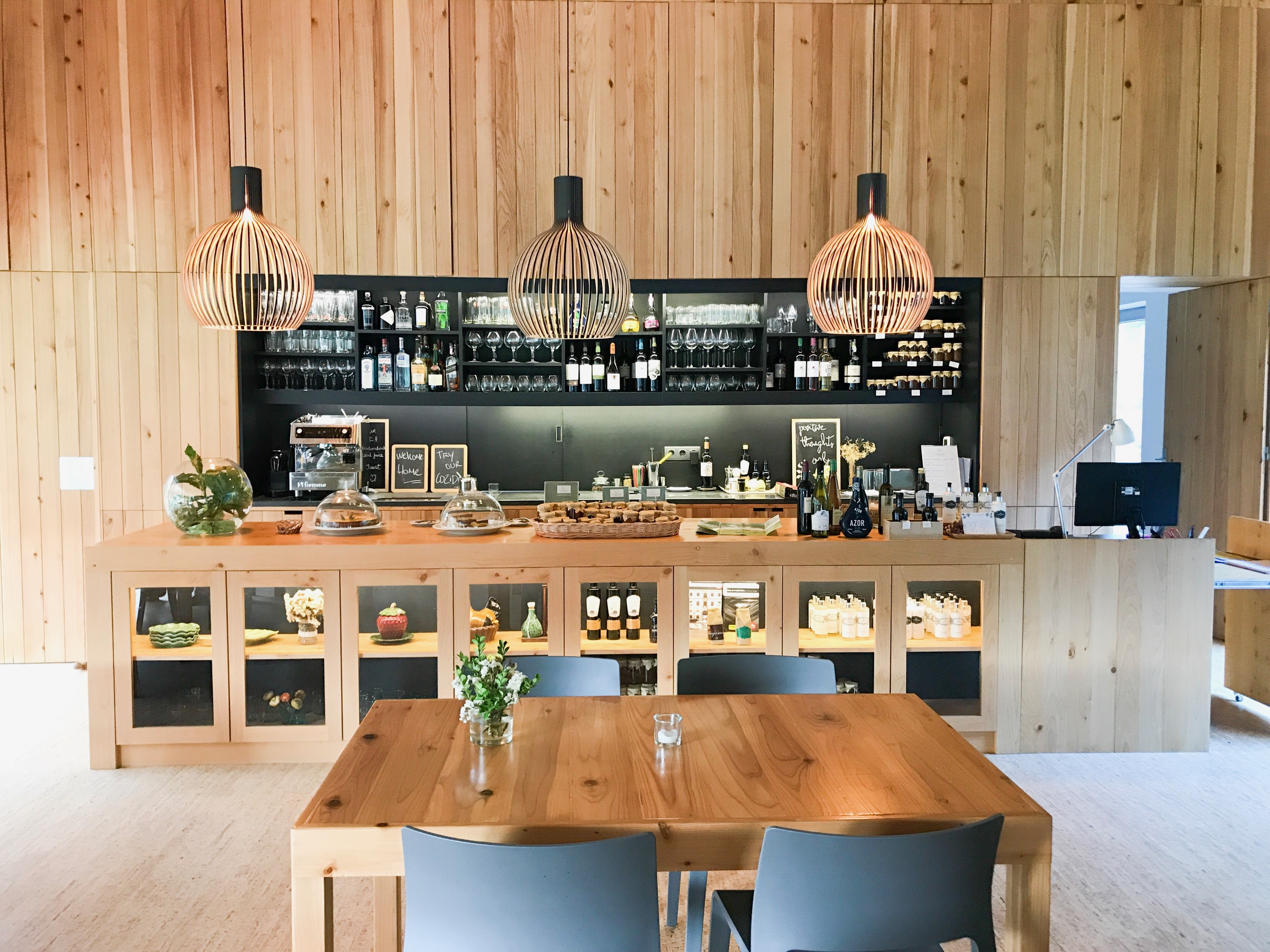 Furnas Lake Villas is truly a magical place, where the days seem to stretch longer and the air seems to smell sweeter. Being there feels like being at home, surrounded by nature and family, and we cannot wait to visit again.
---
Compass + Twine was a welcomed guest of Furnas Lake Villas and thanks them for an amazing weekend and for such incredibly hospitality. As always, all opinions are our own. 
---
more pics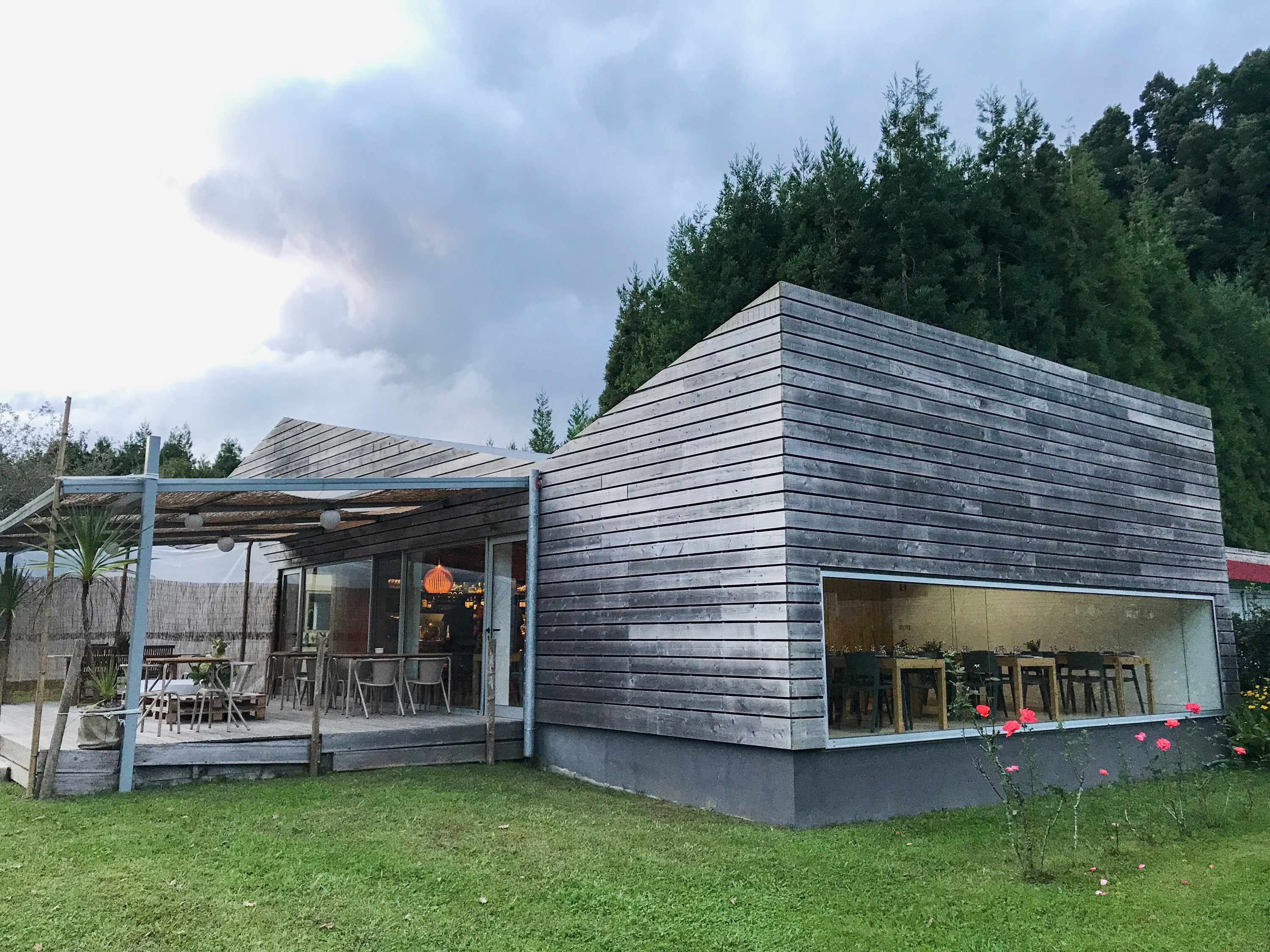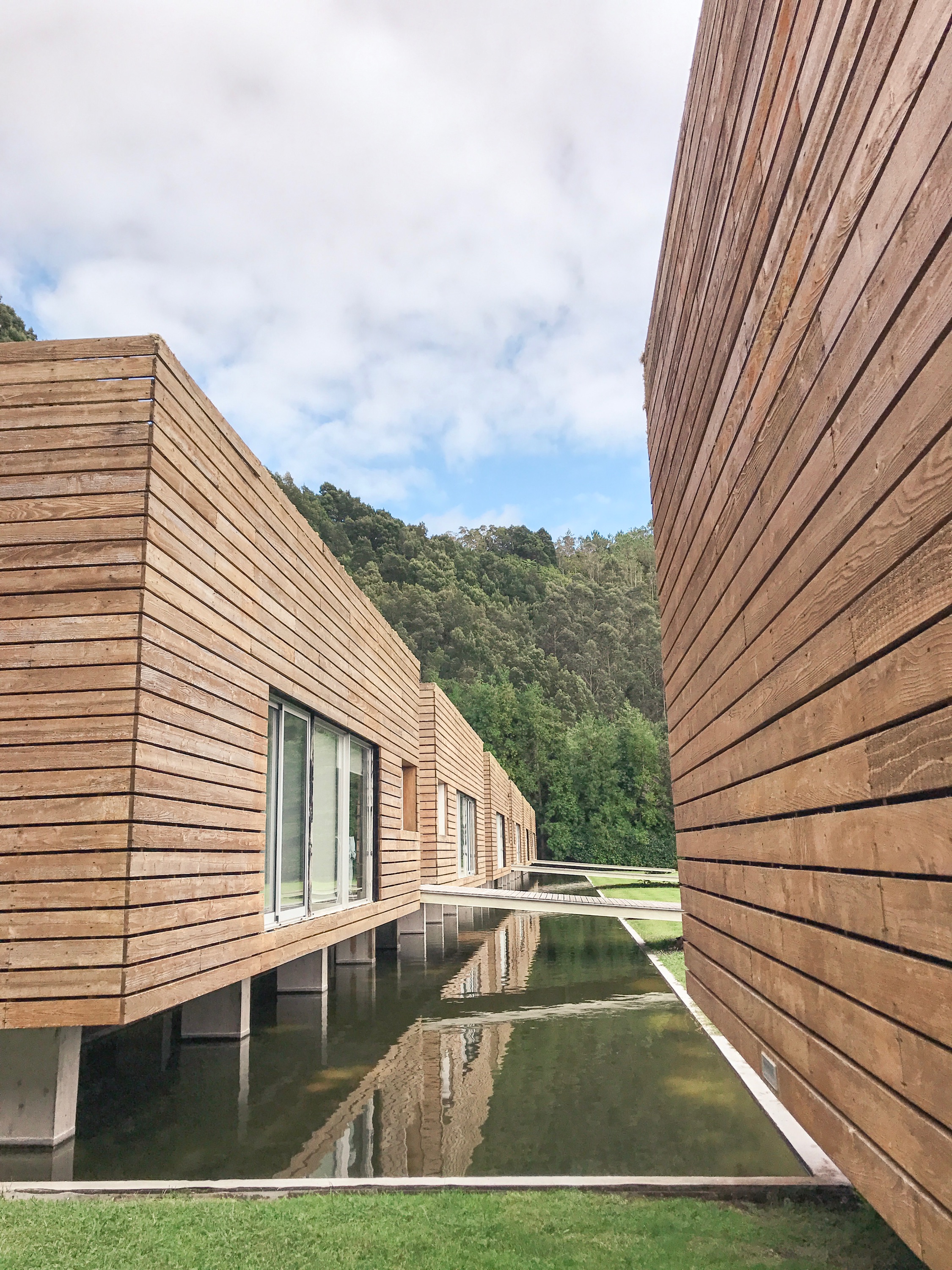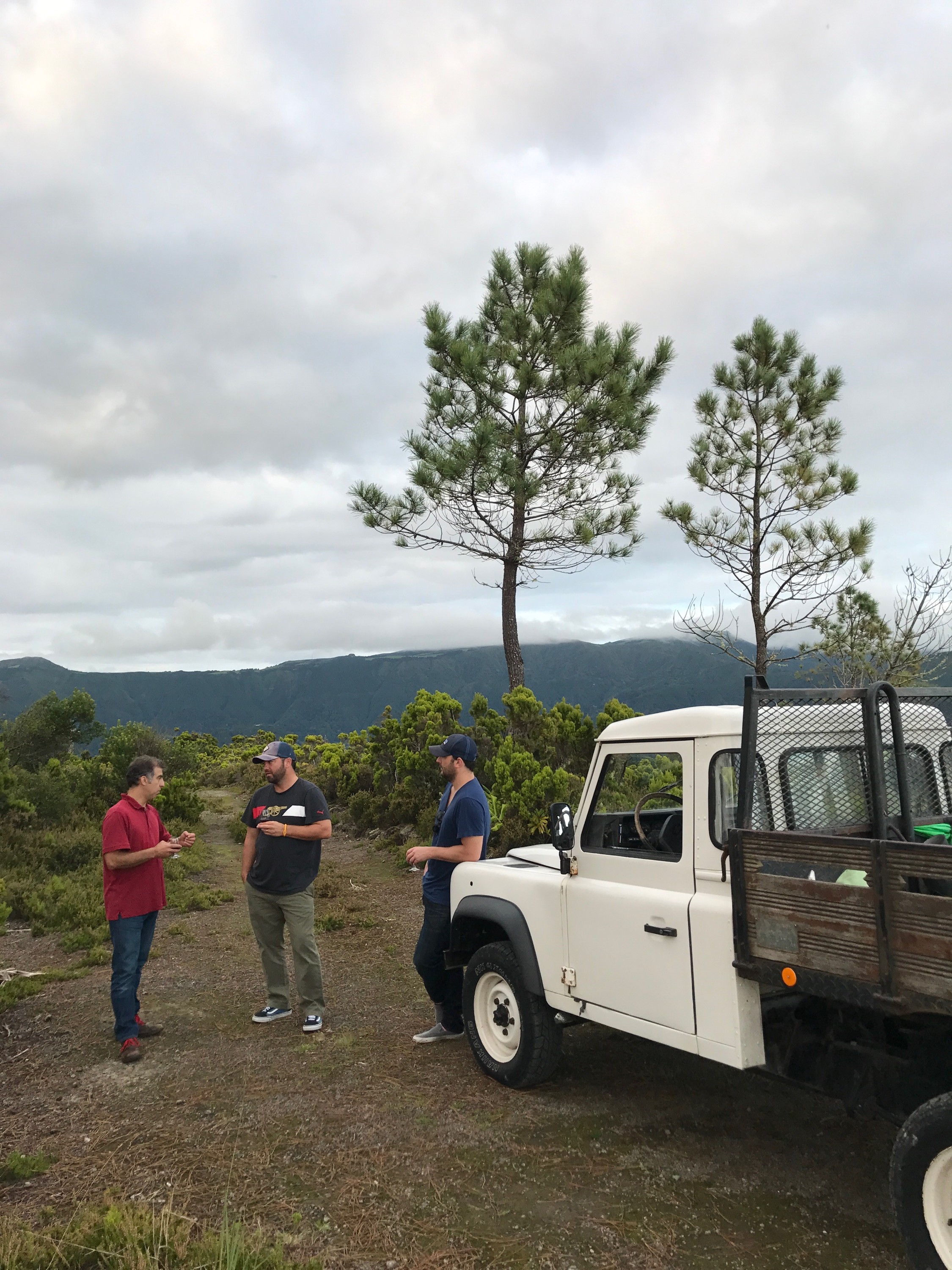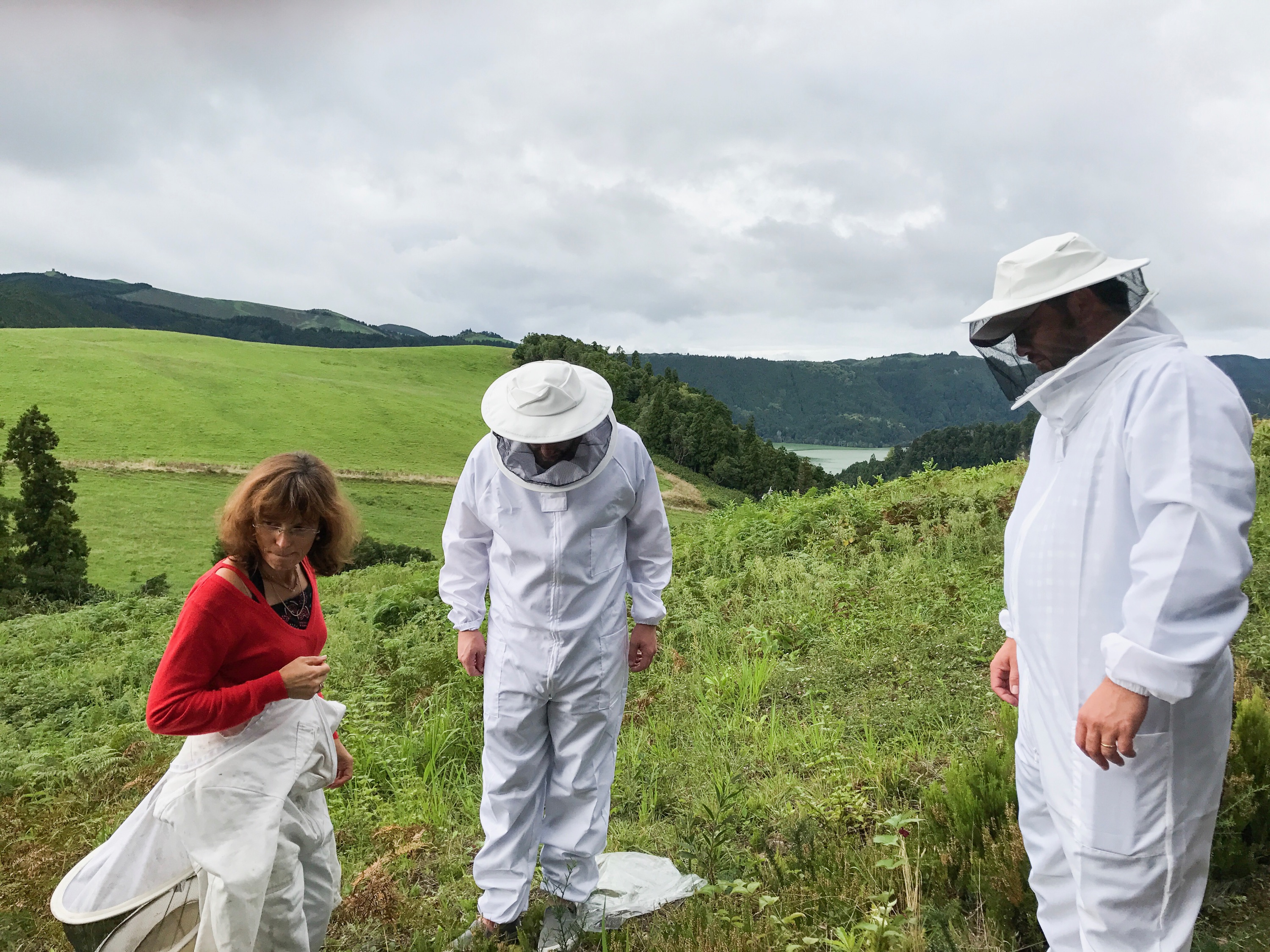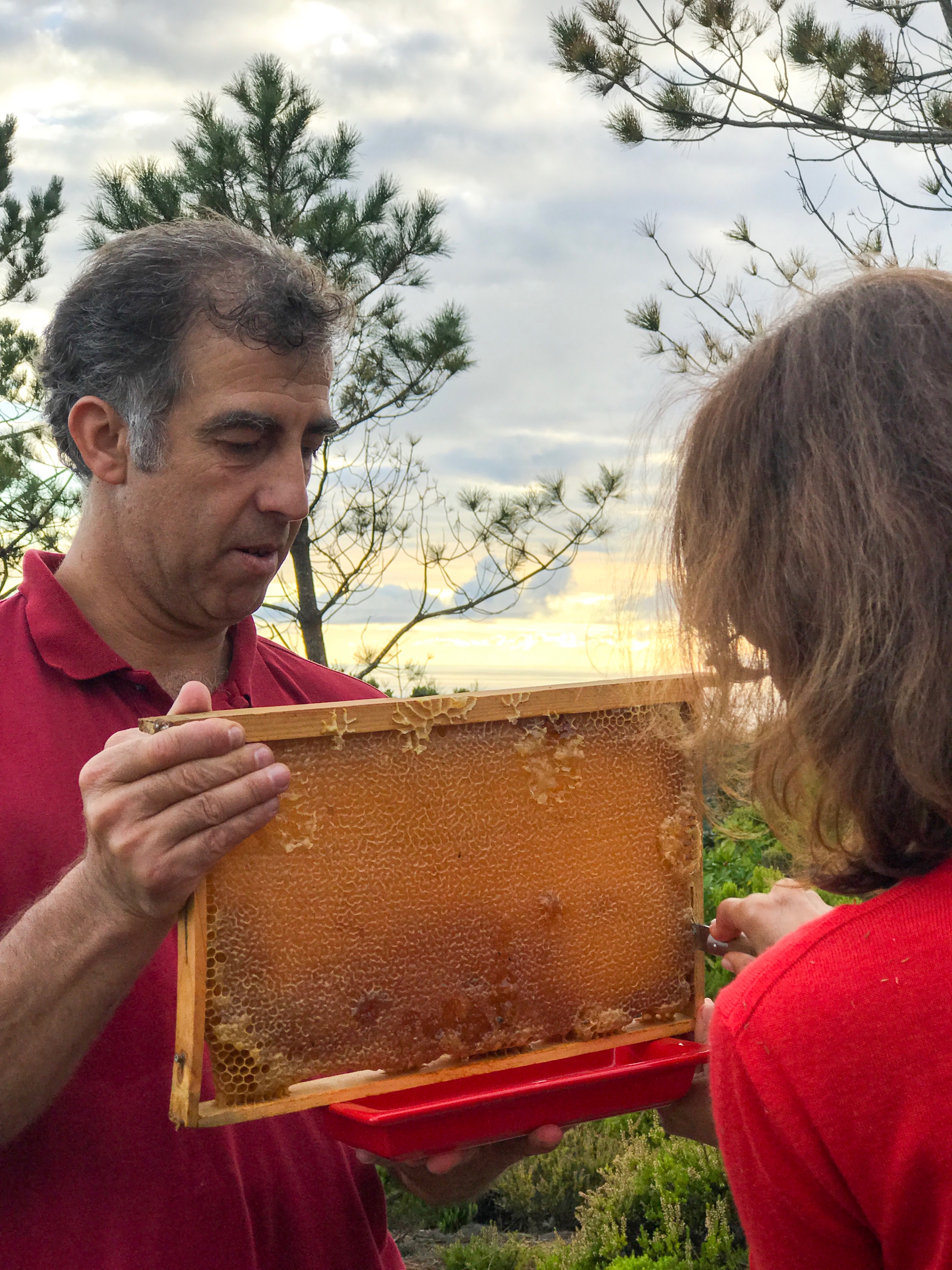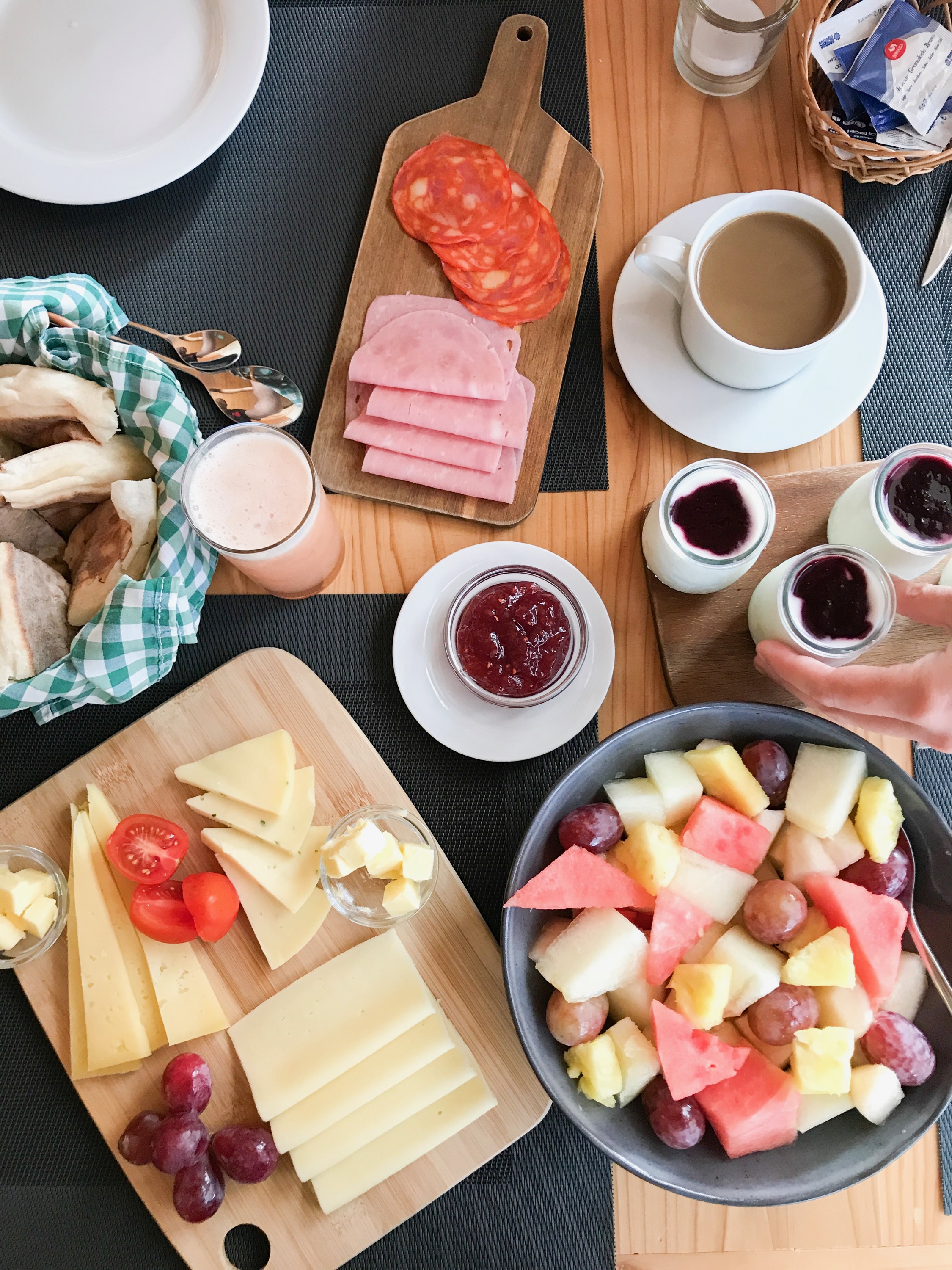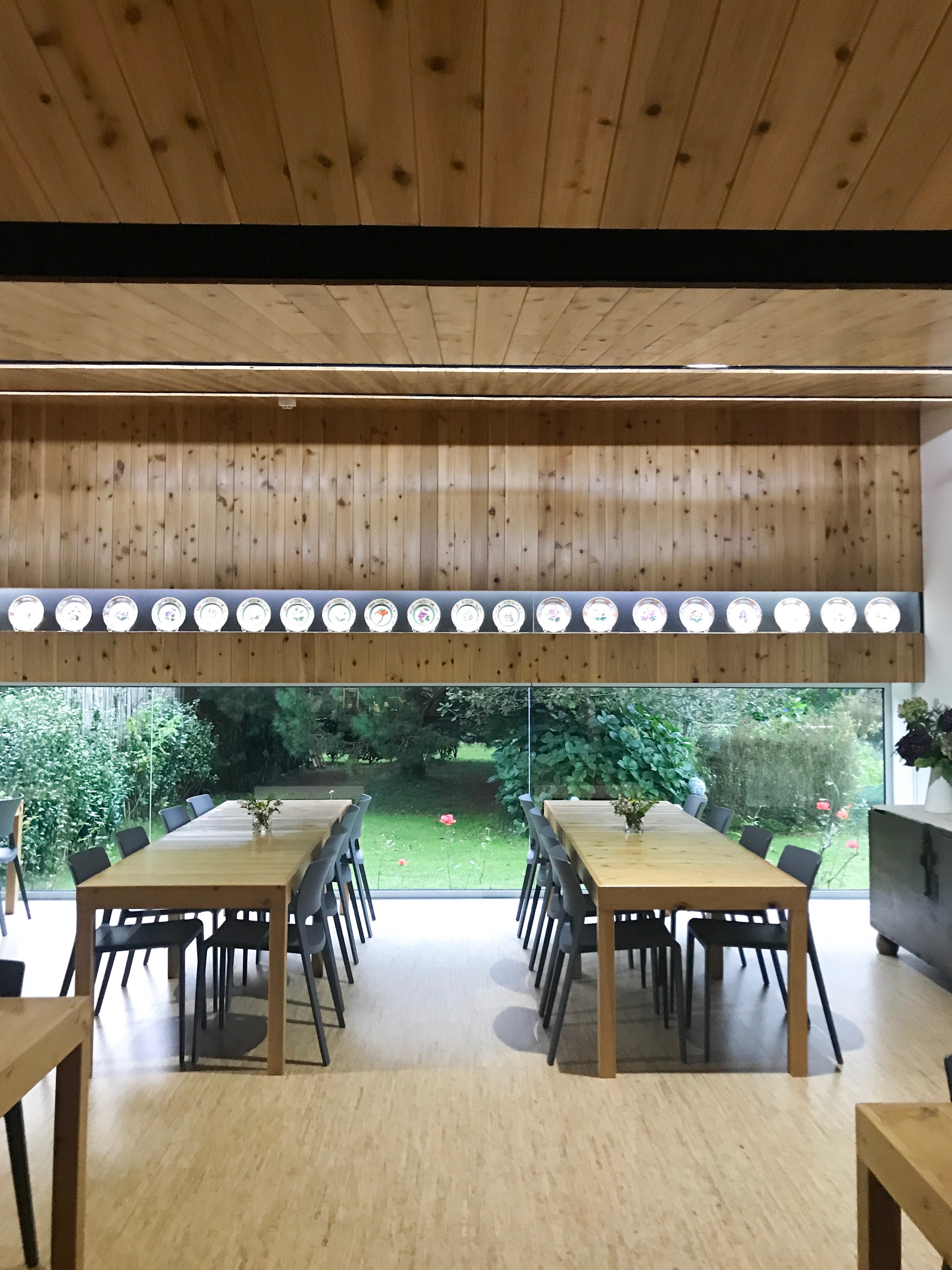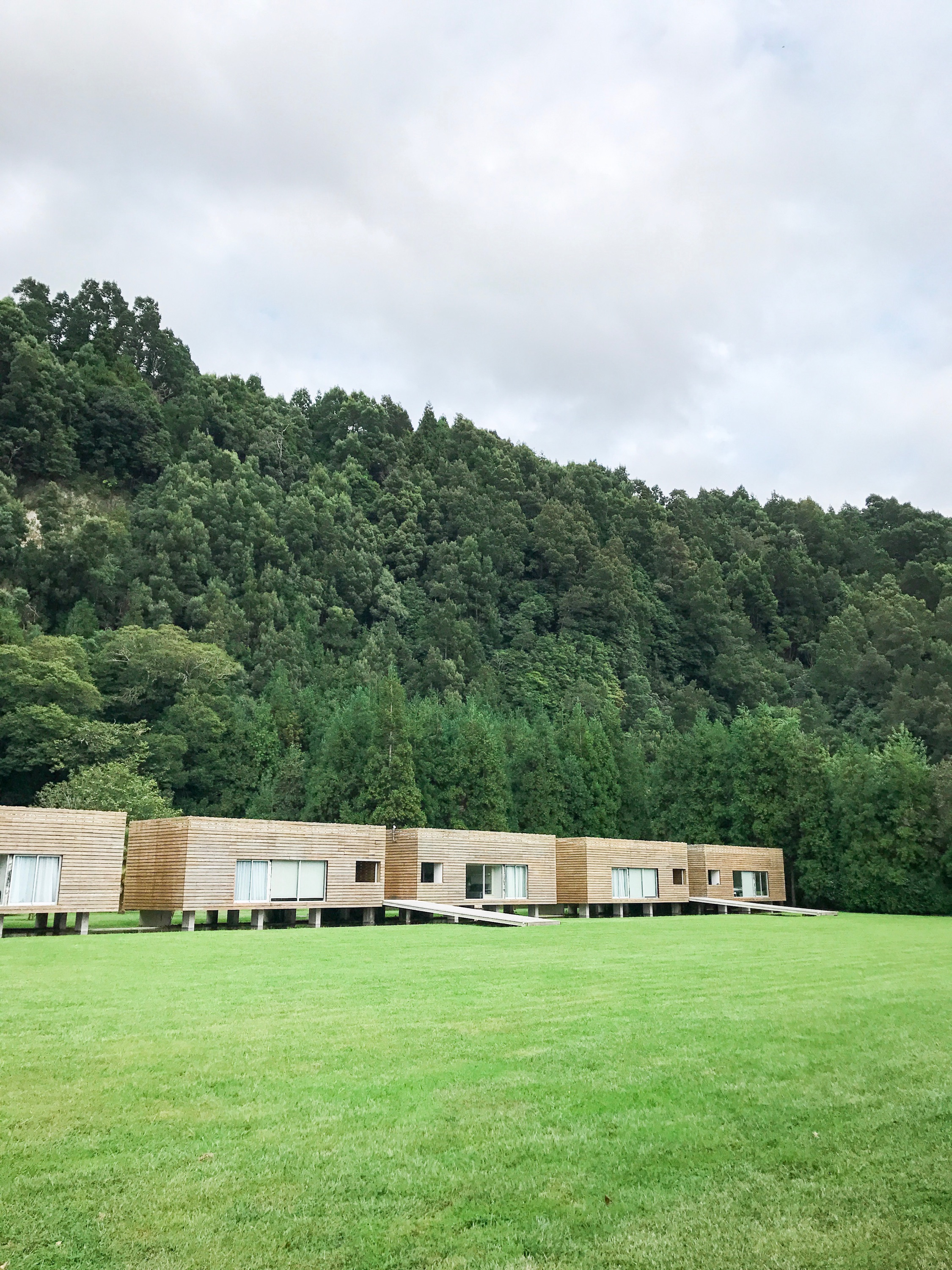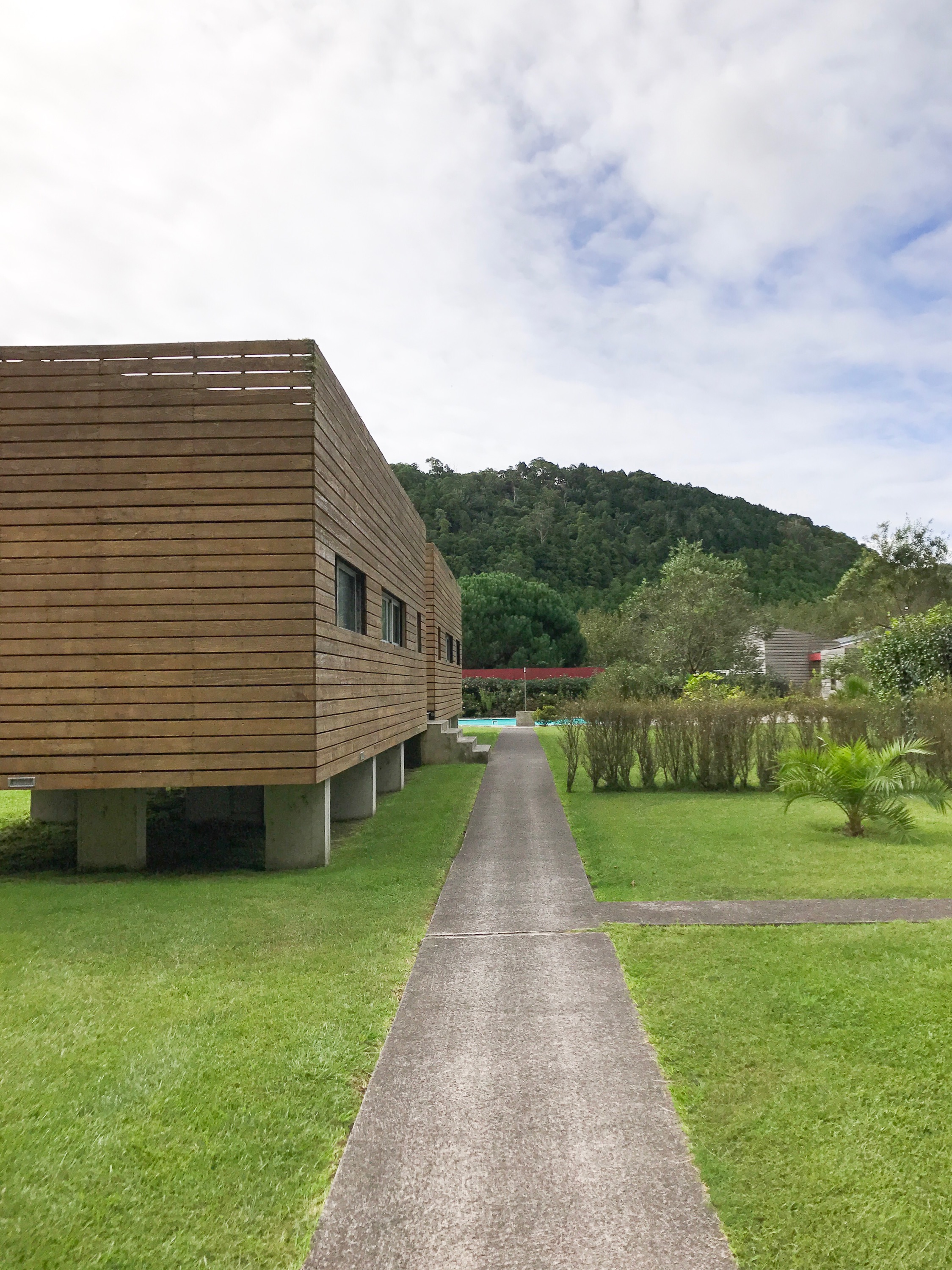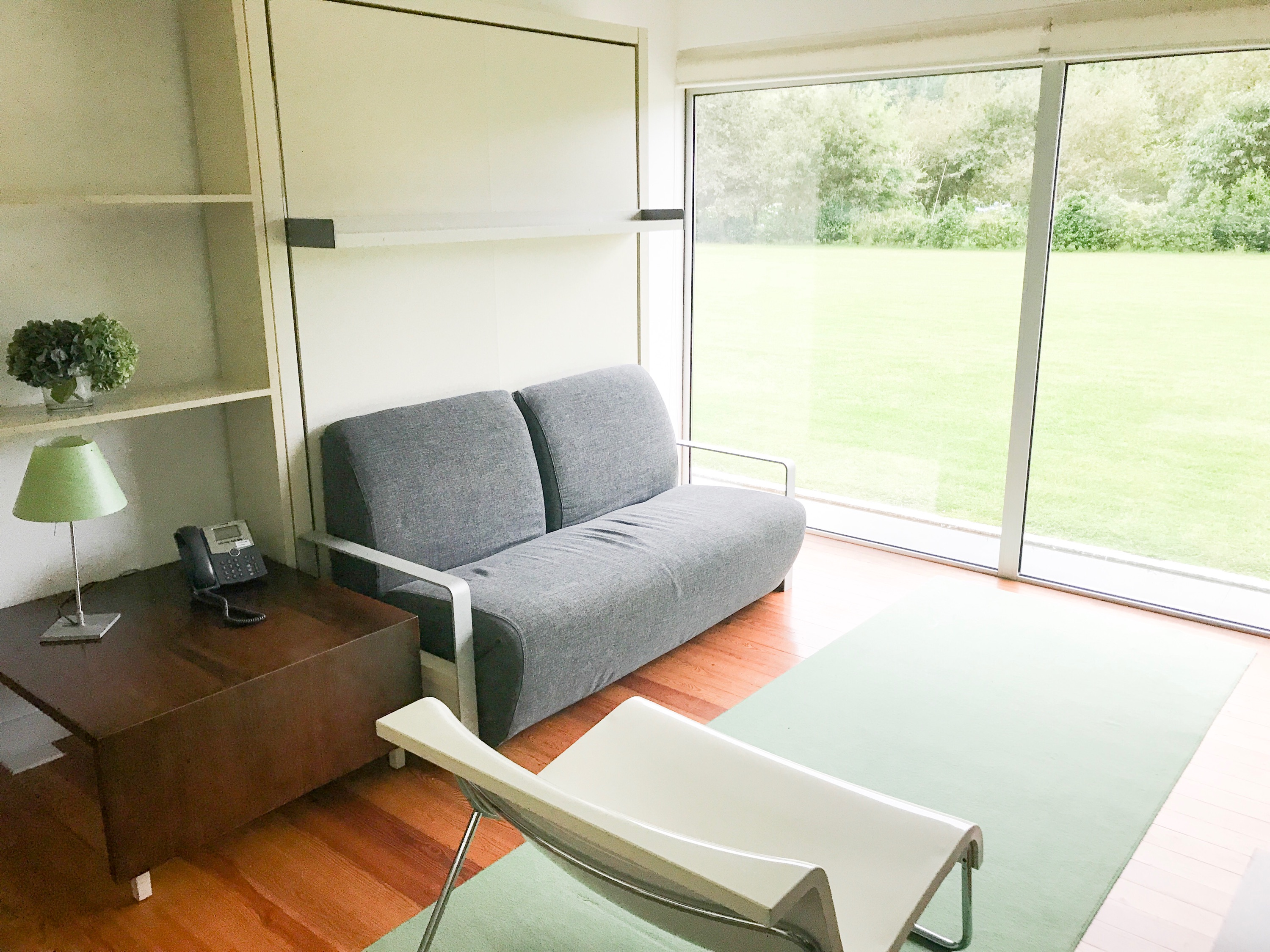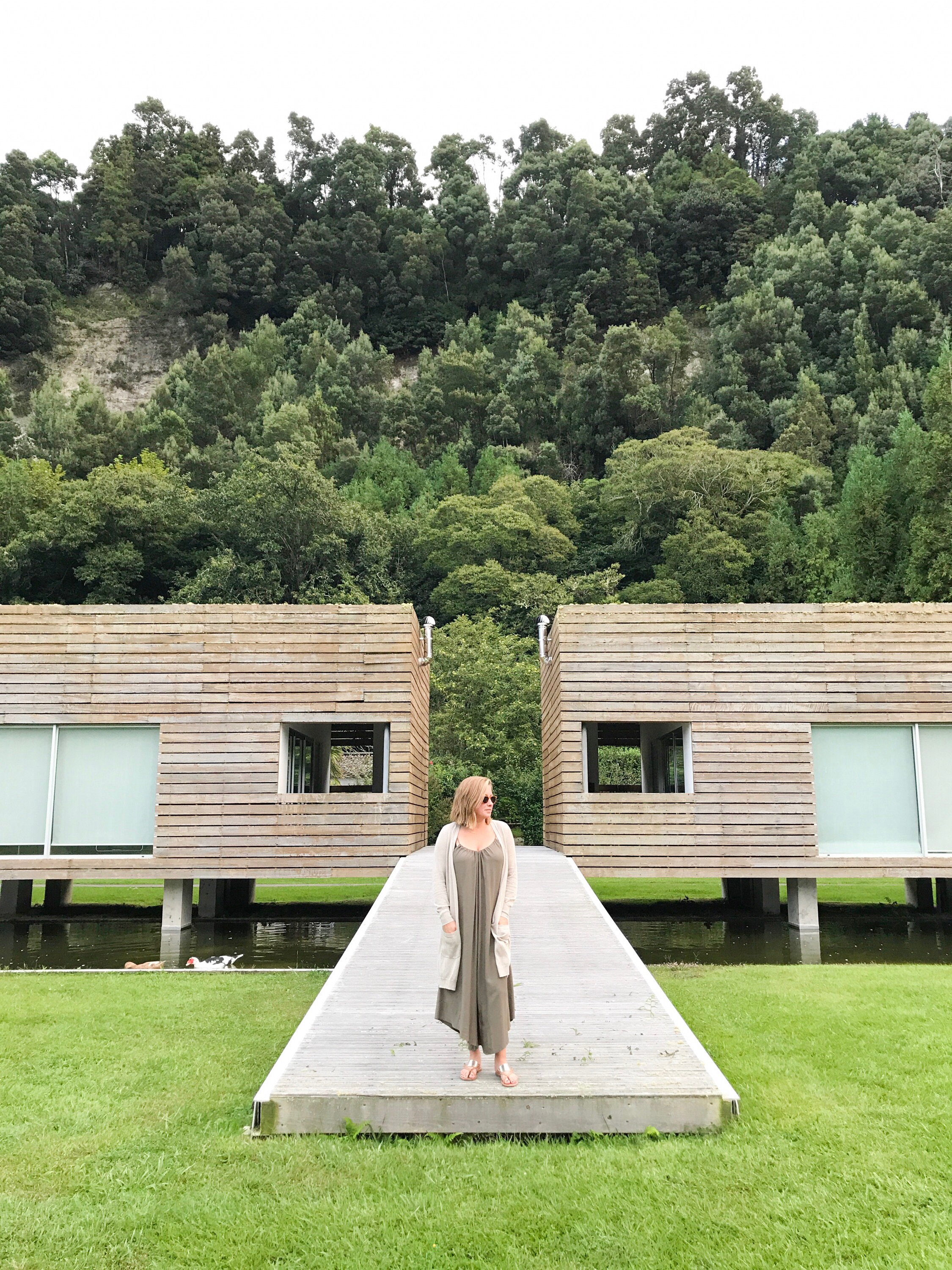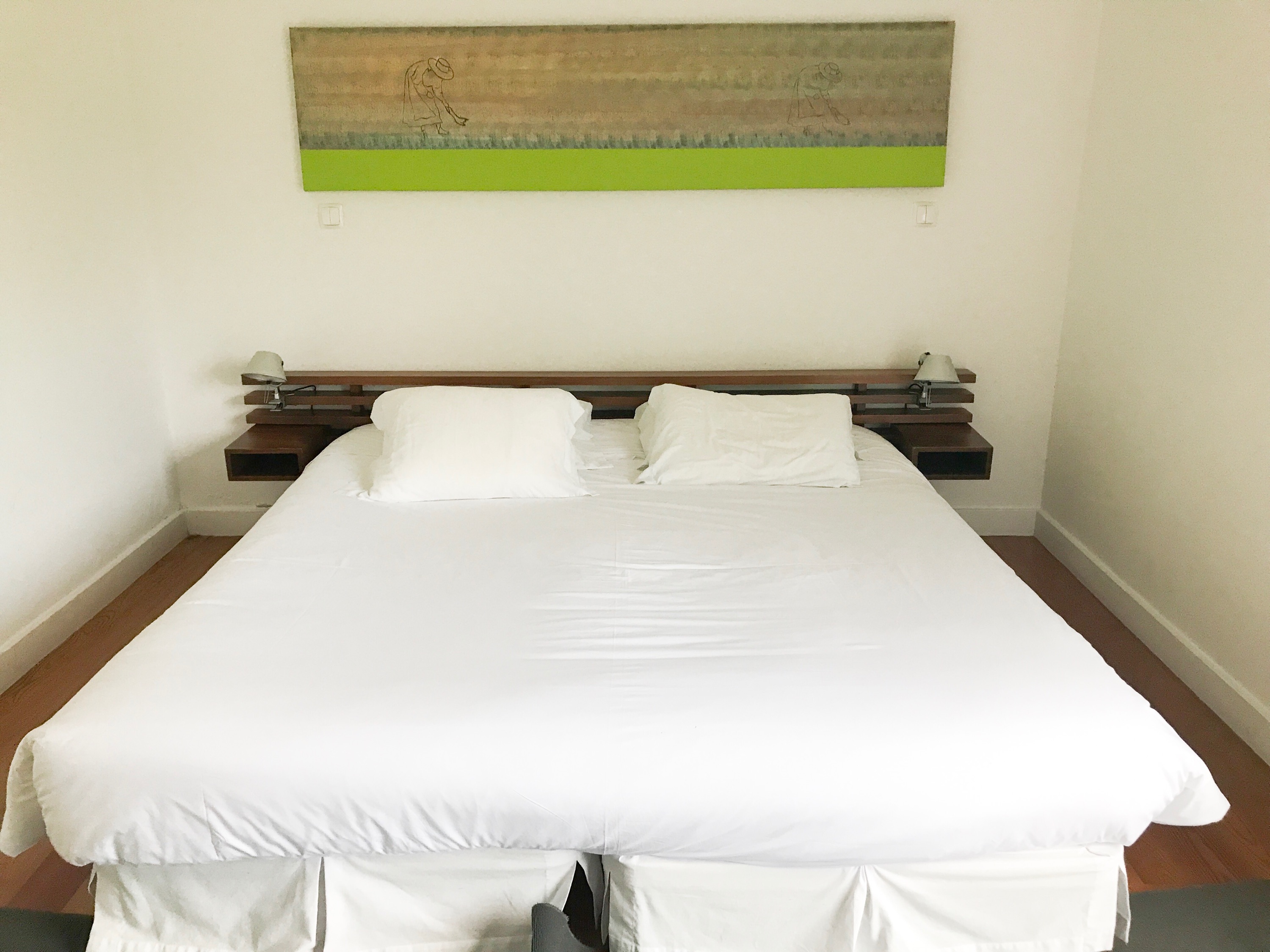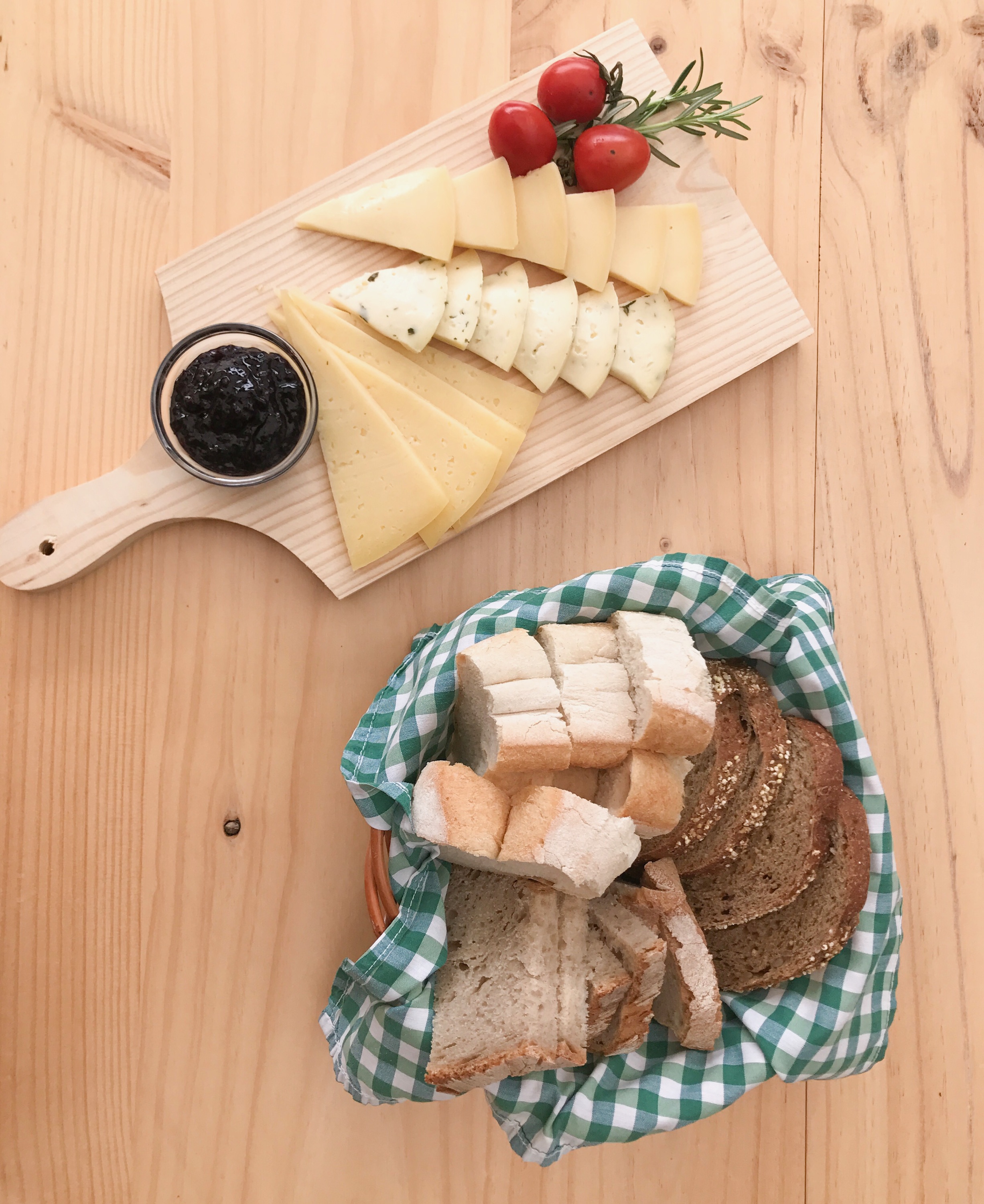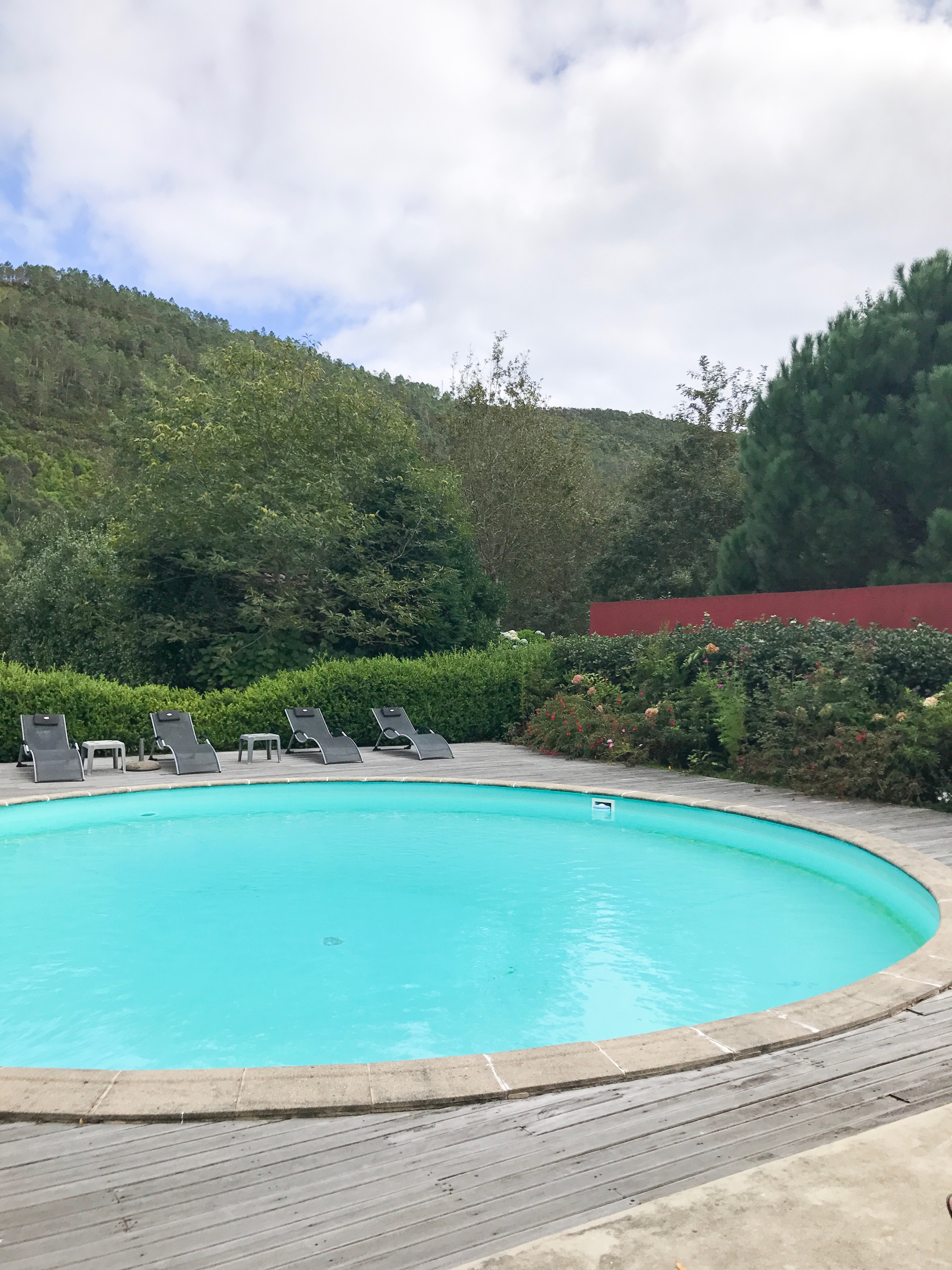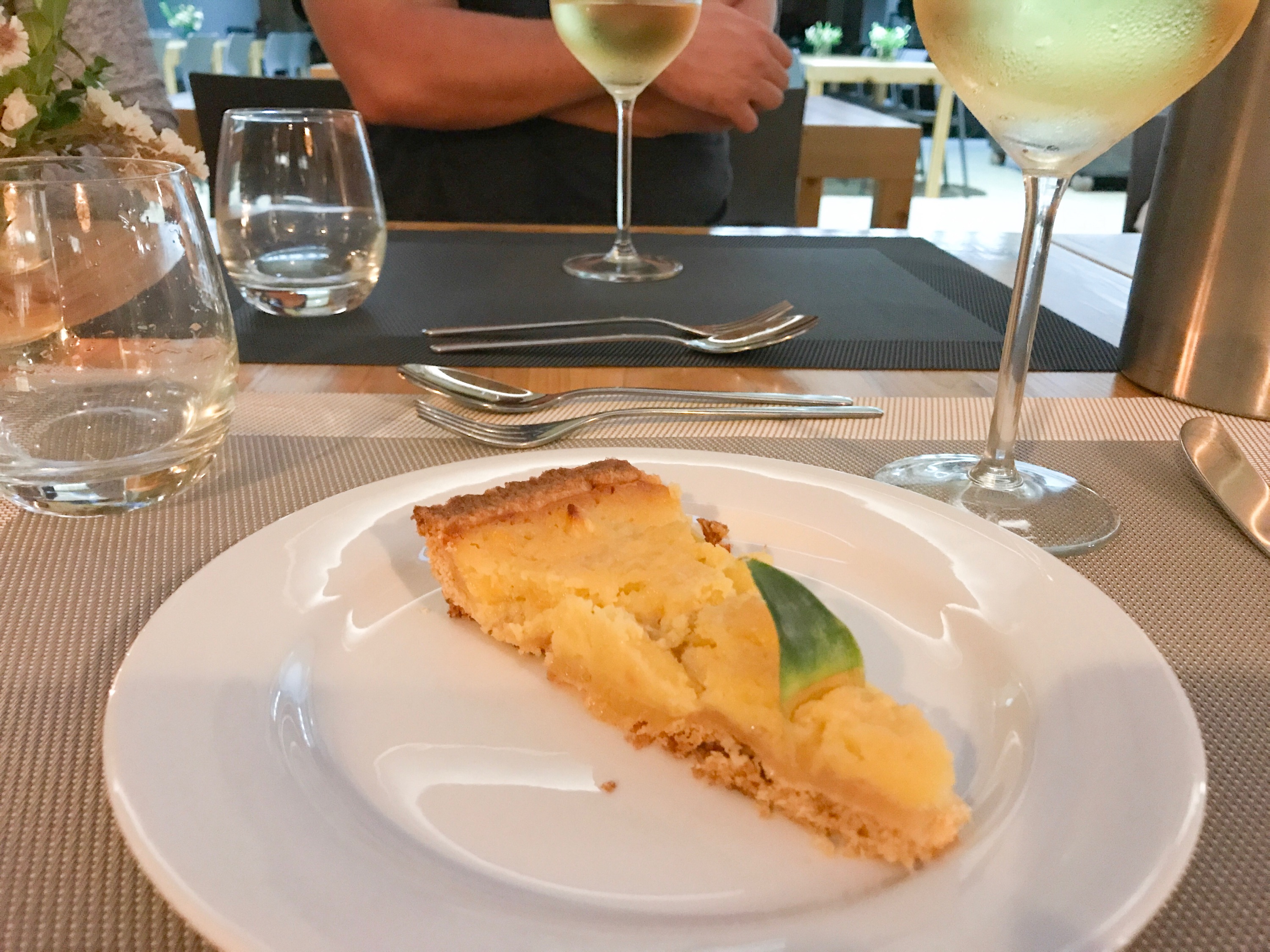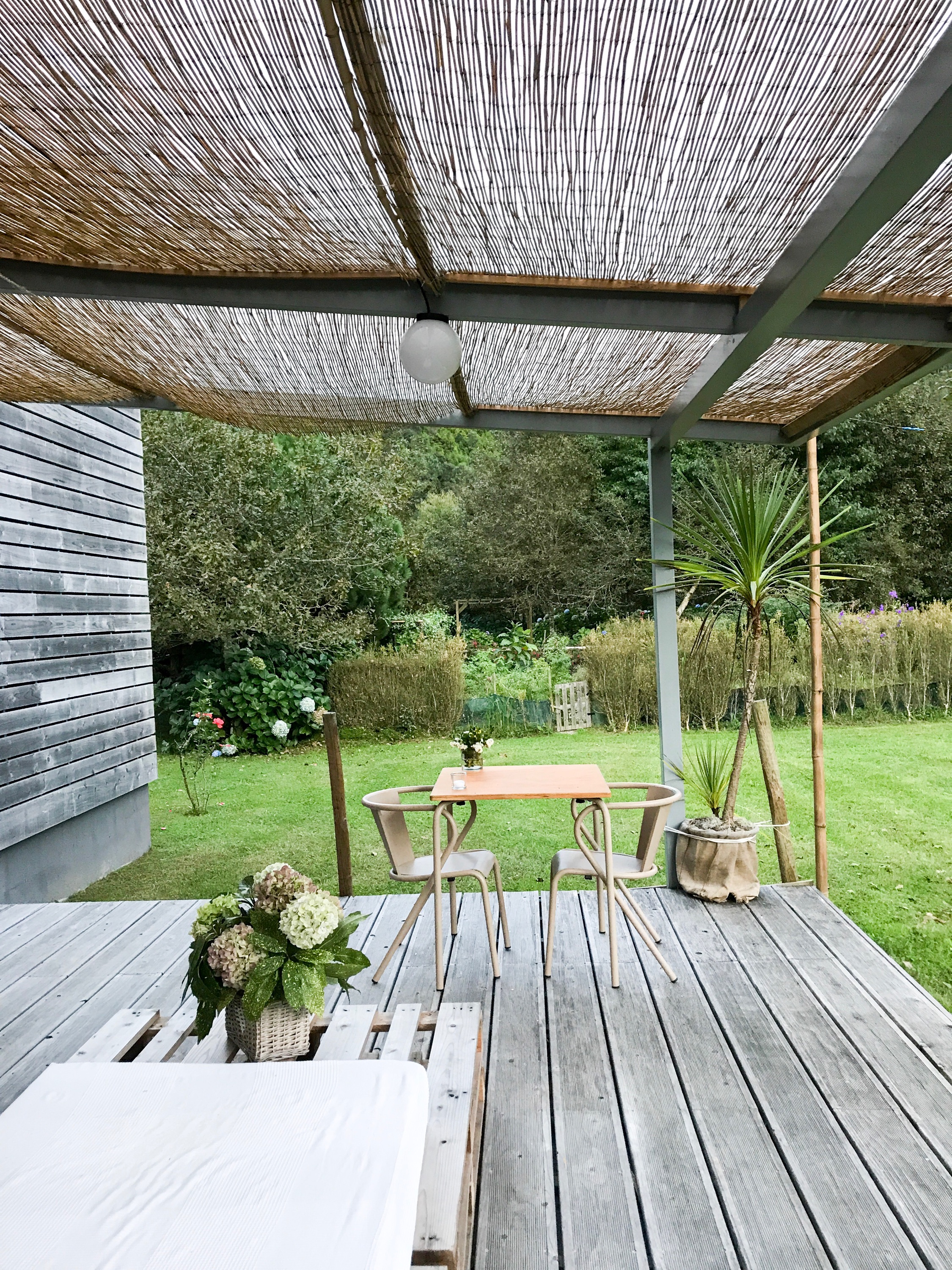 Comments