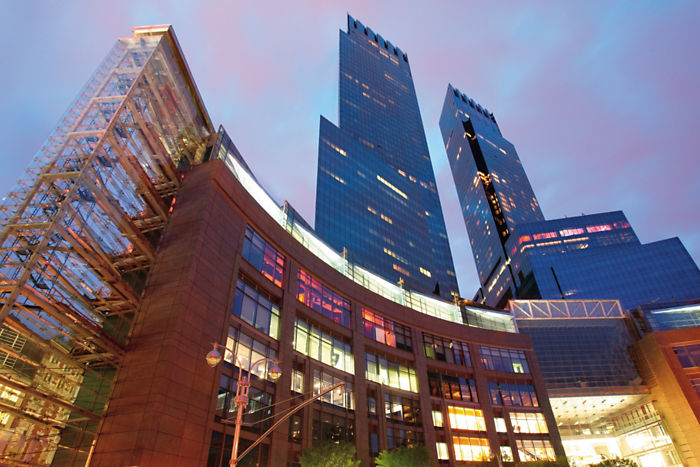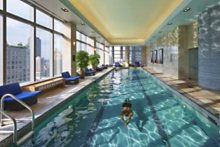 Photo Cred: The Mandarin Oriental
Photo Cred: Mandarin Oriental
Often we gravitate towards to the smaller Boutique hotels here at C+T. They usually have that extra bit of thoughtful design and local character that adds to a travel experience. However, when we find one of the 'big wigs' doing it right, we take notice. The Mandarin Oriental in Columbus Circle does just that.
Generally, the Mandarin name peaks our interest no matter where we're headed. They provide contemporary, but not stuffy, luxury accommodations in some of the best locations in the world (seriously, we wouldn't mind a piece of their real estate portfolio). Their Manhattan outpost is no different. For business travellers or families wanting to stay uptown, Columbus Circle on the southwest corner of Central Park is ideal. It's walking distance from Lincoln Center, Midtown, Central Park and the shops on Fifth Avenue. In the winter, the Christmas village in the circle below is one of our favorite holiday pop-up experiences.
With the lobby starting on the 35th floor, the modern amenities and ridiculous views aren't even the best this hotel has to offer. The Spa is arguably the best hotel spa in the city and definitely one of our favorites. If you're looking for a splurge, the quality of facilities, treatments and views alone are enough to rationalize (at least some) of the prices. The hotel itself, however, has some surprisingly good rates, especially if you book well in advance.
Comments